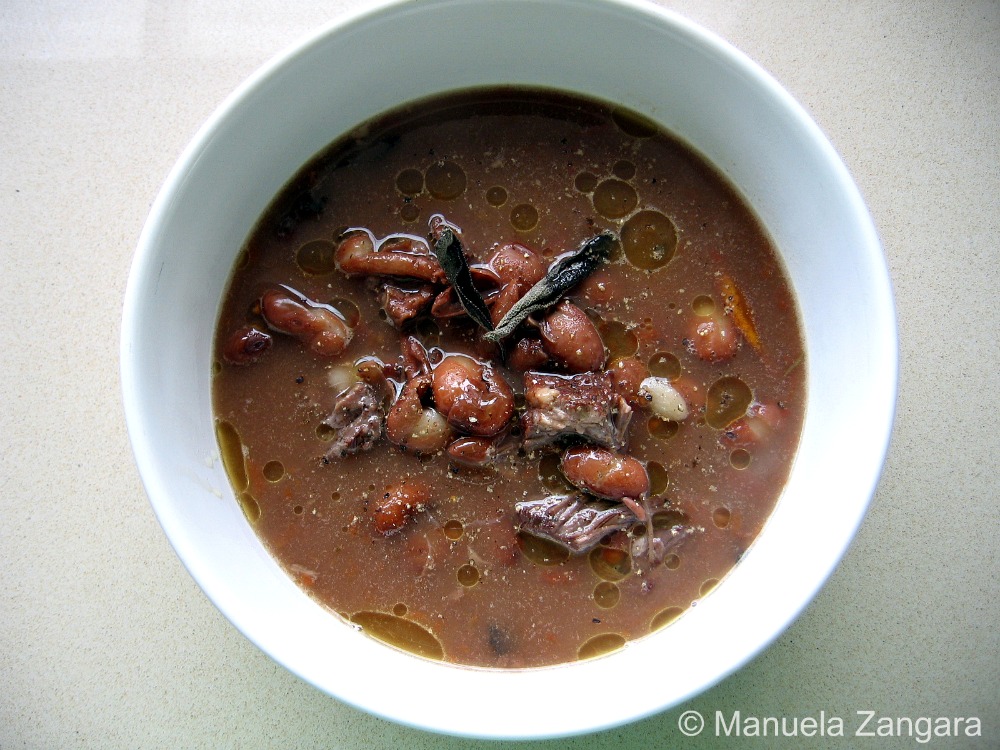 Today I want to share with you the recipe of my favourite soup ever: pasta with beans, or pasta e fagioli as we say in Italian.  Whenever I make it, I go back in time.  When I was a child, my mom would make it often during the cold winters in Milano and it is one of my all time favourite comfort foods.  It is very easy to make and it so hearty and delicious.  You can also make it without pasta, or blend all the beans (or a part of them) and eat it with some toasted bread with garlic (the simplest bruschetta).  I hope it brings you the same feeling of warmth that it brought me in those cold winter days!
Ingredients (for 4 persons):
400 gms – 14 oz. dry borlotti beans
2 tbsp extra virgin olive oil (plus a drizzle more at the end)
4 or 5 cherry tomatoes or 1 tbsp diced tomatoes
1 clove garlic
1 tbsp rosemary
2 bay leaves
3 or 4 sage leaves
Salt
Pepper
Beef bones (optional) or stock (any kind) enough to cook beans and pasta (may add as you go)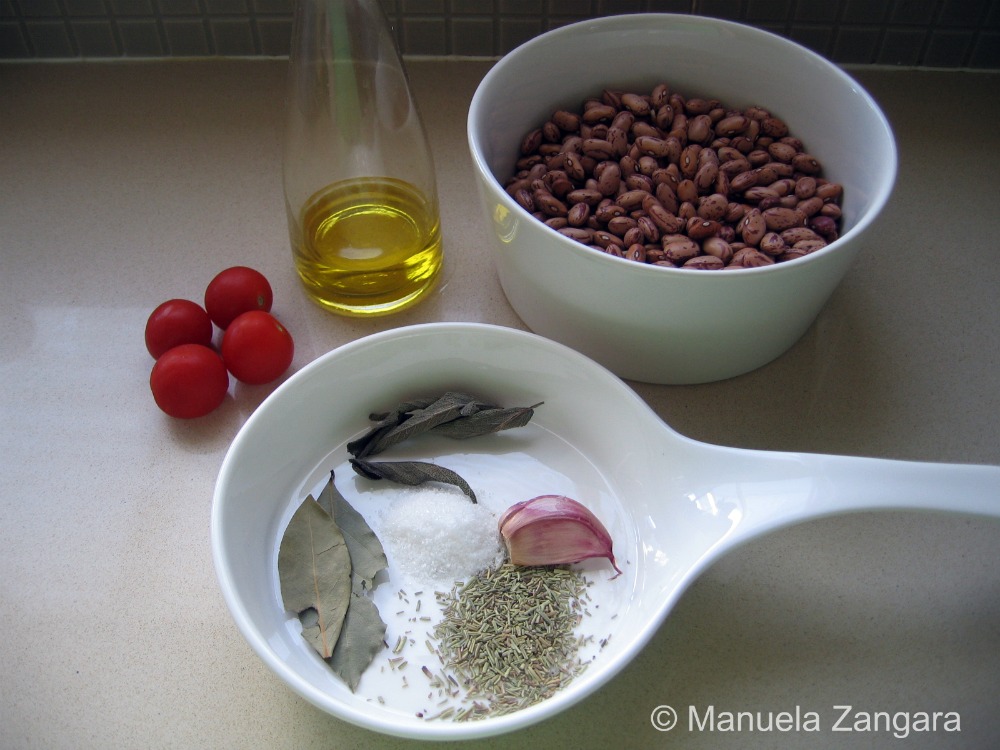 200 gms – 7 oz. small/short pasta (I like ditalini lisci)
Soak the beans in water overnight.
The next day, put the beans, extra virgin olive oil, tomatoes, garlic, rosemary, bay leaves, sage leaves, salt & pepper, beef bones and water (or stock) in a pressure cooker.
Put the lid back on and cook until the beans are soft.  NOTE: You can also make this soup in a normal pot, it will just take longer to cook.
Remove the bones.  If you like, you can cut all the meat from them and add it to the soup.
Cook the pasta in the bean soup.  When the pasta is cooked season to taste, drizzle it with some extra virgin olive oil and serve warm.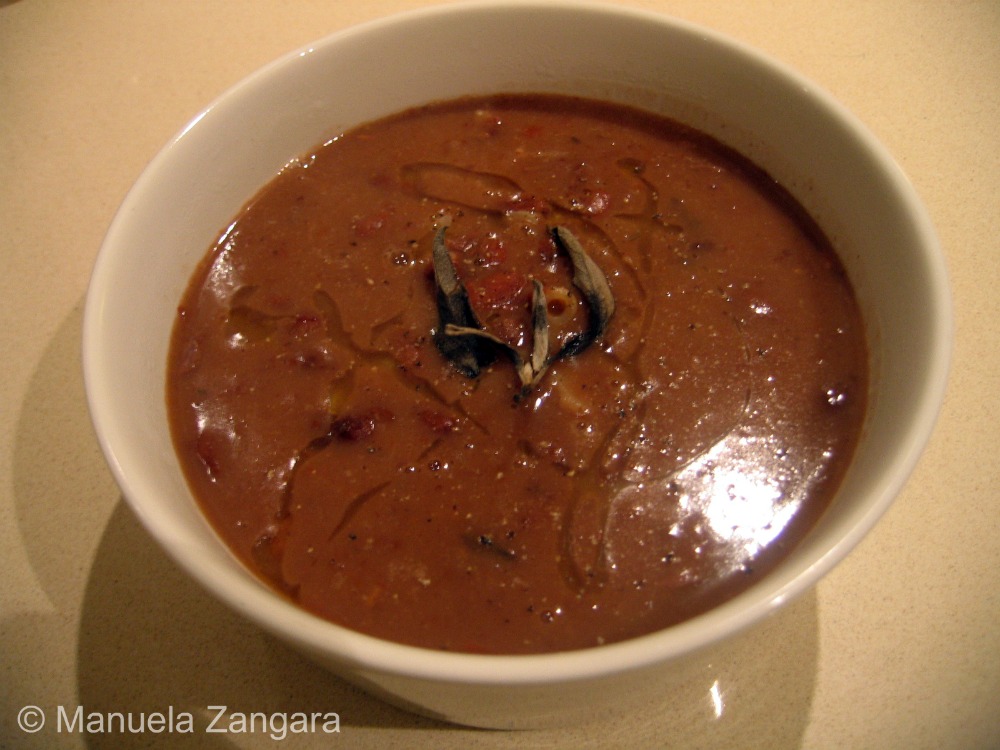 Related Posts: