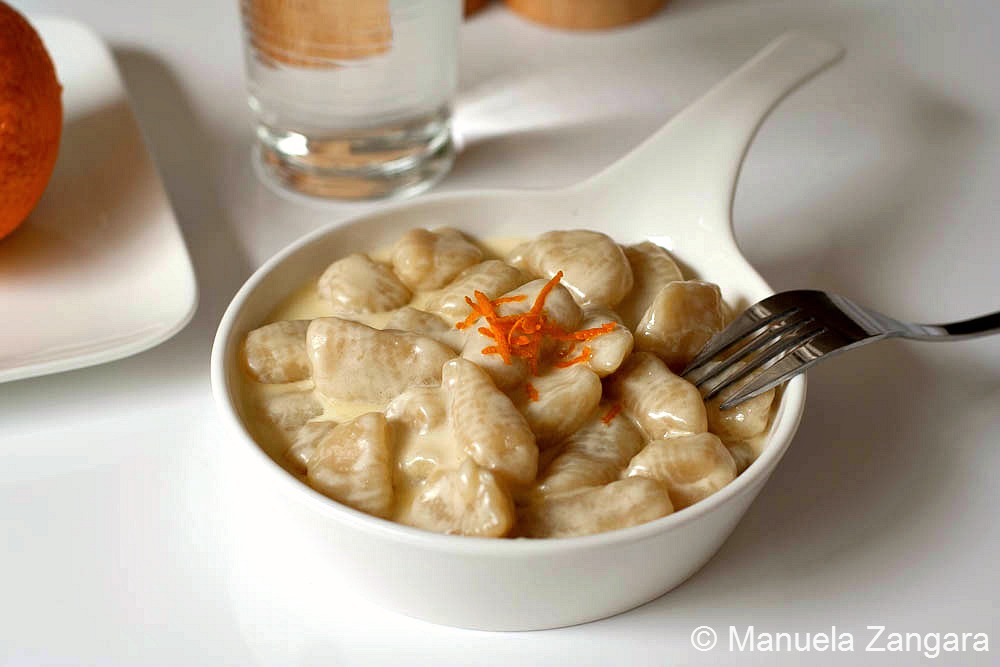 There are many sauces that you can make for potato gnocchi, but my favourite ones are cheese based.  I think the creaminess of a cheese based sauce goes perfectly well with those pillowy bites of goodness!  I have already shared with you the recipe for Potato Gnocchi with Gorgonzola, which is one of my favourite, and today I will show you how to make a delicious sauce with another of my all time favourite cheeses: Taleggio.  Taleggio is a soft cheese typical of the Alpine area of my region, Lombardy (that's why this dish will be my Regional Italian dish for the week).  You can keep it simple or, like I did, spike the sauce to make it fancier.  I used orange peel and it was delicious: a great combination of mild and delicate flavours!  Definitely a keeper!  Enjoy!
Ingredients (for 4 people):
1 full batch of potato gnocchi as per MsM's recipe.
250 gms – 8.8 oz. Taleggio
150 ml – 5 oz. heavy cream
Peel of ¼ orange
Salt to taste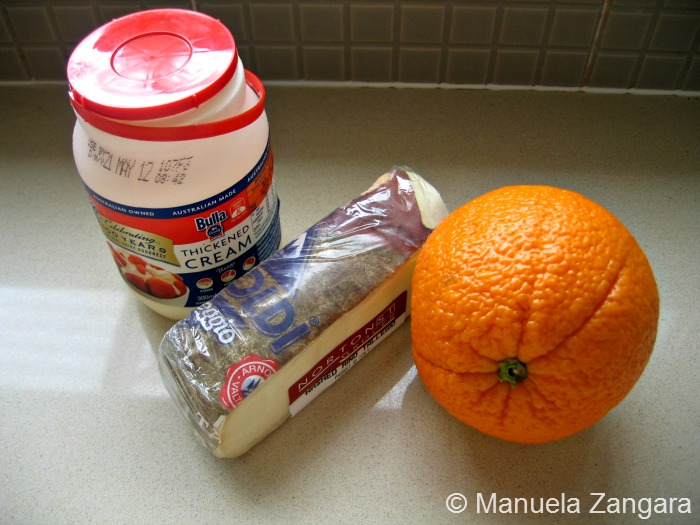 Put the heavy cream, orange peel (cut in 1 piece), a little salt and the taleggio cut in pieces in a pot.  Put on the fire and stir until the cheese melts.  Put the fire off and keep it aside.
Cook the potato gnocchi as per the instructions that you find here.  Mix them well with the sauce in the pan.  Remove the orange peel and serve hot.
Pin It

Related Posts: