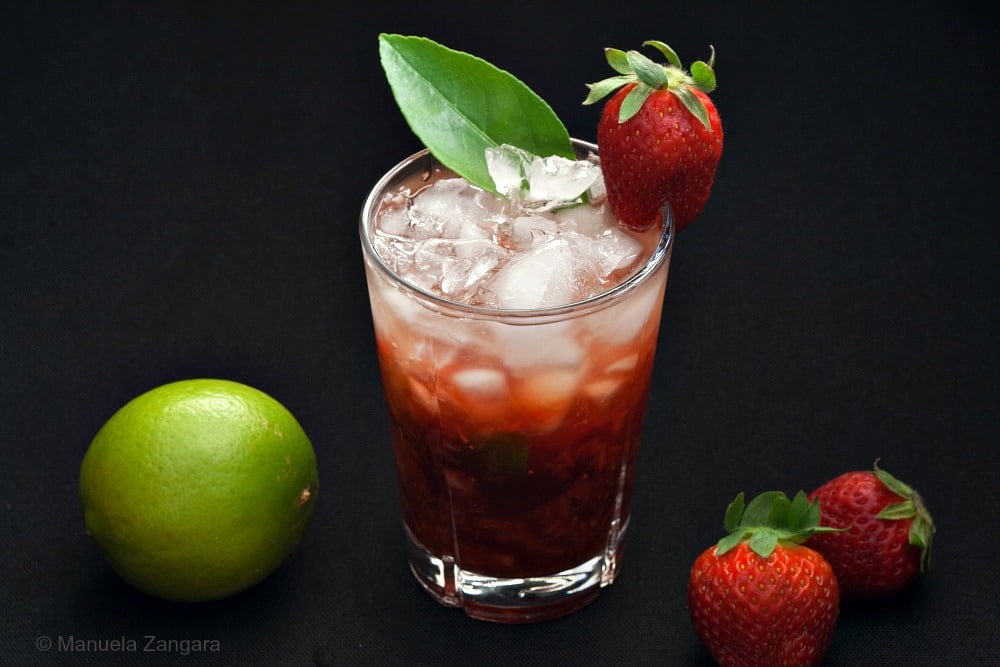 Today I am going to show you how to make another easy drink recipe: Strawberry Caipiroska. After sharing with you my recipes for Watermelon Caipiroska, and Blueberry Caipiroska, today it's strawberry time – possibly my favourite flavour. Caipiroska is like a Caipirinha, but it's prepared with vodka instead of cachaça. I love it as Vodka is almost flavour free, so you get to taste the fruits you use fully. Try it and let me know how you like it! Cheers!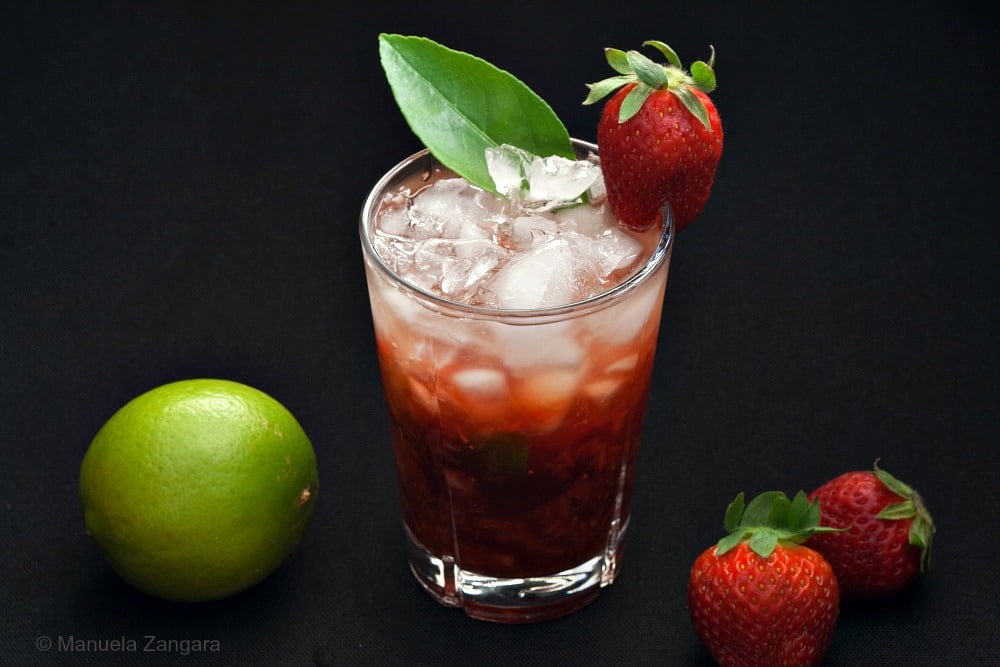 Strawberry Caipiroska
Strawberry Caipiroska - a very popular cocktail from South America, a form of Caipirinha prepared with strawberries and vodka instead of the usual cachaça.
Ingredients
50

ml

– 1 ¾ oz. Vodka

50

gms

– 1/4 cup sliced strawberries

20

gms

– 1 ½ tbsp brown sugar

½

lime

roughly cut

Crushed ice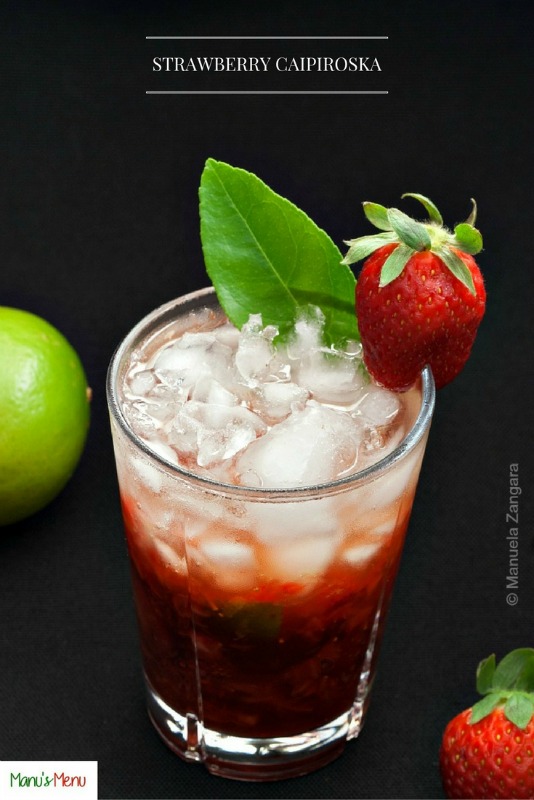 Related Posts: