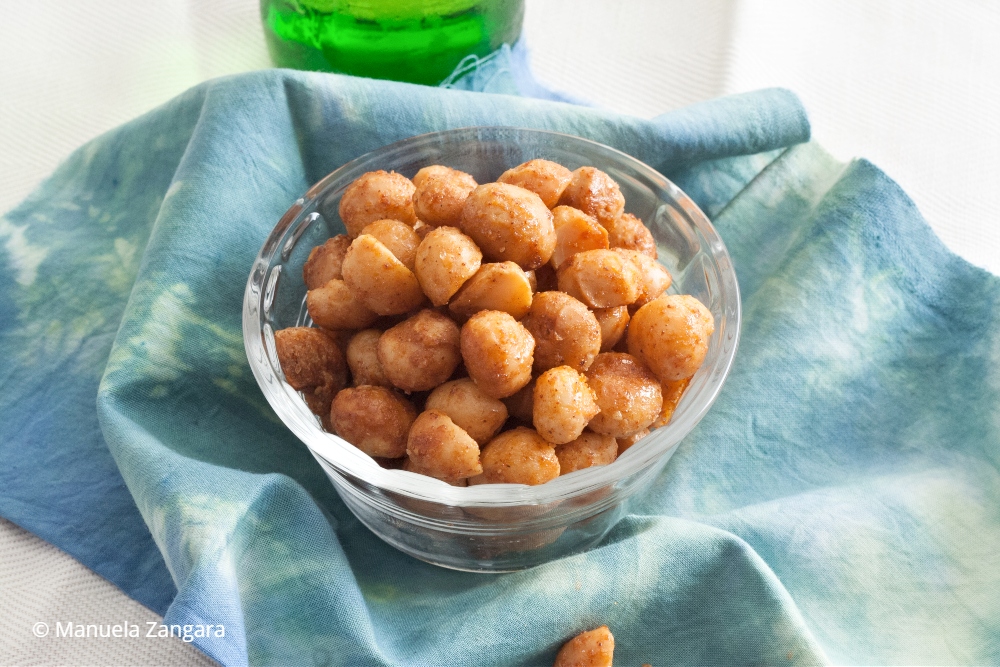 Today I will share with you the recipe for the perfect snack to go with your beer or your favourite drink: Sweet and Spicy Macadamia Nuts.
Being home almost all the time these past few weeks, I have been snacking more than usual. Too much, actually. So, I have decided that if I am going to snack, it should at least be something that is not unhealthy. Nuts are a great option! And I love them, both as a sweet snack (like my Garrapiñada de Mani) and as a savoury one, like today's recipe.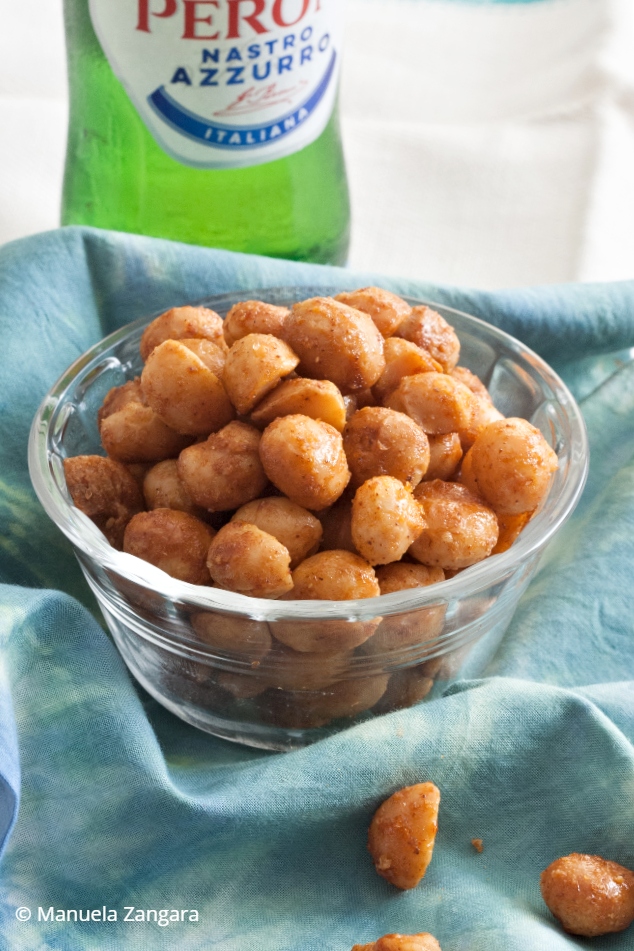 Store-bought nut mixes often contain a long list of nasties and they are also full of salt and or sugar. If you make your own and you add your own flavours and spices you can make them taste the way you like and cut down on calories and addictives. So, it's a win-win. Besides, these nuts are so easy to make, you will be making them all the time!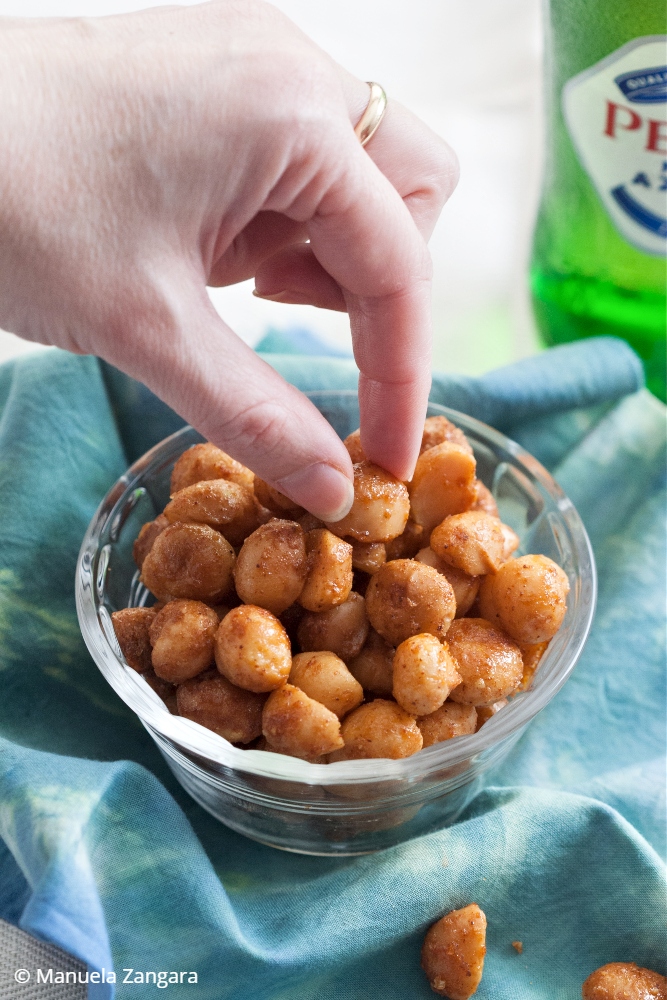 These macadamia nuts are both sweet and slightly spicy. You can adjust the heat by adding a bit more (or less) cayenne pepper. Also, this recipe is both low fodmap and gluten-free.
Enjoy and don't forget to check out my video recipe and to leave a comment to let me know how you like it!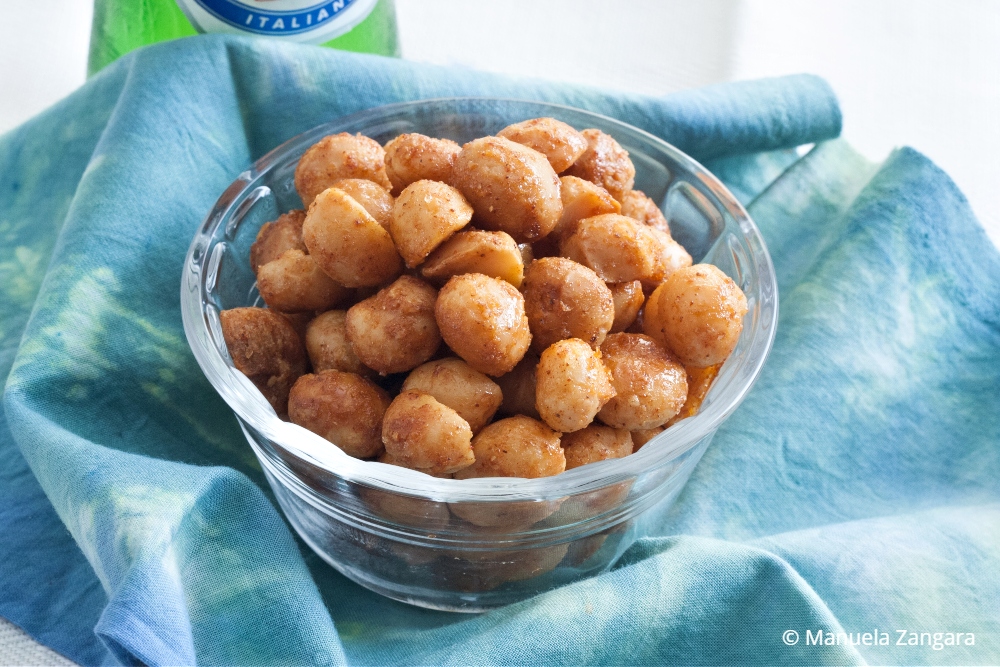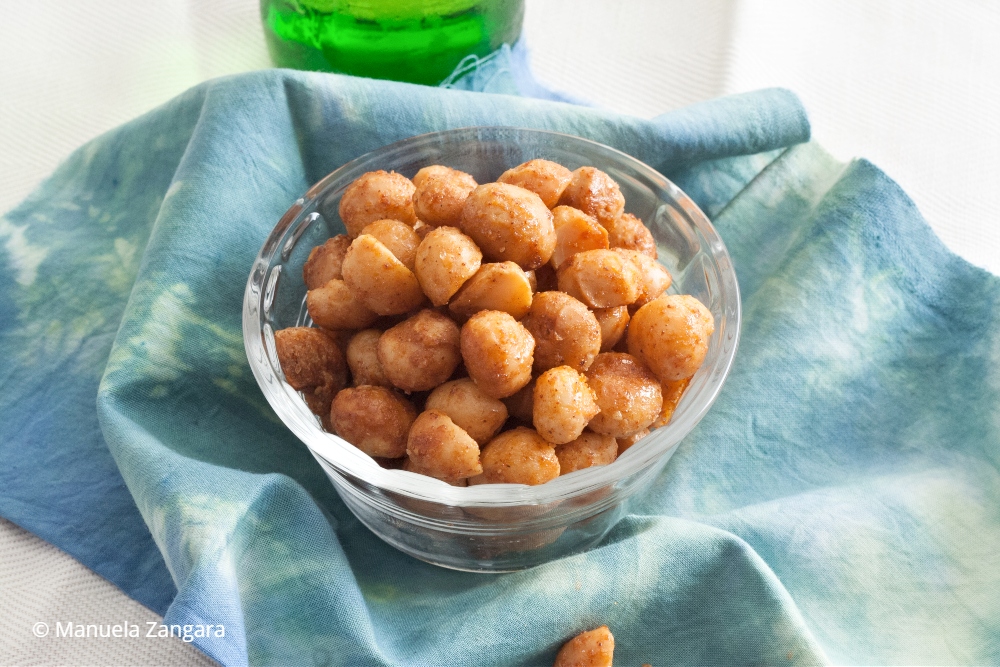 Sweet and Spicy Macadamia Nuts
Sweet and Spicy Macadamia Nuts – the perfect snack to go with your beer or your favourite drink.
Ingredients
5 ½

cups

whole macadamia nuts

2

tbsp

maple syrup

2

tbsp

butter or vegetable spread

melted

1 ½

tsp

salt

1

tsp

vanilla extract

¼

tsp

cayenne pepper

reduce or omit if sensitive to spice

½

tsp

smoked paprika
Instructions
Line a large baking tray with baking paper and keep aside.

In a bowl, combine the maple syrup, melted butter/spread, salt, vanilla, cayenne pepper, and smoked paprika. Gently whisk until blended.

Add the macadamia nuts and mix to coat.

Pour on the prepared baking tray and spread the nuts in a single layer.

Bake in a pre-heated at 160°C – 325°F, stirring after the first 10 minutes and then every 5 minutes thereafter until almost no maple syrup remains on the baking paper and the nuts are deeply golden, 20 to 25 minutes. The maple syrup coating will be a little sticky right out of the oven but will harden as the macadamia nuts cool.

Remove the pan from the oven and stir the nuts one more time, spreading them into an even layer across the tray. Let them cool down for about 10 minutes, then, while the nuts are still warm, carefully separate any large clumps.

Let the macadamia nuts cool completely on the tray before eating or storing.
Recipe Notes
These macadamia nuts will keep for up to 2 months in a sealed bag or an air-tight container at room temperature.
Don't forget to pin this post!

Related Posts: