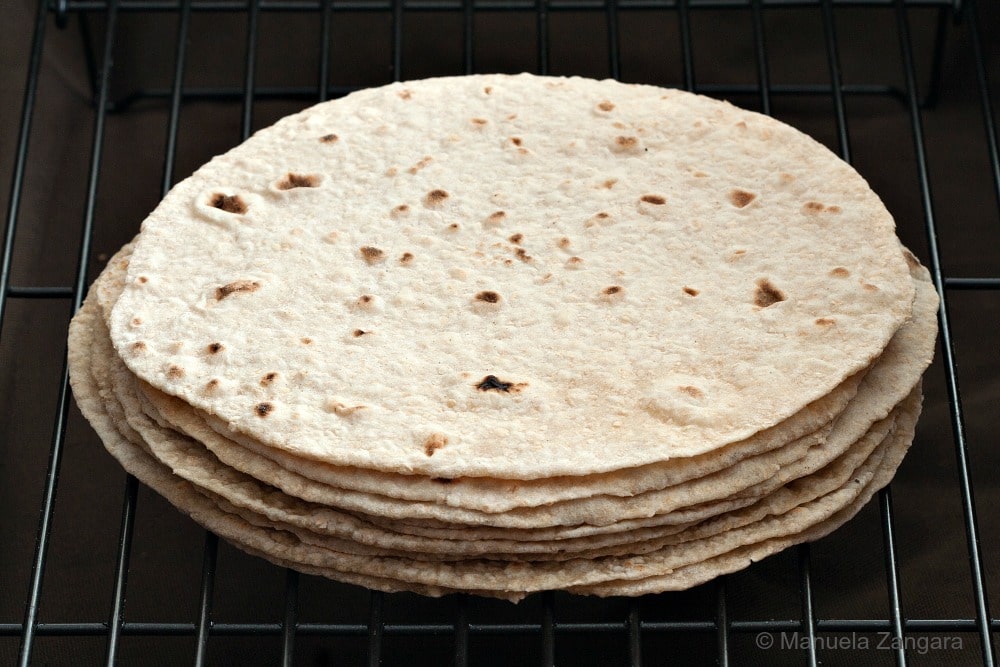 When I had to undergo surgery a couple of months ago, my mother in law came to stay with us to help out with the kids and spend some time with us. I was so happy she was able to come. It was great to have some company and to have someone to talk with while I was recovering. We miss her a lot now that she is back at her place and we can't wait for her to come back and visit us again! While she was here, she taught me how to make a few Indian dishes as well. I have a couple of Goan specialties saved up to share around Christmas time, but today I will share with you her recipe for Wholemeal Chapati. She spoiled us silly making delicious wholemeal chapatis for breakfast… you have no idea how delicious these are, especially when hot! You need to make them at home and have them for breakfast or with your favourite Indian curry! Thanks mum!!!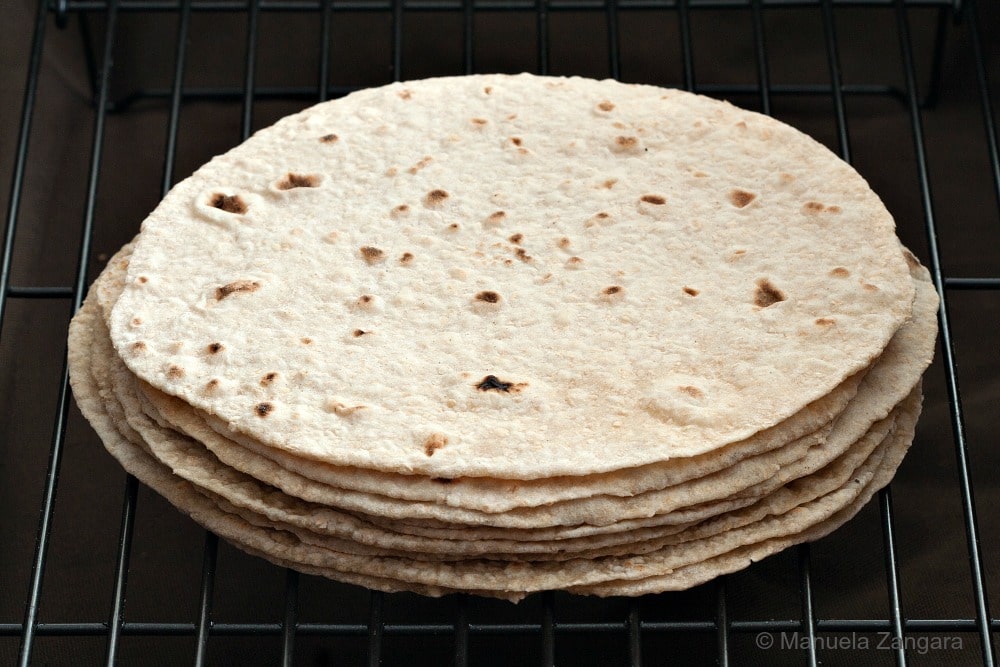 Wholemeal Chapati
Wholemeal Chapati - how to make an healthier version of this favourite Indian bread in your own kitchen.
Ingredients
125

gms

– 1 cup wholemeal flour

¼

tsp

salt

125

ml

– ½ cup lukewarm water

or as needed

2

teaspoons

ghee

optional

More wholemeal flour for rolling
Instructions
In a bowl, mix the flour, salt, and water to make a soft dough. Add the water as needed. Knead the dough well to make it smooth and pliable. Cover the dough with a damp cloth and set aside for ten minutes.

Make smooth balls and press them flat.

Before  rolling the chapati press both sides of the ball on a floured surface to make them easy to roll.

Heat an iron or heavy skillet on medium high heat.

When hot, put one chapati into the skillet. When it starts to change color and to puff up, flip it over.

Flip again after a few seconds. Using a flat spatula, press lightly on the puffed parts of the chapati. This will help it puff up. Flip the chapati again, until it has light golden-brown spots on both sides.

Repeat the same process for the remaining chapatis.

You can brush the chapatis with a little ghee while cooking them if you like.

Stack them up as they are cooked, placing a sheet of kitchen towel between each one to absorb any moisture.

Serve hot!
Recipe Notes
Chapatis can be kept outside for up to 2 days wrapped in aluminum foil or in an air-tight container. They can also be stored in the fridge for 5-6 days. Re-heat in a skillet.

Related Posts: