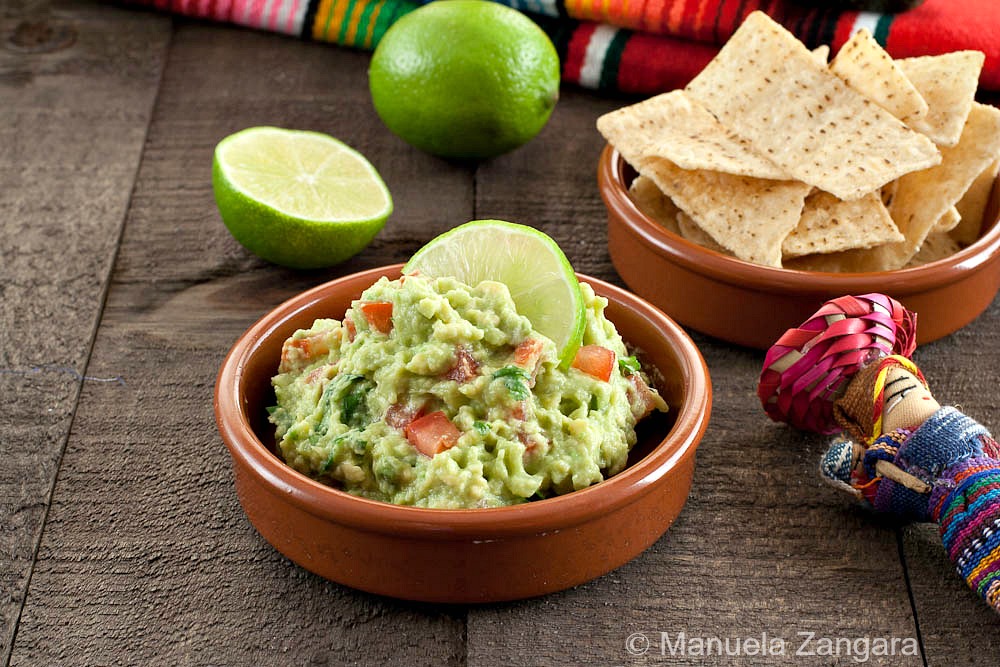 I love Guacamole.  I must admit that, before falling in love with my Chocolate Avocado Mousse, Guacamole was the only reason I would buy avocados as I don't know many recipes that use it.  Avocados in Italy are not that good as they are rarely ripe, so I wasn't used to eating them regularly, which is a pity as they are so good for you.  Anyhow, I fell in love with Guacamole when my husband and I visited Central America (Mexico included of course!) and could finally eat the real thing.  I had the best Guacamole of the holiday in our hotel in San Cristobal de las Casas in Chiapas.  It came with some amazing tortilla chips and it was scrumptious!  You can read all about our Central American road trip here.  Since then, I have been making my own Guacamole.  There are many different recipes out there: some include onions, some garlic, some neither… I have seen recipes without tomatoes and even without coriander.  I am not sure if there is a one and only original version, but today I am going to share with you my favourite version.  Buen provecho!
GUACAMOLE
Recipe type:
Appetiser, Dip
Instructions
Mash the avocado pulp with a fork in a bowl until roughly mashed.
Add the onion, chilli, lime juice, tomatoes, coriander and salt and mix well.
Serve with tortilla chips.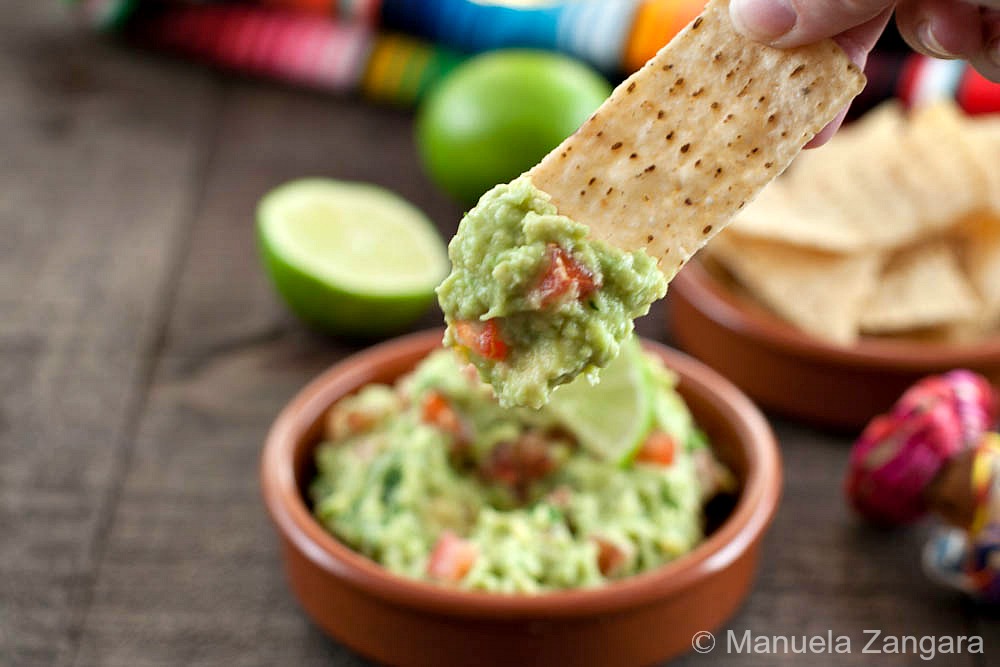 Pin It

Related Posts: