Today's Regional Italian recipe is from the region of Lazio, the region of Rome. It is a very simple dish made up of grilled marinated lamb cutlets. The term abbacchio indicates a little lamb in the local dialect and "a scottadito" literally means "à la burning finger"… I know it sounds funny, but these cutlets are traditionally eaten with your hands and served so hot that you do have to be careful not to burn your fingers with them! I love these cutlets and I always eat them when I am in Rome! Being that I live too far away now, I have learnt to make them at home and today I will show you how. They are traditionally cooked on charcoal, but you can barbecue them or grill them on a griddle as well. They are great for barbecue season! Enjoy!
ABBACCHIO A SCOTTADITO
Instructions
Mix together the extra virgin olive oil, garlic clove, rosemary, salt and pepper in a bowl.
Add the lamb cutlets and stir to coat them well. Leave them to marinate for 30 minutes.
Grill the marinated lamb cutlets on a high flame for 2 to 3 minutes on each side (for medium rare).
Serve HOT with some lemon wedges on the side.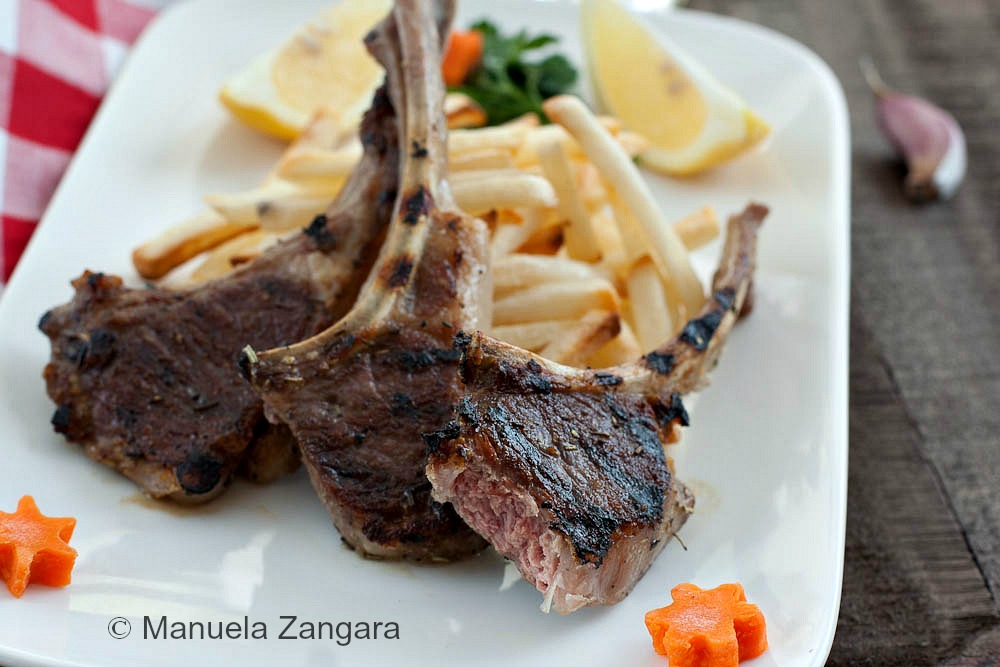 Pin It

Related Posts: