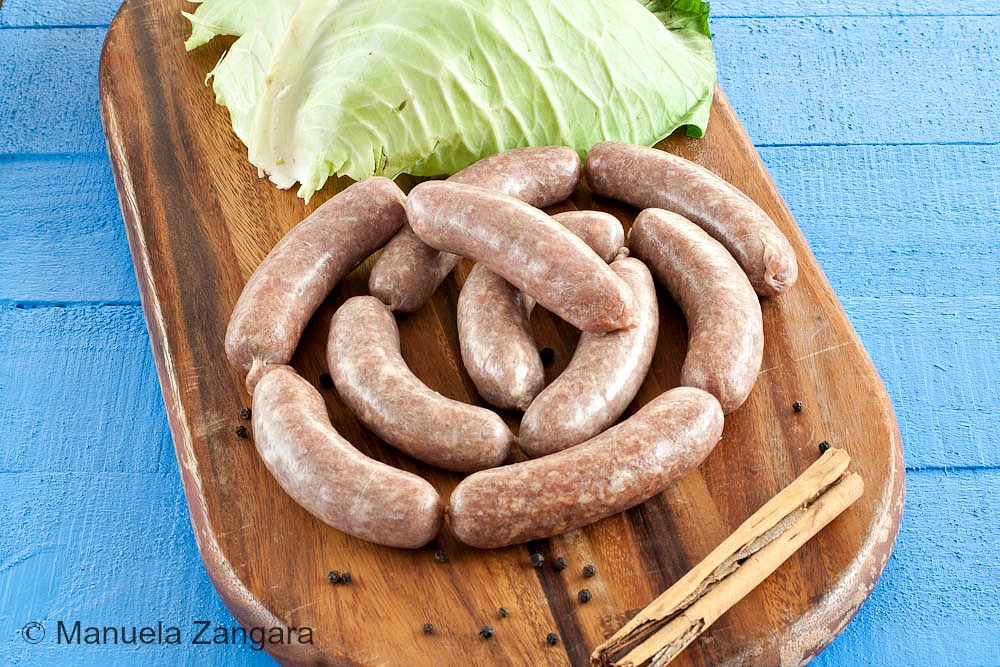 As you may know, I was born and brought up in Milan.  Foodwise, Milan is famous for risotto (especially Risotto alla Milanese, made with saffron), ossobuco, cotoletta, panettone and cassoeula.  As you can see, I have already shared the recipes for the most famous Milanese food… all, but one: Cassoeula.  The reason why it took me so long to share such an iconic recipe from the city I was born in is simple.  I could not find Verzini sausages anywhere and these sausages are a main component of the dish.  So, after successfully making Salame Cotto, my own Pork Sausage and Cotechino, I thought it was time to try and make verzini too.  Verzini are basic sausages, they are leaner than the majority of sausages and are actually very easy to make. Their main characteristic is their size as they are usually about 5 cm – 2 inches thick and about 10 to 12 cm – 4 to 5 inches long.  I only had normal sausage casing at home, so mine were a little thinner, but I was very happy to find the right balance of spices at the first try and these home-made verzini tasted exactly like the ones I used to eat in Milan.  Give it a go and I am sure you won't be disappointed!  Don't miss my next post on how to make Cassoeula!  Enjoy and remember to check out all my other Regional Italian recipes!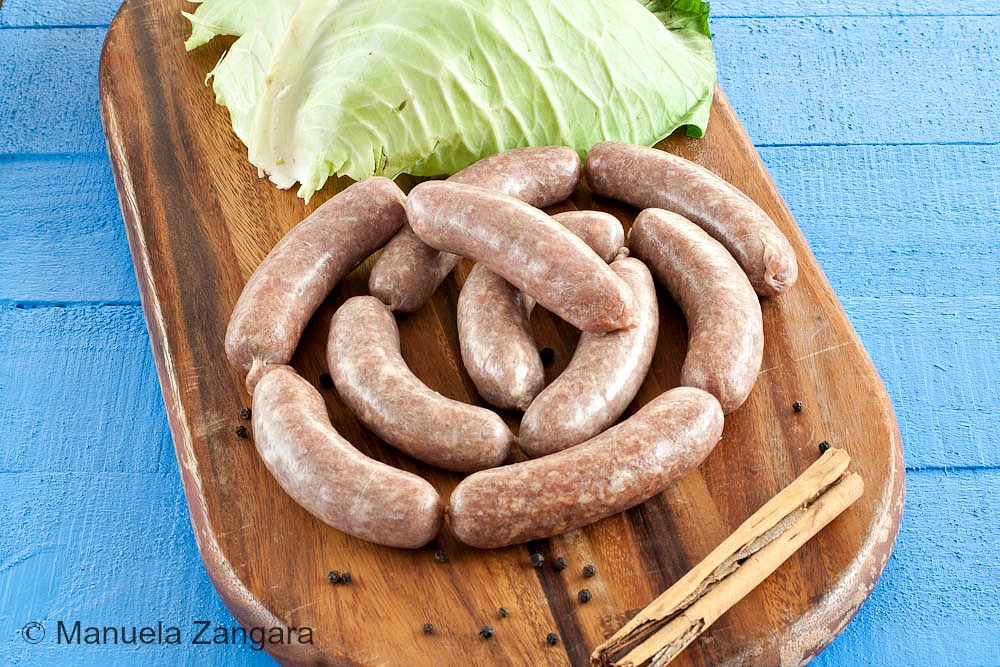 Home-made Verzini
A tutorial on how to make your own Verzini Sausages at home - a recipe from Northern Italy!
Ingredients
800

gms

– 1.75 lbs. pork scotch fillet

400

gms

– 0.9 lbs. pork rashers

skin removed

20

gms

– 1.25 tbsp salt

115

ml

– ½ cup red wine infused with 2 smashed garlic cloves for at least 1 hour

½

tbsp

freshly ground pepper

¼

tsp

cinnamon powder

¼

tsp

coriander powder

¼

tsp

mace powder

Edible sausage or thin salami casing

soaked in tepid water for at least 20 minutes and rinsed
Instructions
Roughly chop the scotch fillet and the rashers.

Grind the scotch fillet and the rashers using a 0.5 cm – 0.2 inch diameter grinder.

Put the ground meat in a bowl. Add the salt, wine, cinnamon, coriander, mace powders and ground pepper and knead well.

Stuff the meat mixture into the casing and tie knots every 10 to 12 cm – 4 to 5 inches.

Let the verzini rest, uncovered, at 20° to 25°C (68°F – 77°F) for 24 hours before cooking or freezing them.
Recipe Notes
You can also keep the verzini to rest in the fridge before cooking them.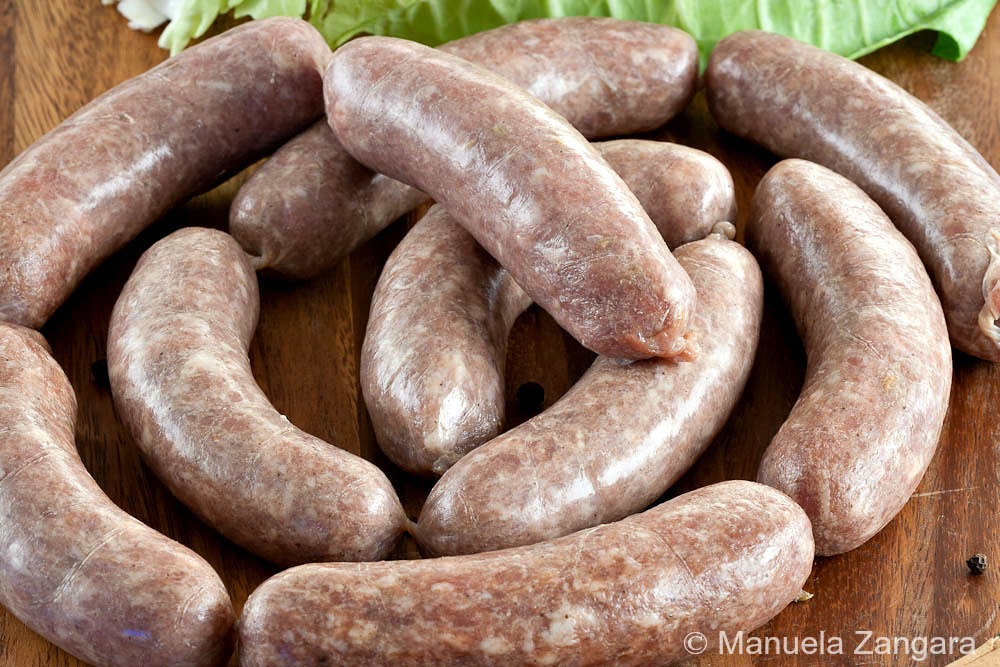 Related Posts: