I am very excited about today's post: Home-made Sicilian Pork Sausage with Fennel It is one of those recipes that I have been making for a long time and that I have been very keen on sharing. The only reason why I hadn't done it yet was the lack of reasonably good pictures. But finally, the wait is over and I think we are still in time for the Northern Hemisphere grilling season.
But for all my Southern Hemisphere readers, do not worry. I am soon going to share a recipe that will allow you to enjoy this amazing sausage without using a barbecue.
Italy is very famous for sausages and there are so many varieties. If you order sausage in the North, you will very likely get something completely different than what you would in the South. They are different in shape, but above all in ingredients. They are (almost) all made of pork, but their seasoning is different.
In the North, you often get a hint of cinnamon in sausages, while in the south they are often spicy and seasoned with either chilli or black pepper. Sicilian sausage is yet another variation as it is characterised by the use of fennel seeds. This is my favourite sausage ever as fennel seeds work wonders with pork and freshen up every bite.
I have eaten the best Sicilian fennel sausage in San Vito lo Capo where the butchers are quite famous for it. When my dad was young, he used to be friends with one of the first local butchers and saw him making this sausage time and time again. So… here you have the recipe that my dad passed on to me.
I urge you to try it. It is AMAZING, preservative-free and easy to make. I bet you won't buy ready-made sausage ever again!
Enjoy and don't forget to check out my other Regional Italian dishes!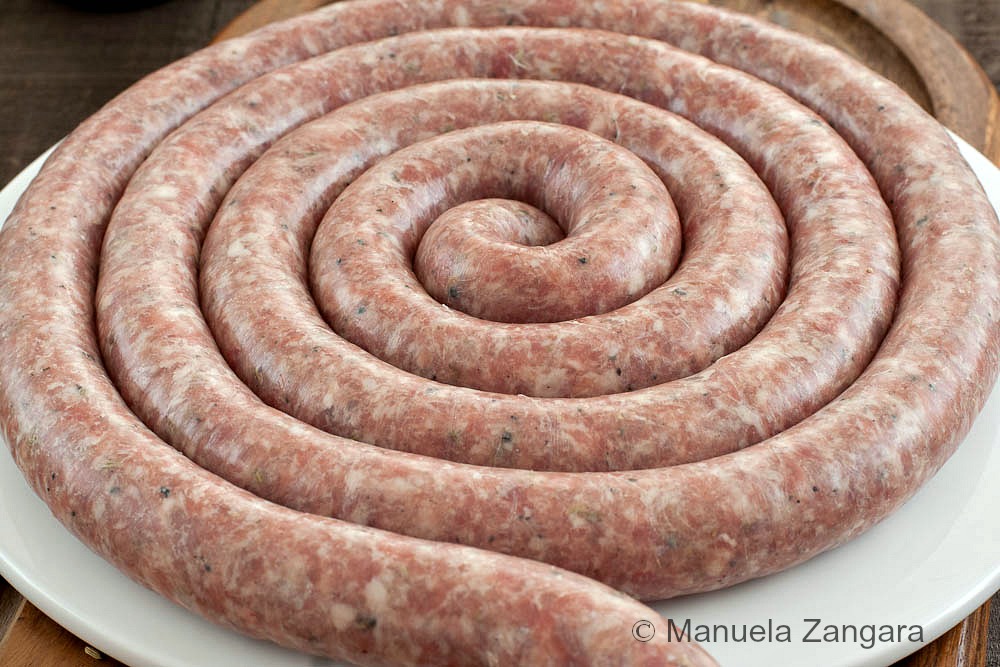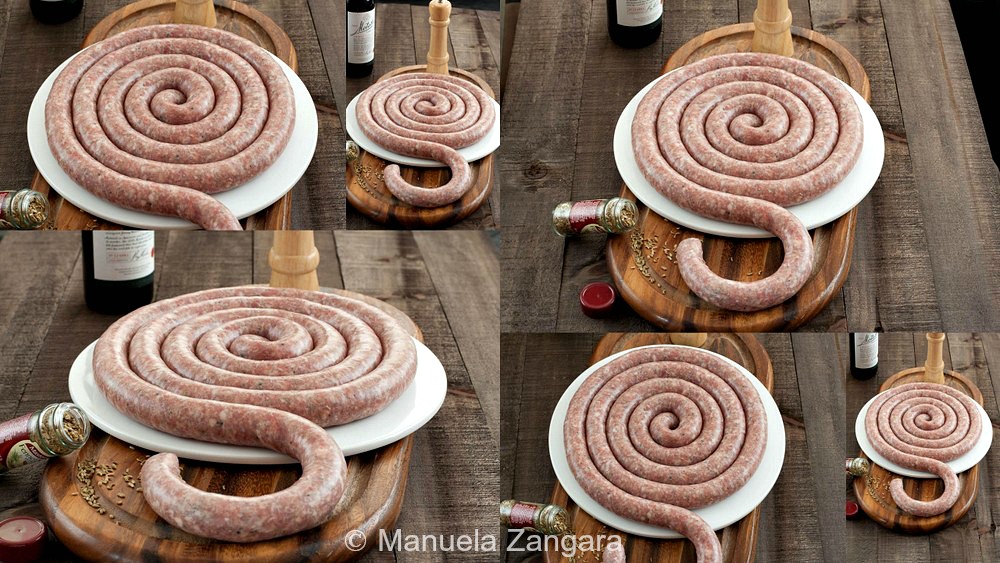 Home-made Sicilian Pork Sausage with Fennel
A tutorial on how to make your own Sicilian Pork Sausage with Fennel at home!
Ingredients
800

gms

– 1.75 lbs. pork scotch fillet

400

gms

– 0.9 lbs. pork rashers

skin removed

20

gms

– 1.25 tbsp salt

2

tbsp

fennel seeds

115

ml

– ½ cup red or white wine

1

tbsp

freshly ground pepper

Edible sausage casing
Instructions
Roughly chop the scotch fillet and the rashers.

Grind the scotch fillet and the rashers using a 0.5 cm – 0.2 inch diameter grinder.

Put the ground meat in a bowl. Add the salt, wine, fennel seeds and ground pepper and knead well.

Let it dry in the fridge overnight before cooking (or freezing) it.
Recipe Notes
This sausage can be frozen for up to 3 months, just wrap it in foil and then put it into a Ziploc bag before freezing it.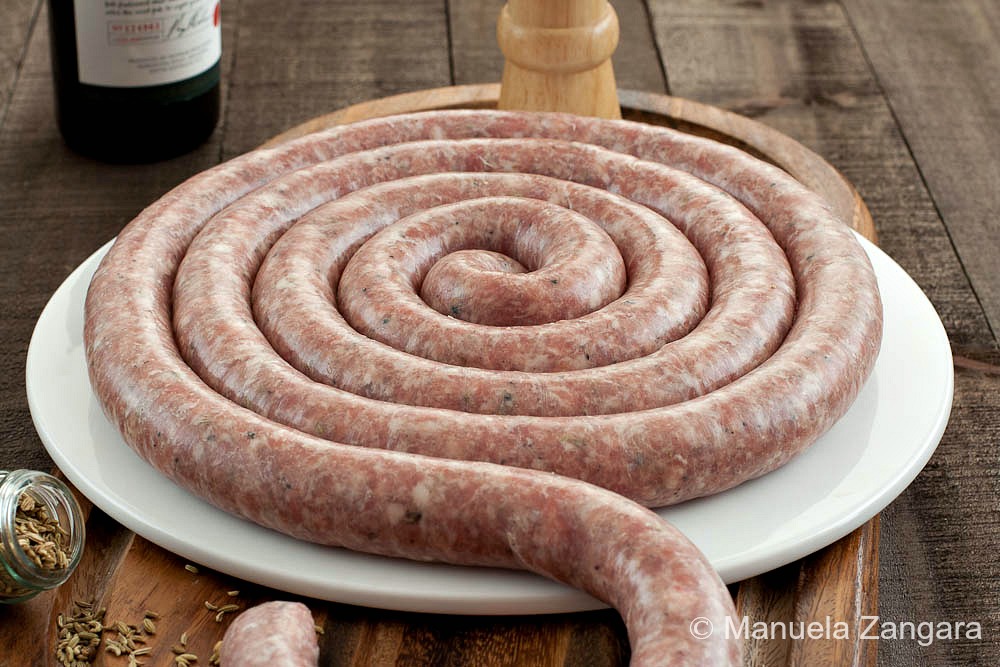 Don't forget to pin this Home-made Sicilian Pork Sausage with Fennel!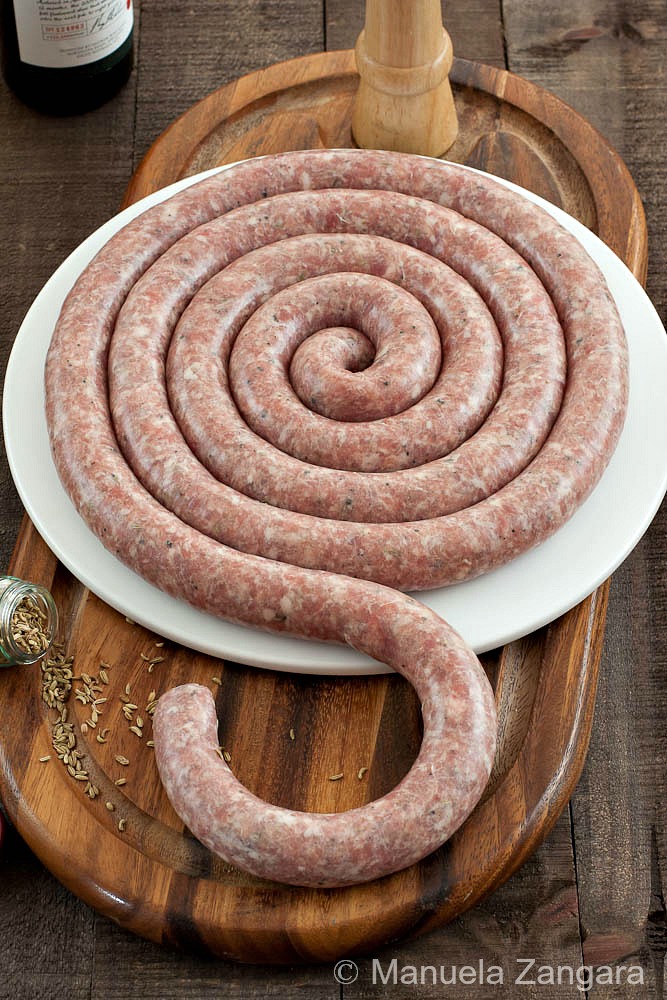 Related Posts: