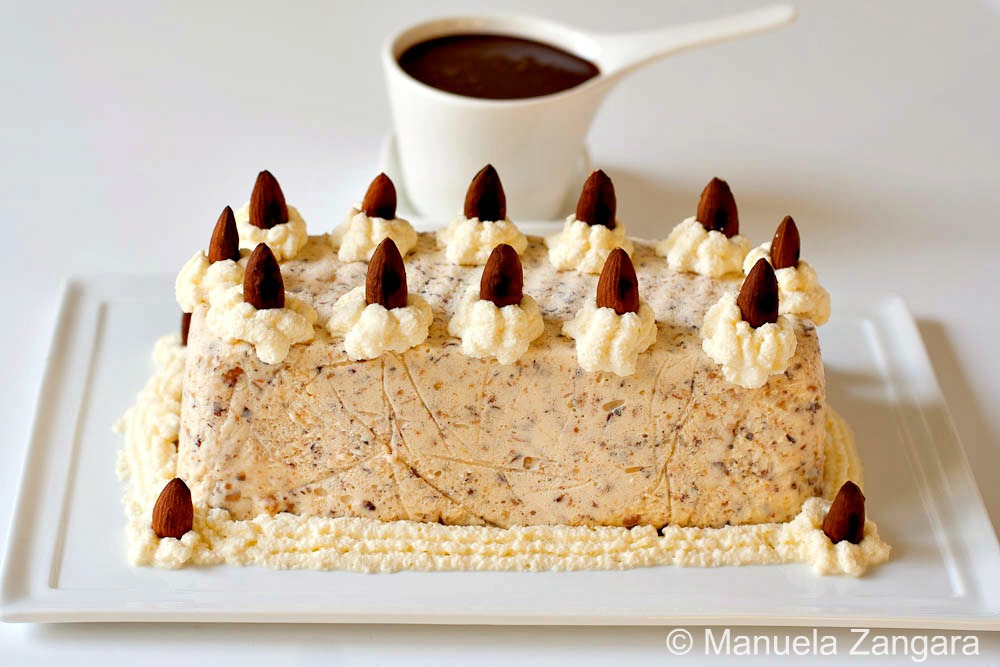 Almond parfait is my favourite semifreddo.  I love the crunch of the almond that contrasts with the otherwise soft ice cream like texture!  It is a traditional Sicilian dessert, very popular in the area of Trapani, the city where my mum was born.  I have already shared a recipe for almond parfait when I first started blogging, but the following version is my Aunt Maria's recipe and is slightly different to the recipe I used to make before and it is perfect for all the people who are uneasy about eating raw eggs.  Serve it with the warm chocolate sauce and you will be in heaven!  Enjoy!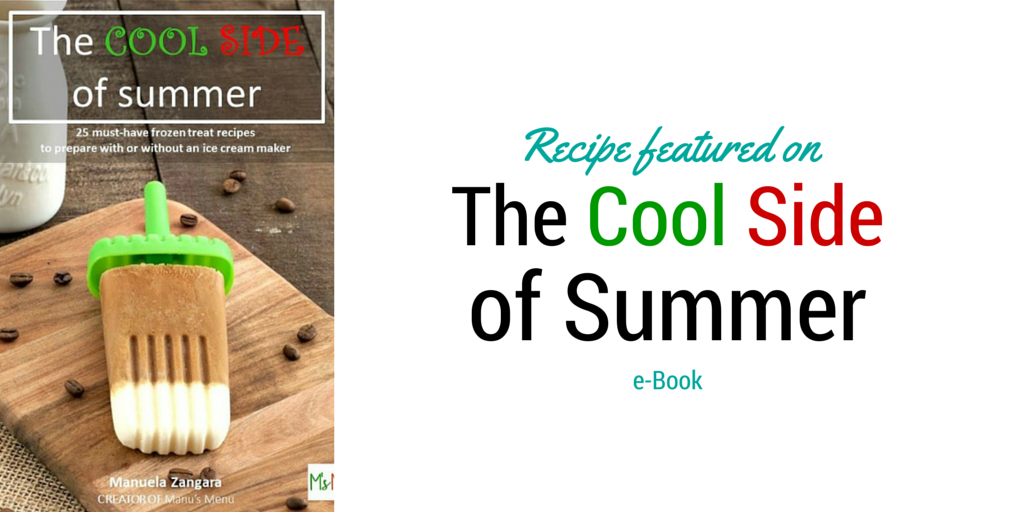 For the almond parfait
Ingredients:
150 gms – 5.25 oz. sugar
300 ml – 10.5 oz. cream to whip with 2 tbsp icing sugar
5 egg yolks
125 ml – ½ cup water
120 gms – ½ cup toasted almonds, minced
For the warm chocolate sauce
Ingredients:
250 ml – 1 cup heavy cream
10 ml – ½ tbsp milk
200 gms – 7 oz. dark chocolate, chopped

Put the water and sugar in a pot.  Bring to a boil and let it simmer for 5 minutes.  Let it cool down.
In the meantime, beat the egg yolks with an electric mixer until white and fluffy (1-2).  Slowly add the lukewarm syrup while whisking (3).  Transfer the mixture into a pot and cook in a double boiler for 10 minutes (4).  Let it cool down.
Whip the cream with the icing sugar.
Mince the toasted almonds.
When the egg and syrup mixture is cold, fold in the whipped cream and the minced toasted almonds.
Put it in a mould and keep in the freezer overnight.
To make the chocolate sauce, put the cream and milk in a pot and bring to a boil.  Remove immediately from the fire.  Add the chopped chocolate and stir until melted.  Use warm.
Unmould the parfait and serve it with the warm chocolate sauce!  Enjoy!

Related Posts: