As I have always been very interested in experiencing the traditional side of Japan, Koyasan was high on my list of "must-visit" places. I was very intrigued by other travellers' stories about it and I really wanted to see it for myself. Koyasan is a little town on top of a mountain, filled with beautiful temples and it is the centre of Shingon Buddhism, an important Buddhist sect which was introduced to Japan in 805 by Kobo Daishi, one of Japan's most important religious figures. The main attraction is a beautiful graveyard (the biggest of Japan) called Okunoin and it is the perfect place to experience the spiritual side of Japan. In fact, you can experience an overnight stay at a temple lodging (shukubo), eat vegetarian monks' cuisine (shōjin ryōri) and take part to the monks' morning prayers.  Keep reading my Koyasan guide to find out more…
The experience starts from the journey to get there. To reach Koyasan, you have to take a train that travels through beautiful landscapes and valleys.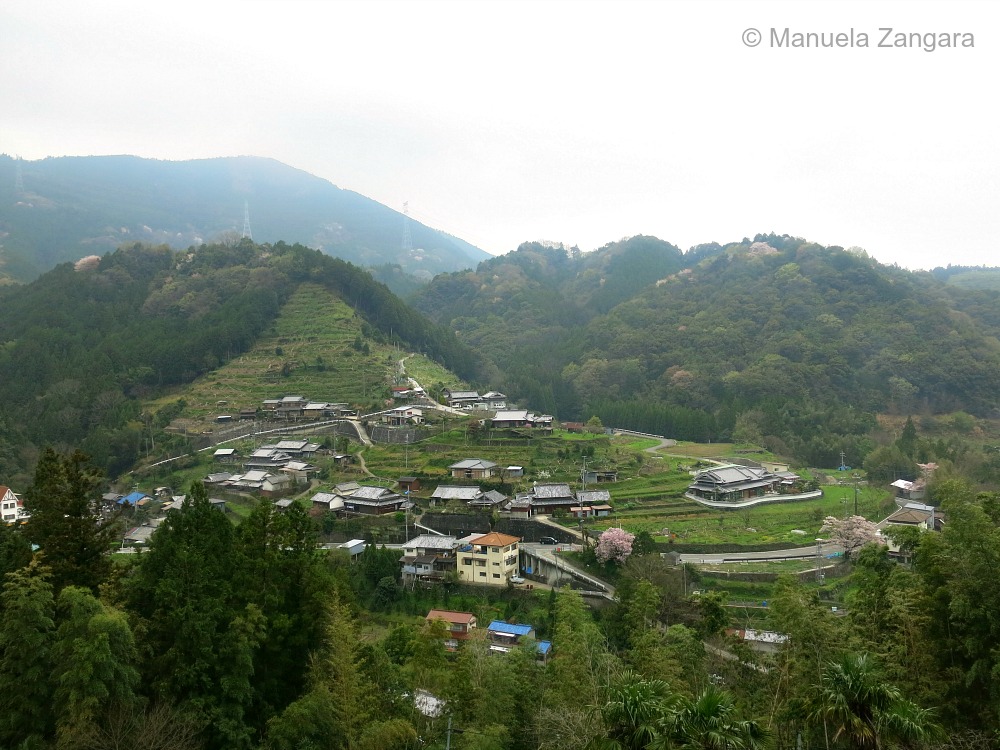 You can either take a reserved train or a non-reserved train. We tried them both, and I highly recommend the reserved option. The train is much faster and the non-reserved train (a local that stops in almost all the stations) has no toilets… not great when travelling with kids. 😉 Also, look at how cute it was! It had 4 cars, each of which represented one season.
When you reach Gokurakubashi, you need to take the cablecar that takes you all the way up to Mount Koya. From there, you still need to take the bus to go the town.
The train for Koyasan is not included in the JR pass, as it travels on a private line. The best option is to buy the Koyasan World Heritage Ticket by Nankai Railways. This ticket consists of a round trip to Mount Koya by Nankai Railway, the cablecar ride between Gokurakubashi and Koyasan station, unlimited travel on buses on Mount Koya and discounted admission to selected tourist attractions. The ticket is valid for 2 consecutive days.
SIGHTSEEING
Okunoin is the main attraction of Koyasan and it is one of the most sacred places in Japan. It is also the site of the mausoleum of Kobo Daishi. Okunoin's cemetery is the largest graveyard in Japan, with over 200,000 tombstones lining the almost two kilometer long approach to Kobo Daishi's mausoleum. Many people, wishing to be close to Kobo Daishi to receive salvation, have had their tombstones erected here over the centuries.
There are also some more modern tombstones built by individuals, associations and companies.
But I really liked the "older" part more.
One of the most interesting things was a long row of Jizo statutes, known as Mizumuke Jizo (Water Covered Jizo). Jizo are a popular Bodhisattva said to look after children, travellers, and the souls of the deceased and in this case, people make offerings and throw water on the statues, to pray for the deceased family members.
The cemetery has a few interesting attractions, like the Miroku Stone. Visitors are challenged to lift the stone from the cage's lower platform to an upper platform with only one hand. It is believed that the stone feels lighter to good people and heavier to bad people. There is also a well and it is said that if you cannot see your reflection in it, you will very likely die in the next 3 years. Spooky.
Kobo Daishi Mausoleum is a beautiful experience… with many people chanting sutras all together and a very intense smell of incense. There is also the Torodo Hall (Hall of Lamps) with more than 10,000 lanterns, kept eternally lit.
As you can see, it was raining… a lot. But I thoroughly enjoyed the visit.
I highly recommend a night visit to Okunoin. We didn't venture much inside as it was very cold and the girls were a bit scared, but it was still magic.
Another important temple is the Kongobuji, the head temple of Shingon Buddhism, the sect introduced to Japan by Kobo Daishi.
Behind the building is the Banryutei Rock Garden, the largest rock garden in Japan. It represents two dragons emerging from a sea of clouds.
Another fantastic attraction is the Garan, Koyasan's central temple complex.
The two most important buildings of the Garan are the Kondo Hall
and the big Konpon Daito Pagoda.
Koyasan is plain beautiful and I highly recommend you visit it!
FOOD
We had lunch at a local family restaurant/canteen called 南海食堂. It's near the traffic light at the main crossroad of the town and it has all their specialties nicely displayed in the window, all made of plastic.
We had Tonkatsu Curry
and Oyako-don (fried chicken and eggs on rice).
Simple and delicious lunch!
Koyasan is also a great place to experience shōjin ryōri cuisine – vegetarian monks' cuisine with specialties such as tofu skin freeze dried tofu.
If you are staying overnight, I highly recommend you eat at your temple. We did and loved it. The food is beautiful and delicious and an experience of its own. Scroll down to read more about our shōjin ryōri dinner experience!
ACCOMMODATION
TEMPLE
In Koyasan, we stayed at Shojoshin-in, a beautiful Buddhist temple.
We chose Shojoshin-in, for 2 reasons: it was very close to the Okunoin cemetery (the main reason why we visited Koyasan) and it had a hanare/little house, which was separate from the temple. This one probably the only option in Koyasan with a private bath.
The majority of the temples in fact, have rooms only with shared bathrooms, not the best option when you are travelling with small children. Besides, we didn't want to disrupt the quiet life of a temple… and kids, no matter how "good" they are, can do that.
The hanare was very big! It was like a little house. It had had 2 bedrooms,
a hall with a Kotatsu – a table with an electric blanket under which to keep your feet – as it can be very cold at night.
a toilet, a bathroom with a private onsen,
a verandah,
and even a little garden!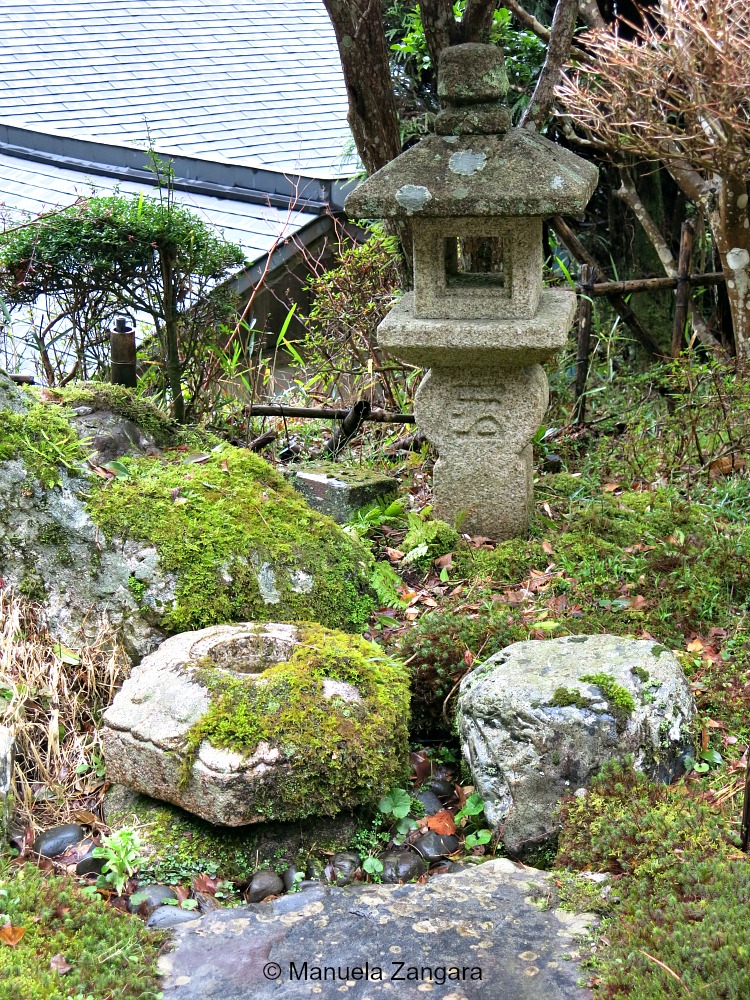 We even had a Yukata each to wear for the night and heaters.
Booking was very easy. I did it through Japanese Guest Houses, but many temples can also be booked through Japanican or by email or fax via the tourist association. The stay, in Japanese style rooms, usually includes dinner and breakfast. Most temples accept cash only.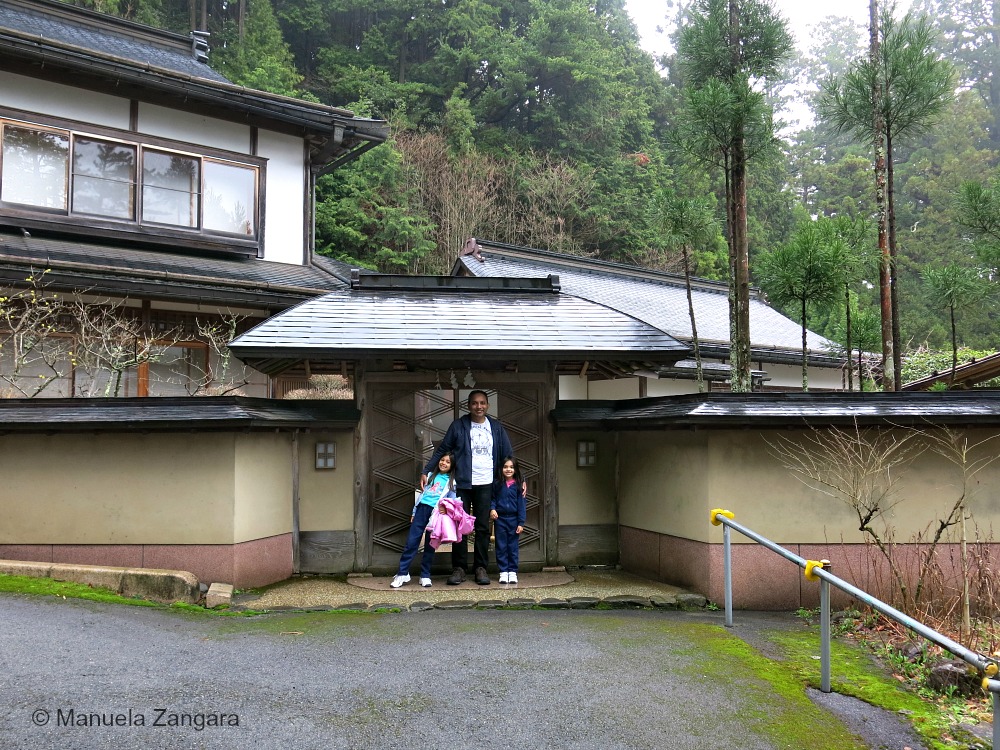 Try to arrive at the temple no later than 17:00, as dinner is usually served around 18:00. Guests are also invited to participate in morning prayers which typically start around 6:00am, last for about 30-45 minutes and are followed by breakfast around 7:00. During your stay you may also view the temple's cultural treasures.
SHOJIN RYORI DINNER
As I mentioned before, Koyasan is the perfect place to try shōjin ryōri cuisine in your temple. A shōjin ryōri dinner is a traditional multi-course Buddhist/vegetarian dinner. All animal products are off limits, so essentially the cuisine consists of grains, vegetables, soya beans or soya based products such as tofu. The use of garlic, onion or strong sauces is also frowned upon. Although this may make shōjin ryōri seem very simple, it is in fact a complex and tasty cuisine which focuses on the essence of every ingredient it includes.
We ate in a private room inside the main temple, on the ground, in true Japanese style.
We had a lot of food and even our kids had their junior dinner, though it wasn't thoroughly shōjin ryōri as you can see from the egg and prawn. It looked really pretty and it tasted even better.
My husband and I had the "normal shōjin ryōri fare".
Everything was plentiful and delicious. I particularly liked the vegetable tempura (the shiso was amazing!), the Kuromame (Sweet Black Beans), the Sesame Tofu,
and the gingery soup.
What an amazing experience it was!
The next morning, I attended the morning prayers at 6:00. I took my eldest daughter along and we were both almost hypnotized by the chanting and gentle movements and rituals of the monks. It lasted a little over half an hour and it wasn't boring at all… even for my 7 year old daughter! Sorry… no pictures allowed.
We also had breakfast at the temple. We had fried tofu, sweet beans, seaweed, and vegetables along with a miso soup and rice.
All in all, it was a good experience, but if I had to choose only one of the "bed & breakfast" experiences, I'd choose Miyajima and the Auberge Watanabe. The room, the food and the ambiance were better and I am not sure the price we paid to stay at Shojoshin-in was worth it. I am very happy to have done it, but I probably wouldn't go back a second time.
RESOURCES ON MSM
RECIPES:
TRAVEL IN JAPAN:
HOW TO GET THERE
The easiest way to get to Koyasan is by Nankai Railways from Osaka's Namba or Shin-Imamiya Stations. Take the Nankai Koya Line from either station to Gokurakubashi. A few limited express trains operate directly to Gokurakubashi (80 minutes).
At Gokurakubashi, transfer to the cablecar which travels up the mountain to Koyasan. The ride takes about five minutes.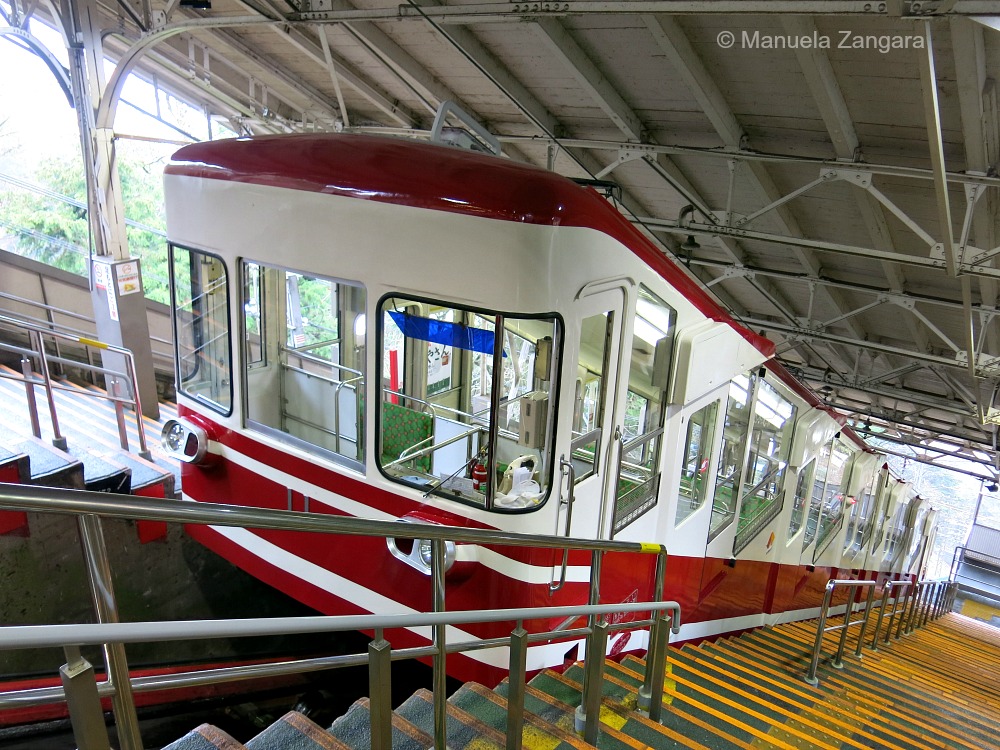 From the top station, it is a ten minute bus ride into the town centre (Senjuinbashi bus stop).
To save money consider using a Koyasan World Heritage Ticket.
MAP

Related Posts: