Maybe not everyone knows that profiteroles, also known as choux pastries, are originally from Italy.  In fact, they were introduced in France by Caterina de' Medici, wife of Henry II of France, together with many other dishes.  I love choux pastries or bignè, as we usually call them.  They are so light and fluffy and even though I love them with savoury fillings, I also like them sweet and this, to me, is the perfect recipe: choux pastries filled with whipped cream and crème pâtissière and coated in chocolate sauce.  Could there be anything better than that??  This was our dessert on Christmas Eve and it was a success among adults and children alike, so I am sure I will be asked to make it again… and who am I to say no??? 😉
Ingredients:
20-25 choux pastries
For the filling
1 dose of my crème pâtissière
250 ml – 1 cup cream, whipped with 2 tbsp icing sugar
For the coating
250 ml – 1 cup heavy cream
10 ml – ½ tbsp milk
200 gms – 7 oz. dark chocolate, chopped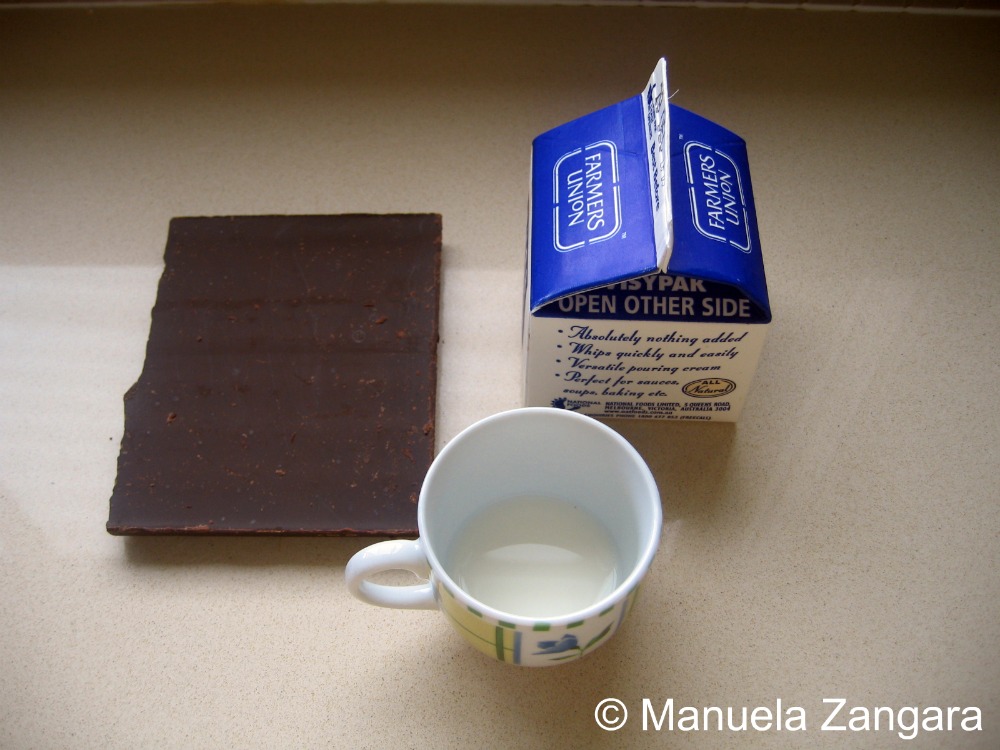 Start by making the coating.  Put the cream and milk in a pot and bring to a boil.  Remove immediately from the fire.  Add the chopped chocolate and stir until melted.  Let the mixture cool in the fridge until it thickens just enough to coat the choux pastries without them showing underneath the chocolate layer.
Gently mix the whipped cream (reserve a couple of tablespoons for the final decoration) and the crème pâtissière.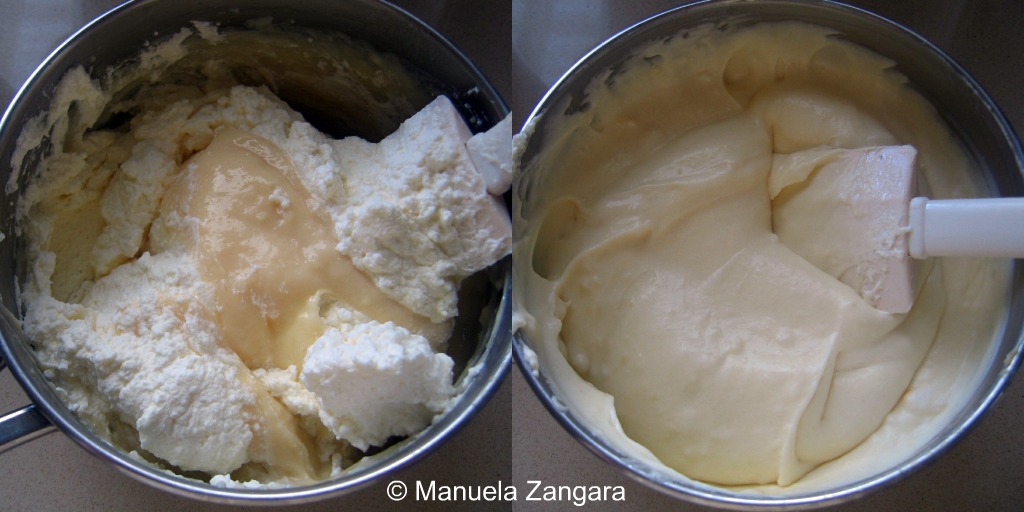 Fill the choux pastries with this cream using a piping bag.  When the coating has thickened, dip each choux pastry in it and position them on a serving plate.  You have to make a pyramid of chocolate coated choux pastries.
Decorate with whipped cream and serve cool or at room temperature.
NOTE: You can vary the filling: you may use only crème pâtissière or only whipped cream.  You could even use ice cream!

Related Posts: