This is a recipe of traditional Sicilian sweets. Sicily is renowned for its citrus fruits, its pistachio nuts and almonds. All these products make fantastic ingredients for sweets. Whenever I go to Sicily, the little mountain top medieval town of Erice (Wiki) is my favourite spot to enjoy almond based sweets. This is a very easy recipe to make delicious almond cookies, just like the ones you would eat in Erice.
Ingredients (for 25 cookies):
250 gms of almond meal
175 gms of caster sugar + more to sprinkle on the top
2 egg whites
1 tsp of lemon zest
25 candied cherries
Beat the egg whites until stiff with an electric mixer.
Then add the almond meal, sugar and lemon zest.
Mix well until the dough comes together.
Put spoonfuls of dough on a baking tray covered with baking paper. Make sure to leave some space between the cookies as they will expand while baking. Add a cherry on each spoonful of dough and sprinkle a little caster sugar on the top.
Let the cookies rest for 10 hours in a dry place BEFORE baking them (I keep them in the oven, with the door slightly open). Then cook them in a preheated oven at 125°C fan forced for 10-12 minutes. They have to remain whitish in colour… if you overcook them, they will become very hard! Serve them at room temperature with a cup of tea or coffee… they are deliciously soft!
NOTE: THIS COOKIES WILL BE DONATED FOR THE ONLINE BAKE SALE FOR JAPAN THAT WILL TAKE PLACE ON MARCH 30TH.  ALL THE PROCEEDS WILL GO TO SECOND HARVEST FOR JAPAN. FOR MORE INFO, CLICK ON THE BADGE BELOW.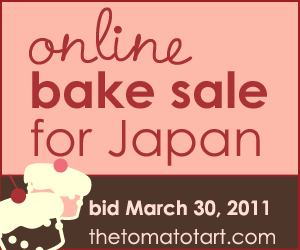 These are the pictures of the actual cookies shipped to the highest bidder or the Online Bake Sale for Japan:

Related Posts: