Today marks the start of a classic European bicycle race: The Tour De France. To celebrate this, Sarah and Tim from Curious Cuisiniere are hosting a fantastic event: Eating The Tour De France! The idea is to share a dish from one of the regions of the Tour de France race route and to post it today, July 2, the kickoff day of the race! The race route has been divided into 8 regions and each blogger will share a recipe for a dish that relates to one of the regions. The race regions are Normandy, Loire Valley, Midi-Pyrenees, Catalonia/Andorra, Languedoc-Roussillon, Rhone-Alpes, Bern/Switzerland and Paris.
My first instinct was to make something from Normandy, a region of France I have very fond memories of. Unfortunately, as I am on a fat-free diet due to gallstones, I had to change my plans as most recipes include Camembert (oh how I miss thee!) and desserts with apples! So I will leave that for when I recover. My next go-to region is Catalonia. If you follow my blog, you will know that I am partial to this area of the world. When I was in my 20's I spent a few weeks of my summer holidays in a small village in the Catalan Pyrenees to work in a National Park. I was part of a group of young Europeans working for an environmentalist association to clean up the area. It was one of the best experiences of my life. I have also been to Barcelona several times and I know Catalan cuisine quite well. That's why I decided to make this Coca de Espinacas a la Catalana. A "coca" is a typical Catalan pastry and it can be sweet or savoury. The word coca shares the same roots as the English "cake" and the German "kuchen". It is very similar to other Mediterranean pastries like Pizza or the French Pissaladière. The toppings are so many, you find them with fish, meat, vegetables, cheese… and that's just to mention the savoury cocas! I decided to go for a classic and I topped mine with Espinacas a la Catalana. It was amazing! This recipe is an absolute keeper! Buen Provecho and thanks Sarah and Tim for being such great hosts and come up with such fun idea!
Click here to see all my French Recipes.
Click here to see all my Spanish Recipes.
Click here to see all my Swiss Recipes.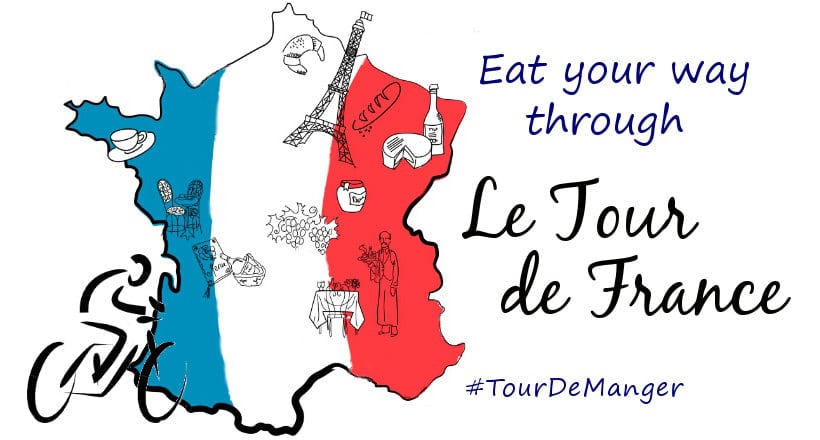 Coca de Espinacas a la Catalana
Coca de Espinacas a la Catalana - a typical savoury pastry from Catalonia, in the North of Spain, made with spinach, raisins and pine nuts.
Ingredients
Dough
500

gms

– 1.1 lbs. flour

270

gms

– 1 cup + 1.5 tbsp water

lukewarm

7

gms

– 2.5 tsp dry active yeast

½

tbsp

sugar

2

tbsp

extra virgin olive oil

1 ¼

tsp

salt
Topping
1

dose of Espinacas a la Catalana

click here for the recipe
Instructions
Dough
Put the yeast and sugar in the lukewarm water and set aside to activate.

In the meantime put the flour, salt and extra virgin olive oil in a mixer with a dough hook.

When the yeast mixture is frothy, pour it into the mixer.

Knead for 3 minutes, till the dough looks smooth. It must feel soft and elastic when you touch it. If you do not have a mixer, you can knead all the ingredients by hand for 5 to 10 minutes.

Make a ball with the kneaded dough, dust it with flour and set it aside in a large bowl covered with a dry cloth to rise for at least 2 hours or until it doubles in volume.
Assembling
Put it on an oven tray lined with baking paper and bake in a pre-heated oven at 180°C – 355°F for 15 minutes.

Then remove from the oven and top with the spinach mixture.

Increase the oven temperature to 200°C – 390°F and return the coca to the oven. Cook for another 5 to 10 minutes or until the dough is golden brown and cooked through.

Slice and serve.
Our Culinary Tour de France
While we can't make it to France to cheer the racers on in person, we're cheering them on in spirit by joining together with a group of food bloggers to explore the cuisines of the regions they will be biking through.
Be sure to visit each one to learn more about the regions on the route and to enjoy a taste of the cuisine! Show us how you plan to eat your way though Le Tour de France all month long with the hashtag #TourDeManger!

Related Posts: