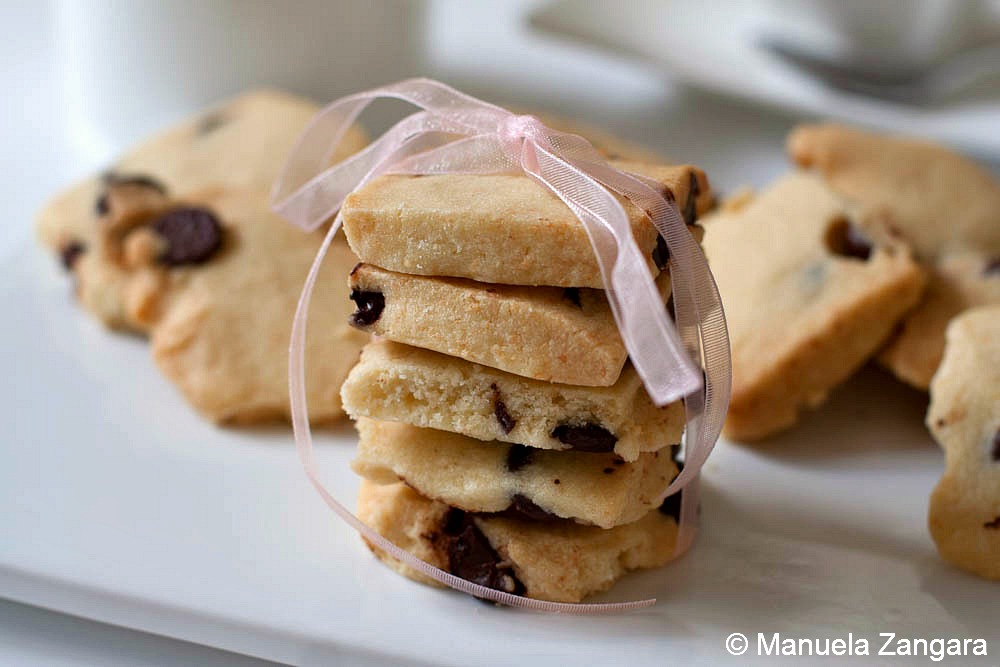 It is time again for the "Secret recipe club" reveal!  I am sure you all know what the club is about, but for the few of you who still don't know about it, here goes a brief explanation.  It is a great concept… each month you are assigned a participating food blogger to make a recipe from and in turn someone else will be assigned your blog.  All you have to do is choose a recipe, make it and blog about it on the specified date.  The only rule is to keep it a secret!  If you are interested in learning more, or want to join the club, please visit the Secret recipe club website.
The blog I got assigned this month is Lisa's Authentic Suburban Gourmet.  Lisa is an amazingly talented foodie!  She lives in the San Francisco Bay Area and this is how she explains why she chose "Authentic Suburban Gourmet" as the name of her blog: "The name Authentic Suburban Gourmet spawned from being myself and expressing my creativity and thoughts (authentic) through using ingredients and resources that are available [al]most everywhere (suburban) and bringing an elegant, sophisticated touch (gourmet)."  Just by reading this I knew I was in for a treat!  And I was!  She has so many delicious recipes and I love her food styling and photography!  Very elegant indeed.  I had trouble choosing only 1 recipe to make… I was really intrigued by her Churros with Lime sugar and Chocolate but then I saw these cookies and I just could not move on!  I love shortbread yet I had never made it before… so, one thing off my "to try" list.  I loved them!  And so did my girls… in fact, they have been asking me to make more (and I will have to oblige!).  Mine did not come out perfectly cut as the dough got stuck to the pan after I chilled it, so I had a hard time pulling it out, but they tasted amazing!  Thank you so much for sharing such a fantastic recipe Lisa!  Please, make sure you drop by the Authentic Suburban Gourmet and check out Lisa's beautiful site!
I also want to thank Angie from Big Bear's Wife who is my group's hostess for all her help!!!
Recipe adapted from Authentic Suburban Gourmet
Ingredients (makes 56 cookies):
220 gms – 8 oz. butter, at room temperature
80 gms – 2/3 cup icing sugar
1 tsp vanilla extract
250 gms – 2 cups flour
¼ tsp salt
40 gms – ½ cup shredded coconut (I used fine desiccated coconut)
110 gms – 4 oz. mini semi-sweet chocolate chips (I used bigger chips, but will use smaller ones next time as they definitely make it easier to cut)
Put the butter and icing sugar in the bowl of a mixer with a paddle attachment and beat them on medium speed for about 3 minutes or until the mixture is very smooth.  Add the vanilla extract.  Then reduce the speed to low and add the salt and flour, mixing only until just incorporated.  Add the coconut and mix for a few seconds.  Don't over mix the dough. Fold in the chocolate chips with a spatula.  Line a 23 x 25 cm (9 x 10 inch) pan with cling wrap and transfer the dough on top of the cling wrap.  Press it with your hands until it is about 5 mm (¼ inch) thick, chill it for 2 hours. NOTE: My dough stuck to the cling wrap (and the cling wrap to the pan)!  So, next time I will use baking paper.
Turn the firm dough on a lightly floured surface and cut the dough into 2.5 cm (1 inch) squares with a sharp knife. Transfer the cookies to a cookie sheet lined with baking paper.  Bake in a preheated fan forced oven at 160°C – 325°F for 18 to 20 minutes.
Rotate the cookie sheets after 9 minutes to ensure even baking.  The cookies should remain pale. Transfer them to a wire rack to cool completely.  Enjoy!

Related Posts: