The first time I ever heard about "fairy bread" I was at a play-date with 2 other mums.  When they explained to me what it was I found it hard to believe that someone could really go crazy for something like "that".  But let me tell you that I completely changed my mind the first time I tasted some!  It is so yummy!  And kids love it… it is so colourful and festive that it really cannot be left out of a kid's party or get together.  I made this for my 24×24 event "Come have some Aussie tucker, mate!" and my kids devoured them: I am quite sure it was the dish they liked the most in the whole meal!  Make some to have with a cup of tea and make the child in you happy!
Ingredients:
White sandwich bread
Butter, softened
Hundreds and Thousands
Cut the white sandwich bread into triangles.  Spread some softened butter on the bread slices.  Sprinkle with hundreds and thousands…
… and serve.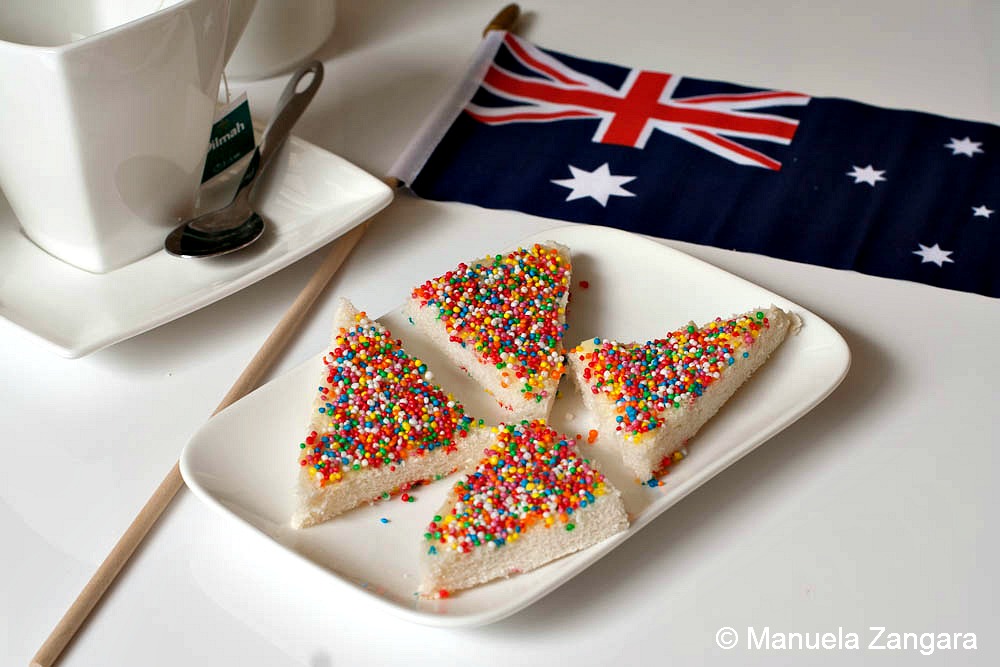 Related Posts: