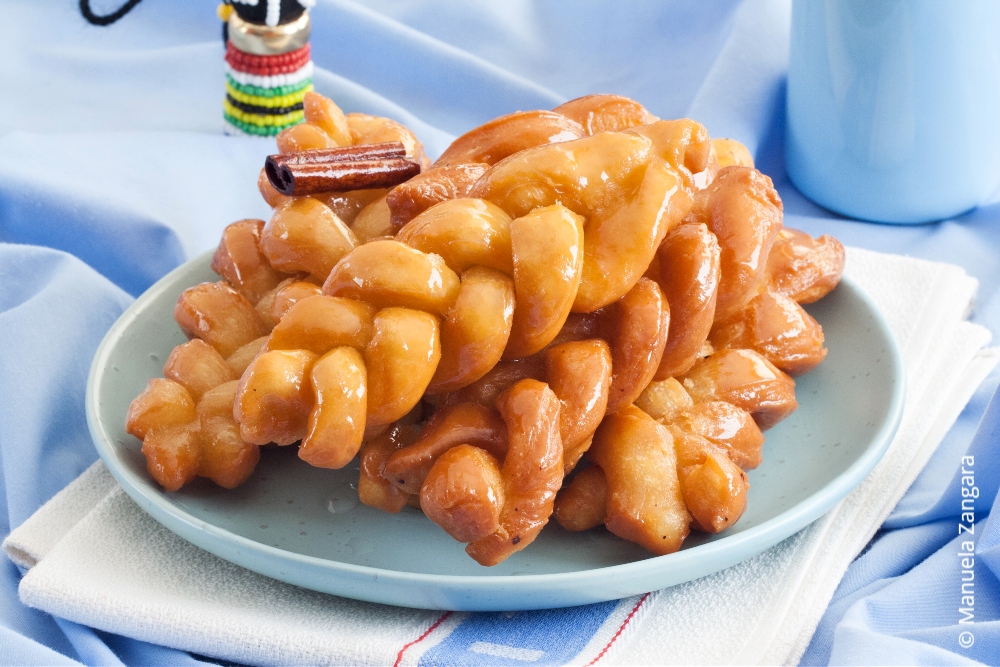 During our recent trip to South Africa, we discovered a delicious sweet treat: Koeksisters. Today I am very happy to be able to share this recipe with all of you.
But what are the Koeksisters? It is a traditional Afrikaner confectionery made of fried dough dipped in sugar syrup, typical of South Africa.
Koeksisters are prepared by deep frying plaited dough strips in hot oil and then dipping the hot fried dough into ice-cold sugar syrup. They have a golden crunchy crust and liquid syrup centre. They are very sticky and sweet and taste a bit like honey.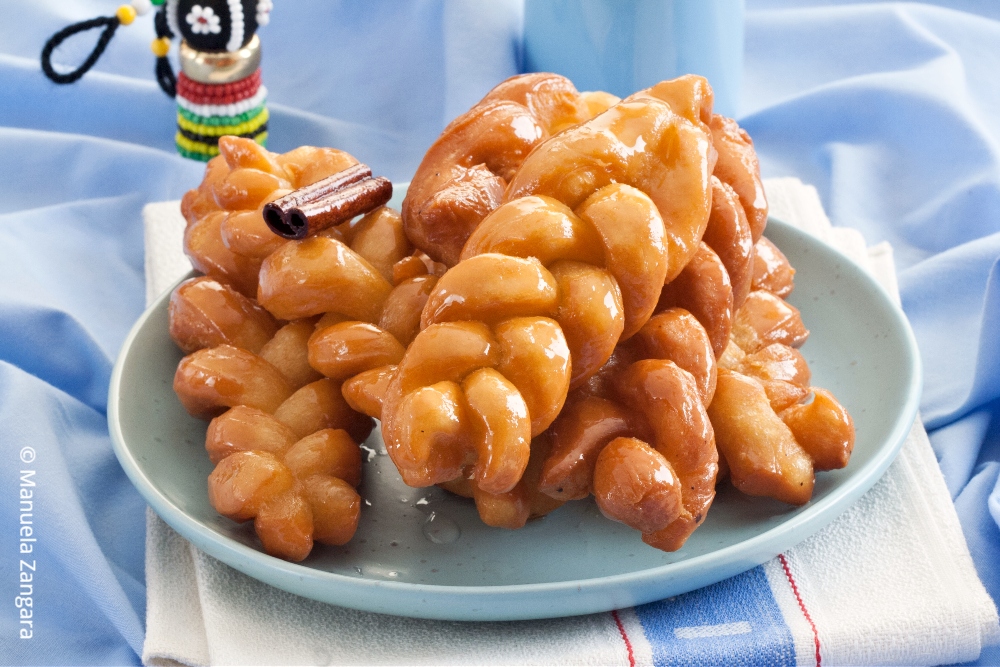 The term koeksisters, literally translated as "cake sizzler" and pronounced "cook-sister", comes from the Dutch koek (cake) and sissen (sizzle). This is a clear reference to the sizzling sound they make when being deep-fried.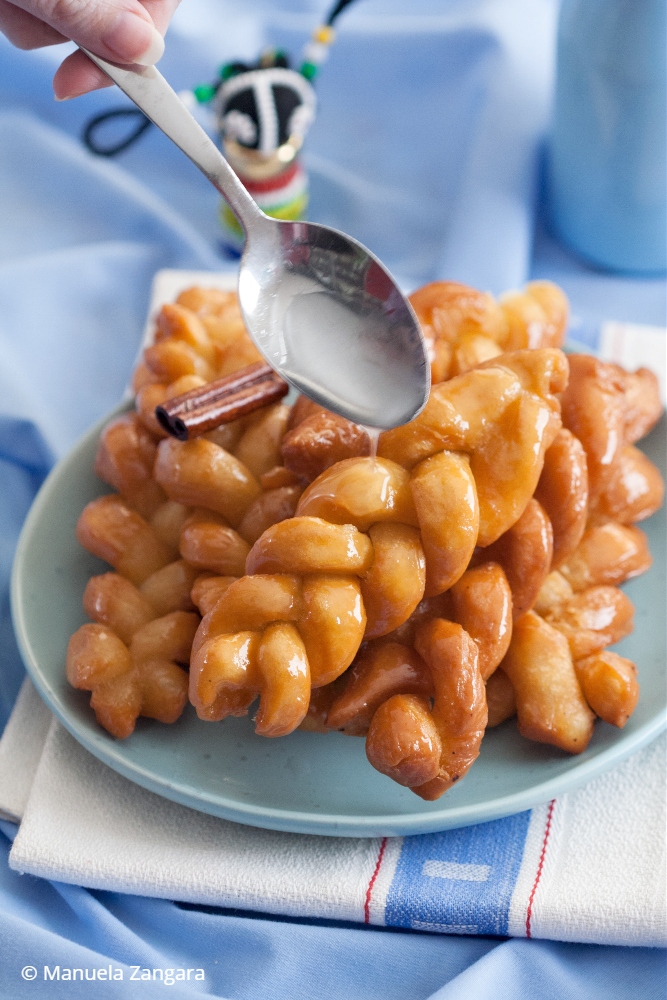 We first had them at Tambuti Lodge in Pilanesberg and we immediately fell in love with them. We had quite a lot of delicious food at the lodge, however, these were absolutely memorable, so much so that I made them as soon as we got back home. Needless to say, they were a huge hit and my family loved them!
I also love how easy they are to make and the fact that you do not require any hard-to-find ingredients. In fact, I am ready to bet you already have all the ingredients you need at home. So, you have no excuse! Hurry and get cooking. You can thank me later!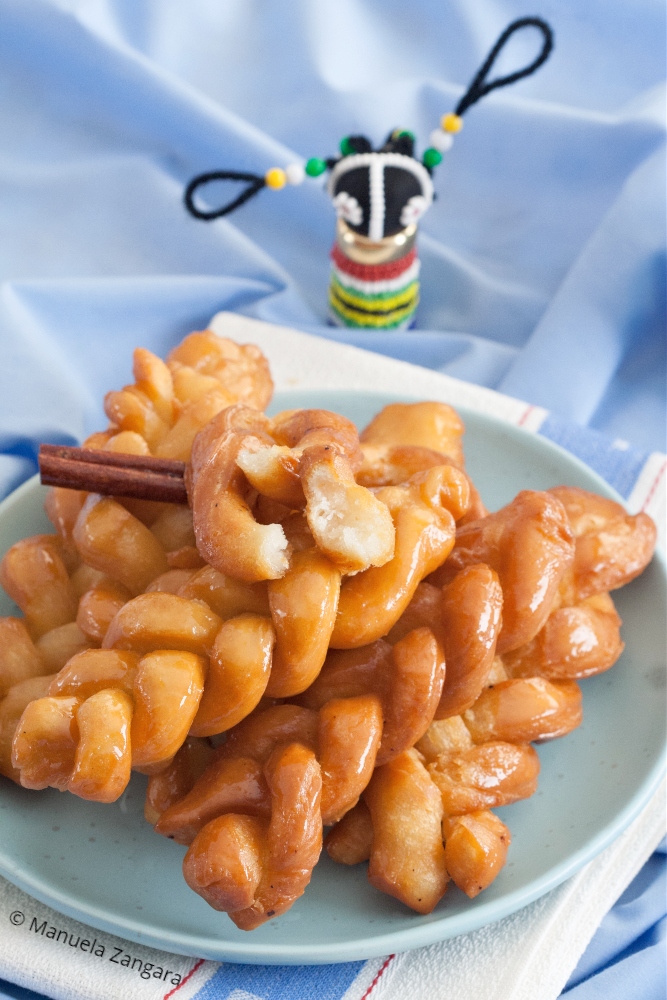 Enjoy and don't forget to check out my video recipe and to leave a comment in the section below to let me know how you like it!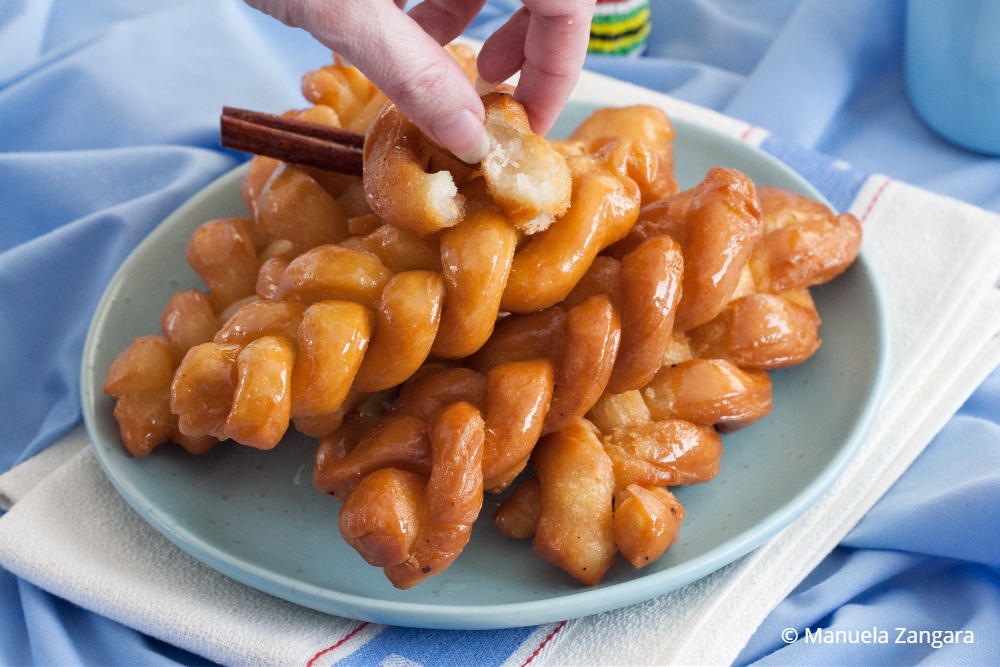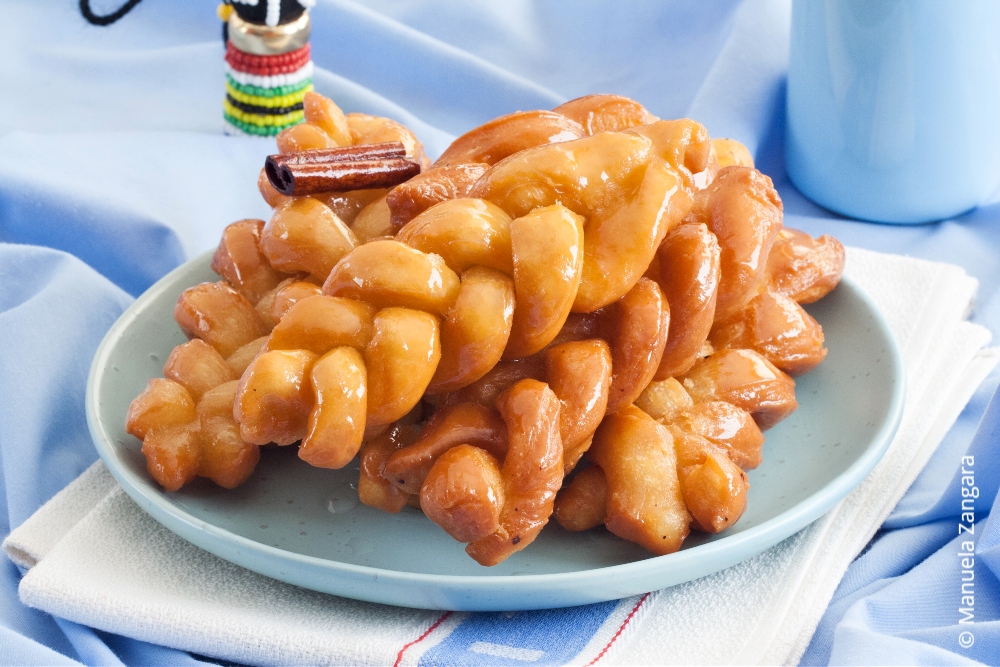 Koeksisters
Koeksisters – a traditional Afrikaner confectionery made of fried dough infused in syrup, typical of South Africa.
Total Time
1
day
45
minutes
Ingredients
Syrup
800

ml

– 3 1/3 cups water

1 ½

kg

– 7 ½ cups sugar

3 ½

tsp

cream of tartar

40

ml

– 2 ¾ tbsp lemon juice

1

cinnamon stick
Dough
500

gms

– 4 cups cake flour

25

gms

– 1 ¾ tbsp baking powder

20

gms

– 1 ½ tbsp margarine

½

large egg

lightly beaten

245

ml

– 1 cup water
Frying
Sunflower oil for deep-frying
Instructions
Syrup
Put the water, sugar, and cream of tartar in a saucepan and bring to the boil.

Once the syrup starts to boil, add the lemon juice and continue to simmer for 10 minutes.

Cool the syrup to room temperature. Pour half of the syrup into a bowl and keep over ice to cool rapidly. Put the remaining syrup in the fridge to cool.
Dough
Sift the flour and baking powder together in a bowl and keep aside.

In the bowl of an electric mixer fitted with the paddle attachment, put the sifted flour mix, margarine, beaten ½ egg, and water.

Knead thoroughly until a smooth dough has formed.

Cover with clingfilm and leave to rest for at least 15 minutes or up to 5 hours.
Frying
Using an oiled rolling pin, roll out the dough on an oiled surface to a thickness of 5 mm – ¼ inches.

Cut the dough into rectangles of 6 x 15 cm (2 1/3 x 6 inches). Cut each rectangle lengthways into 3 strips, leaving one side uncut. Plait the 3 strips and press the cut ends together firmly.

Heat the oil to 160°C – 320°F. Fry in batches in the hot oil for 6–7 minutes, or until dark golden brown. Drain them for a few seconds on paper towels. Keep the rest of the koeksisters covered to prevent them from drying out.

Dip the koeksisters into the ice-cold syrup while they are still hot. Remove from the syrup and place on a wire rack. The syrup will gradually become hot, so when you have done about half of the koeksisters take the remaining syrup from the fridge and use this for the balance.
Recipe Notes
The colder the syrup the better! Make it the day before and place it in the fridge to ensure it is ice cold.
You will get more syrup than needed, you can keep it in the fridge for more Koeksisters.
Don't forget to pin this post!

Related Posts: