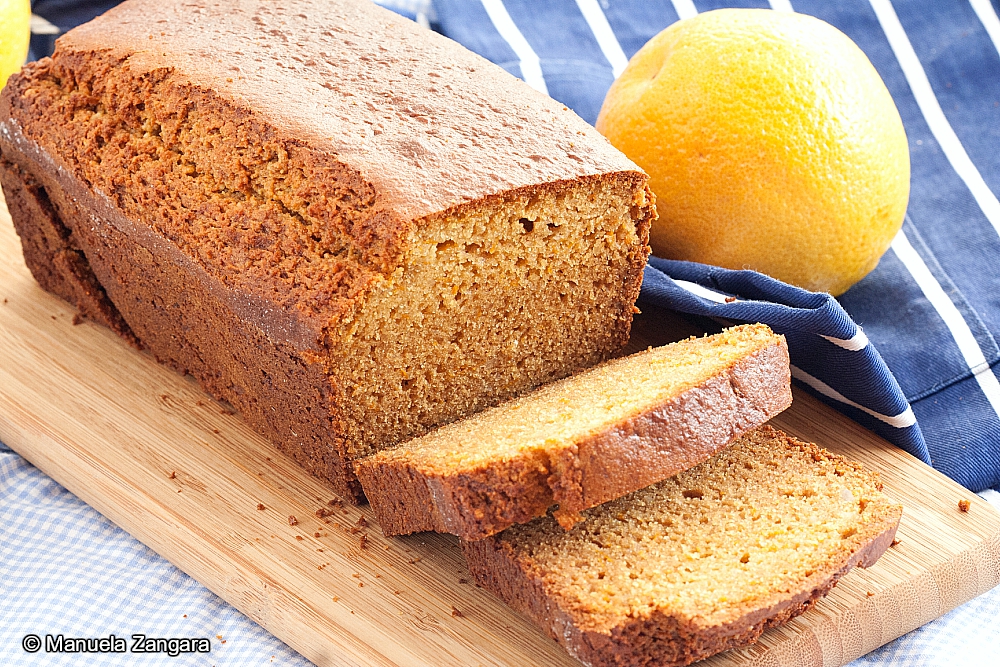 I love to have something sweet with my afternoon tea. I discovered this Low Fodmap Orange Quinoa Loaf a couple of months ago, and I liked it so much, that I made it many times ever since.
I always have a few slices in my freezer, just as a back-up in the event that I run out of suitable snacks. In fact, this Low Fodmap Orange Quinoa Loaf freezes extremely well, and I find that's a huge plus.
The original recipe called for almond meal only, but to make it even less "dangerous" for the sensitive tummies, I swapped half the almond meal for the same amount of ground macadamia nuts. If you are lucky enough to find ready-made macadamia meal in your supermarket, go for it. I can't find anywhere I live, so I simply make my own by blitzing the macadamia nuts in a food processor until ground.
Quinoa flour was another great find. I had never used it before, and I really like the extra nutty taste it gives to this sweet bread. I also love the addition of grated Japanese pumpkin, as it helps the cake remain soft and moist. Ginger and orange are a match made in heaven, so you can imagine how good this treat is. It is an absolute must try!
Enjoy and don't forget to check out my video recipe and to leave a comment to let me know how you like it!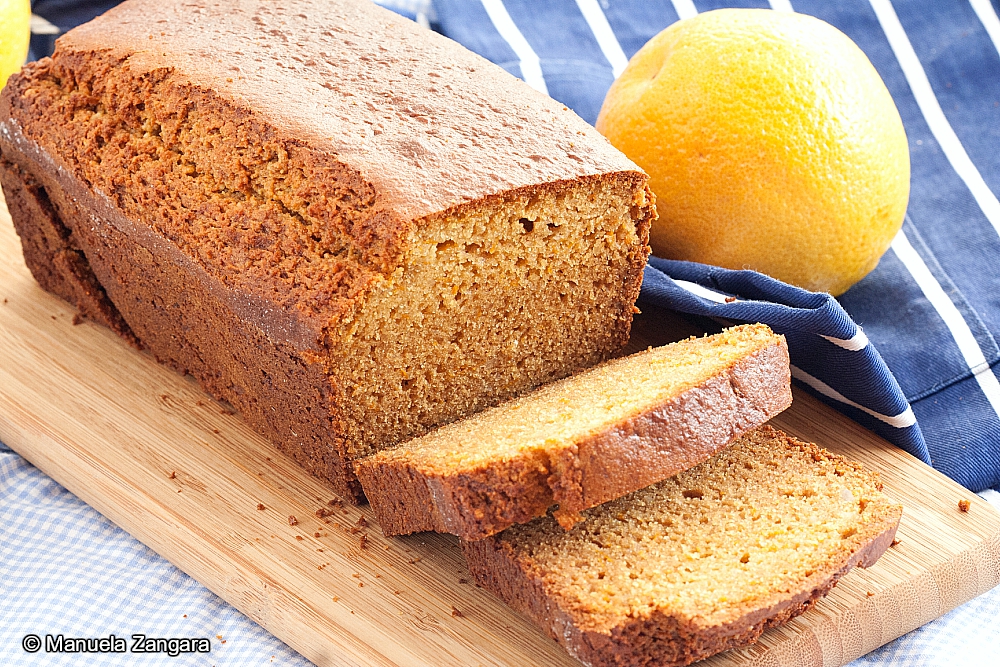 Low Fodmap Orange Quinoa Loaf
Low Fodmap Orange Quinoa Loaf – a moist, soft, spiced sweet bread that is perfect for your afternoon tea or breakfast. It is also gluten-free, lactose-free, and low fodmap.
Ingredients
185

gms

– 1 ½ cup quinoa flour

75

gms

– ¾ cup almond meal

75

gms

– ¾ cup macadamia nuts

ground

75

gms

– 1/3 cup caster sugar

1 ½

tsp

soda bicarbonate

½

tsp

salt

1

tsp

ginger

ground

2

eggs

180

gms

– ¾ cup lactose-free yogurt

½

cup

Japanese pumpkin

grated

55

gms

– ¼ cup vegetable oil

85

gms

– ¼ cup rice malt syrup

1

tbsp

orange zest

grated

1

tbsp

fresh orange juice
Instructions
In a big bowl, mix together the quinoa flour, almond meal, ground macadamia nuts, caster sugar, soda bicarbonate, salt, and ground ginger.

In another bowl, whisk together the eggs, lactose-free yogurt, vegetable oil, rice malt syrup, orange zest, and orange juice.

Fold in the grated Japanese pumpkin.

Put the batter into a greased and lightly floured 8x24cm (3x9.5 inch) loaf pan.

Bake at 180°C – 355°F for 45 minutes or until a skewer inserted in the centre comes out clean. Remove from the oven. Set aside for 10 minutes before turning onto a wire rack to cool.

Slice and serve.

Related Posts: