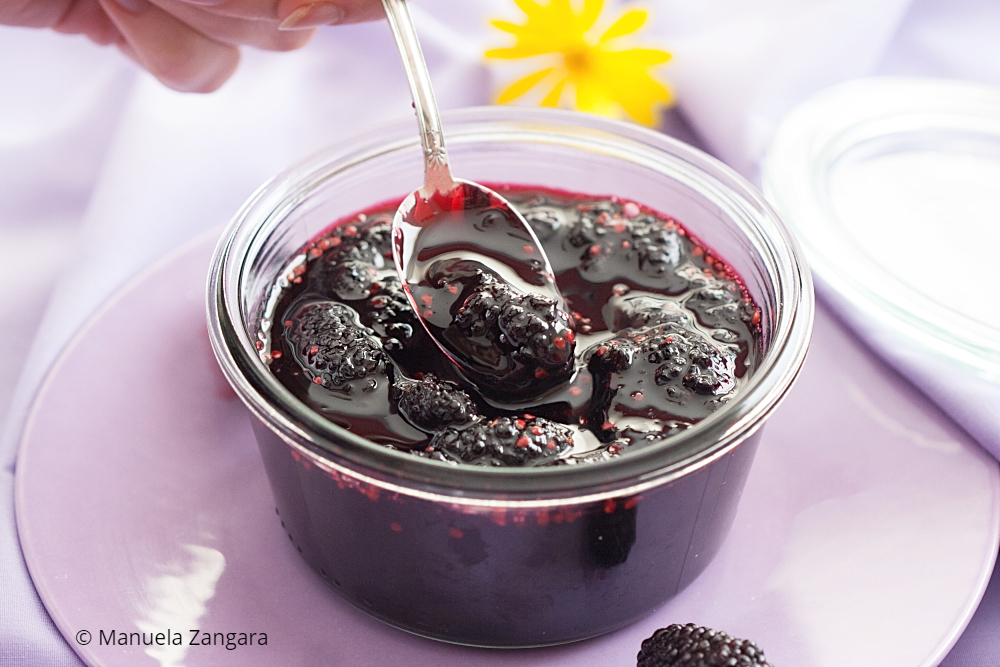 Is there anything better than home-made jam on toast to start your day? This Mulberry Jam will definitely sweeten up your mornings.
My parents have a mulberry tree that makes so many mulberries that they even fall on the ground! So, when the season comes, we usually make jam with them.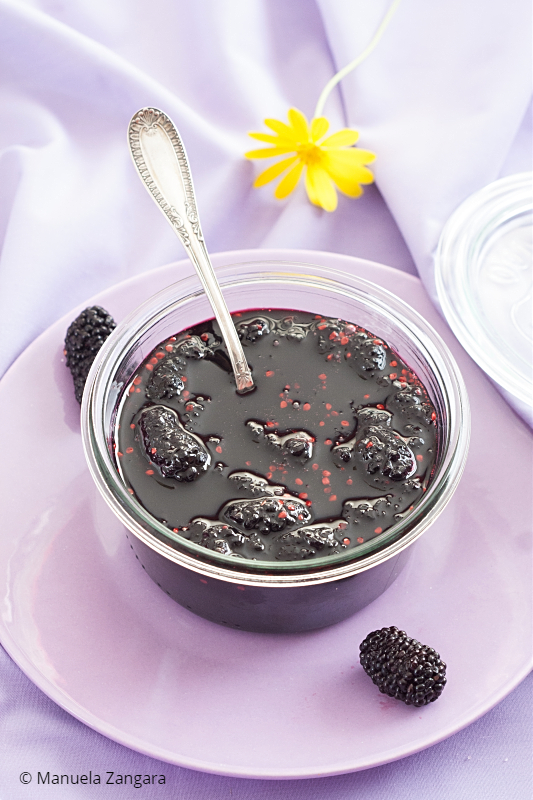 If you like berries of any kind, you will love this jam! It's packed full of flavour, sweet and slightly tangy. It will make your mouth water!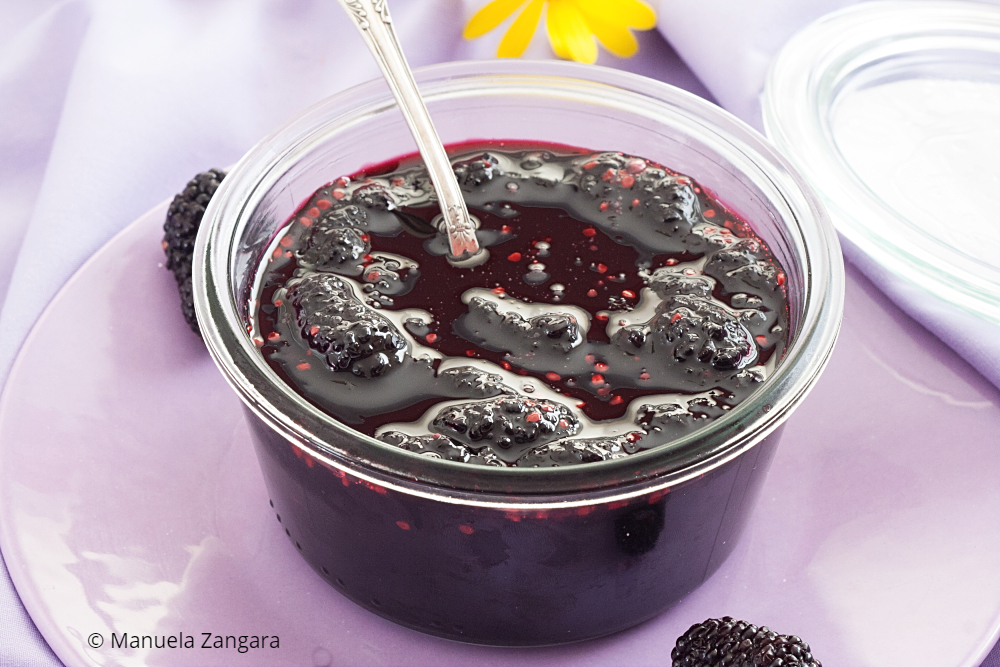 Making Mulberry Jam at home is really easy and I will show you how to make it. Follow the steps below for the perfect jam.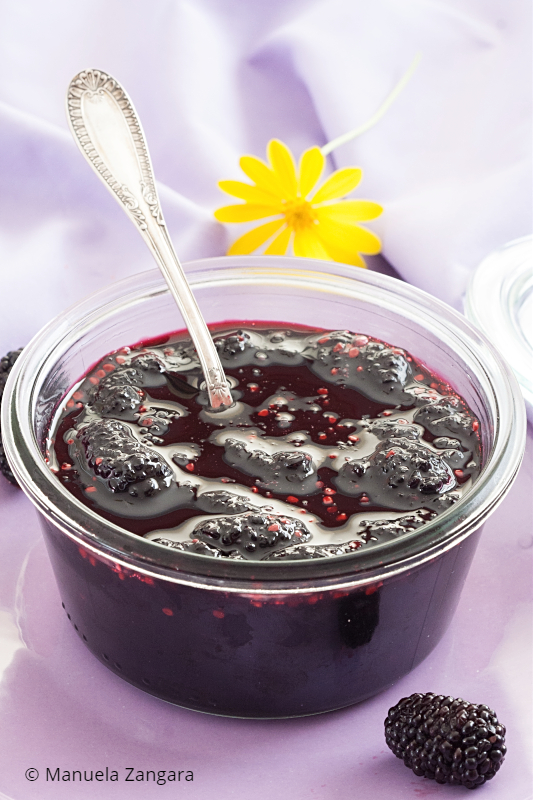 Enjoy and don't forget to check out my video recipe and to leave a comment in the section below to let me know how you like it!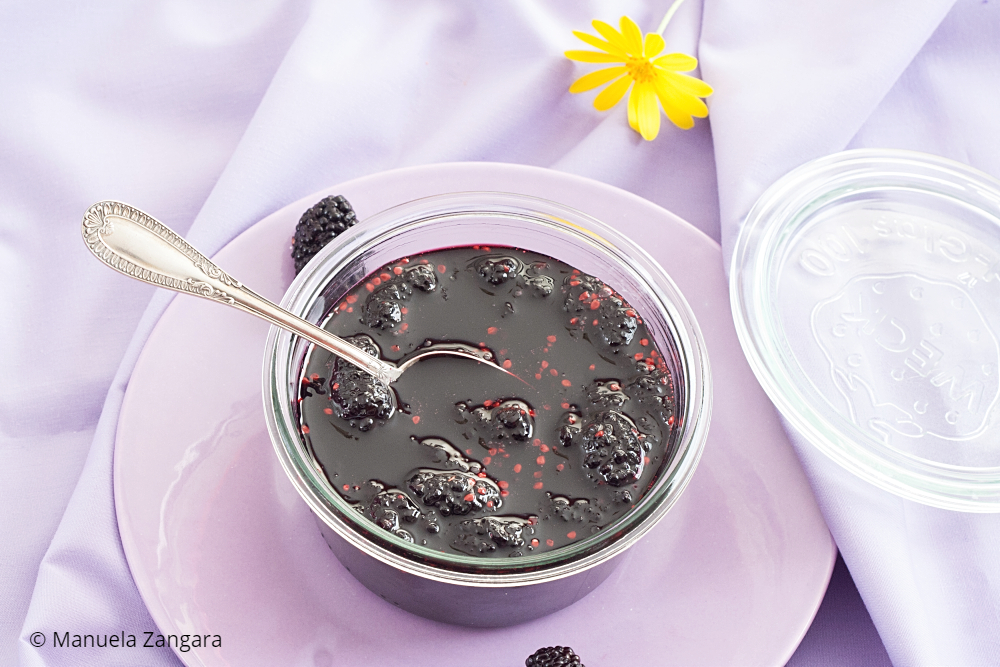 Also, if you like jams, you may want to check out my home-made jam collection here.
I have so many, from classics like Cherry Jam, Peach Jam, Fig Jam, Strawberry Jam; to more exotic ones like Papaya Jam, Pineapple Jam, Kumquat Jam, Mango Jam, Pineapple and Passion fruit Jam, Banana and Basil Jam, and even Pumpkin Jam, yes you read that right! Sounds interesting, right?
Make sure to check them out!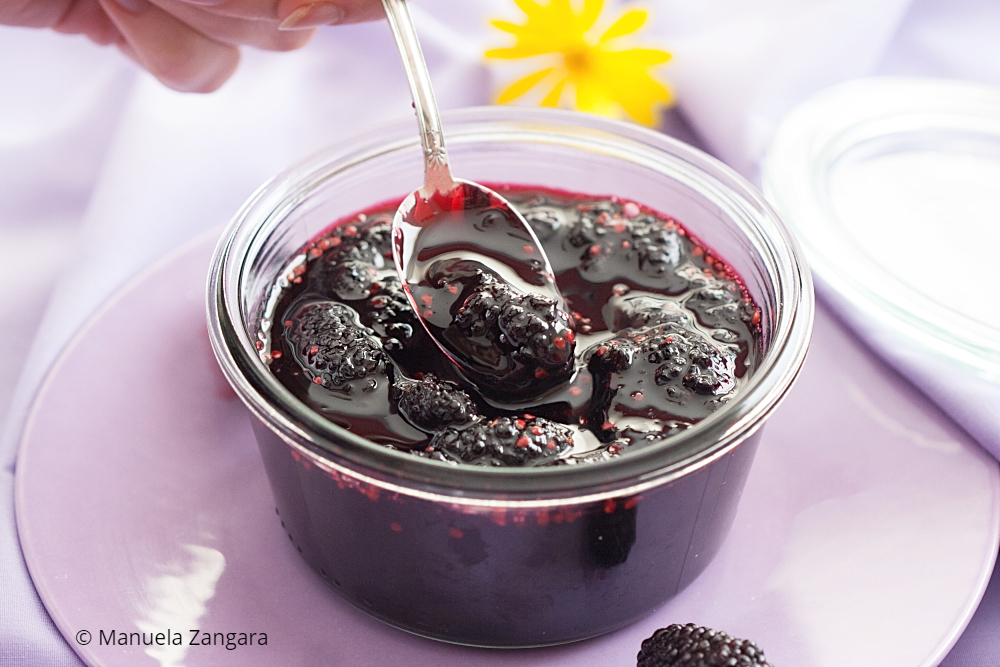 Mulberry Jam
Mulberry Jam – the perfect way to use up fresh mulberries. It will sweeten up your mornings.
Ingredients
350

gms

– 2 ½ cups mulberries

cleaned

300

– 1 ½ cups sugar

½

tbsp

lemon juice
Instructions
Mix the mulberries, lemon juice, and sugar in a pot.

Cook, stirring, for about 20 to 30 minutes or until thick.

While the jam is cooking, put a small plate in the freezer.

After 20 minutes, when the jam appears like it is beginning to gel, put the fire off.

Put a small amount of jam on the frozen plate and return it to the freezer for a few minutes. If it wrinkles when you nudge it, it's ready. If not, cook it some more and test it again until it's ready.

Store the jam in sterilised jars.
Recipe Notes
If you prefer, you can blend the jam with a hand blender before storing it in the sterilised jars.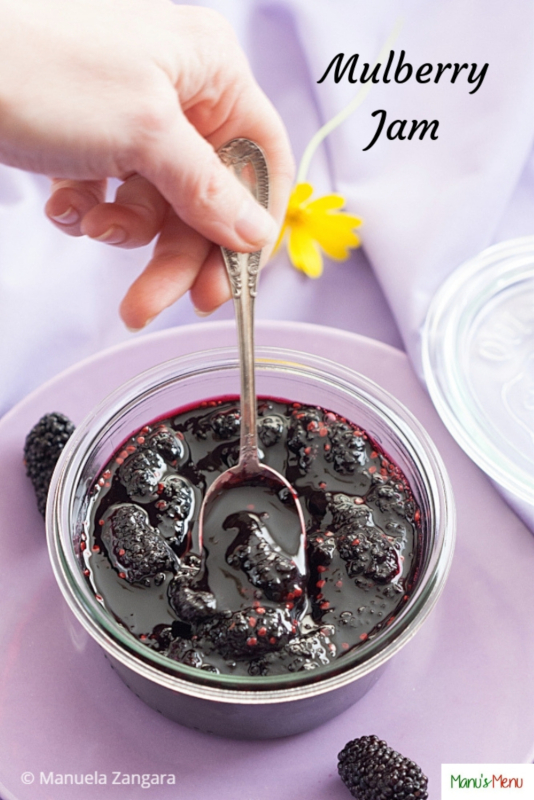 Related Posts: