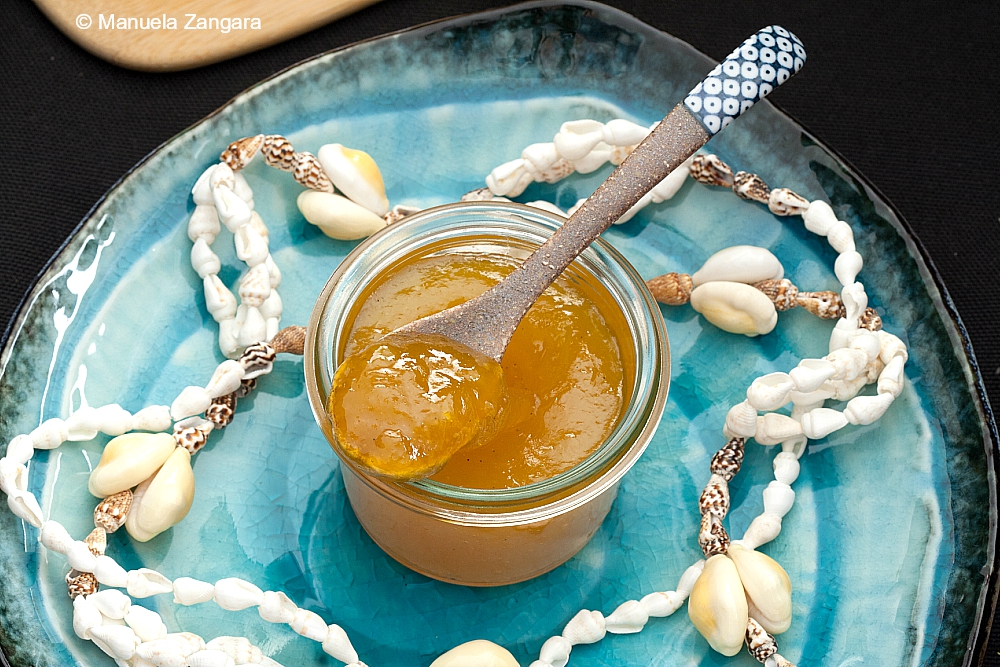 During our recent stay in the islands of Tahiti, we have had plenty of delicious locally made jam. The main flavours were pineapple (always a favourite of mine), guava, some of kind of citrus like lime or grapefruit, and mango. Well, we even had an amazing coconut jam that I will have to try and make at home, but that's a story for another time. Today's Tahitian Mango Jam has all the flavours of Tahiti packed in a spoonful. It is very easy to make and you can enjoy it for breakfast on toast, for tea on scones, and even as a tart filling! Enjoy!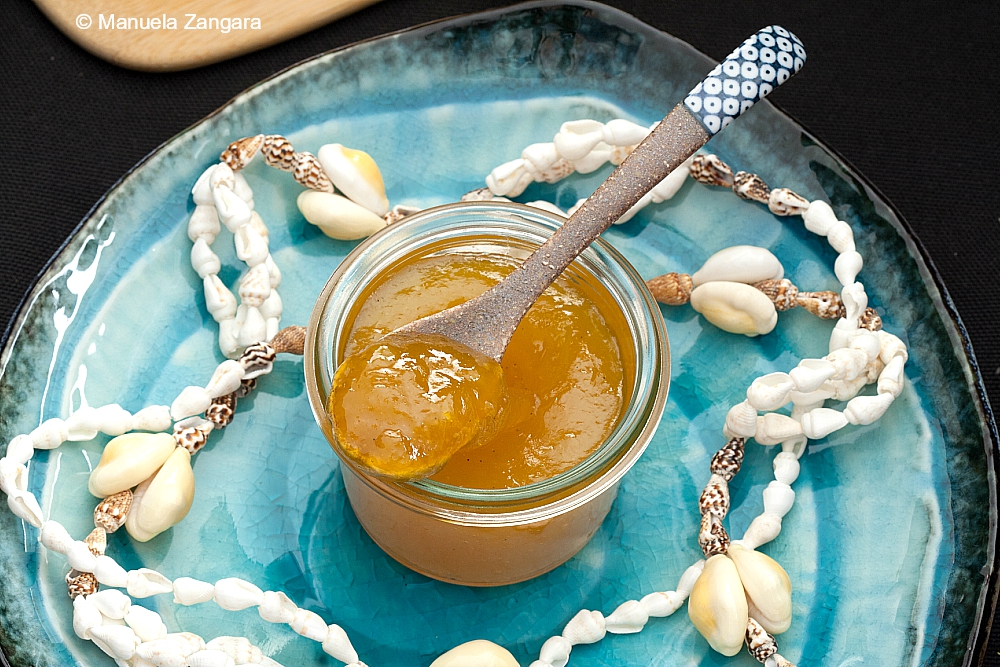 Tahitian Mango Jam
Tahitian Mango Jam – the perfect way to use up ripe mangoes. Sweet, tropical and delicious with just a hint of vanilla.
Ingredients
650

gms

– 23 oz.

about 2 mangoes (weighed with the seed)

400

gms

– 2 cups granulated sugar

1

tsp

vanilla extract

Juice of ½ a lime

or lemon
Instructions
Cube the mangoes and put it, together with the seeds, in a bowl.

Add the sugar and lime juice. Mix and refrigerate for 3 hours.

Then, cook, stirring, for about 20 to 30 minutes or until thick.

After 15 minutes, add the vanilla extract.

While the jam is cooking, put a small plate in the freezer.

After 20 minutes, when the jam appears like it is beginning to gel, put the fire off.

Put a small amount of jam on the frozen plate and return it to the freezer for a few minutes. If it wrinkles when you nudge it, it's ready. If not, cook it some more and test it again until it's ready.

Blend the jam with a hand blender and store it in sterilised jars.

Related Posts: