During our latest trip to Japan, we also visited the southern island of Kyushu and we stayed 2 nights in Beppu, one of Japan's most famous hot spring town.


We spent 1 day in the city of Beppu, while the second day we decided to rent a car and explore the surrounding areas.
This was the first time we rented and drove a car in Japan, as we usually prefer public transport. However, this part of Kyushu is not very easy to explore by bus and train and having only 1 day, a car was our only option.
We chose to visit the Kunisaki Peninsula and the beautiful historic town of Kitsuki (today's post). However, if you have the time, do go see the Stone Buddhas in Usuki as well.
SIGHTSEEING
The town of Kitsuki is located on the southern side of the Kunisaki Peninsula, close to the coast facing the Seto Inland Sea. The town is famous for its beautiful castle and its two well-maintained samurai districts.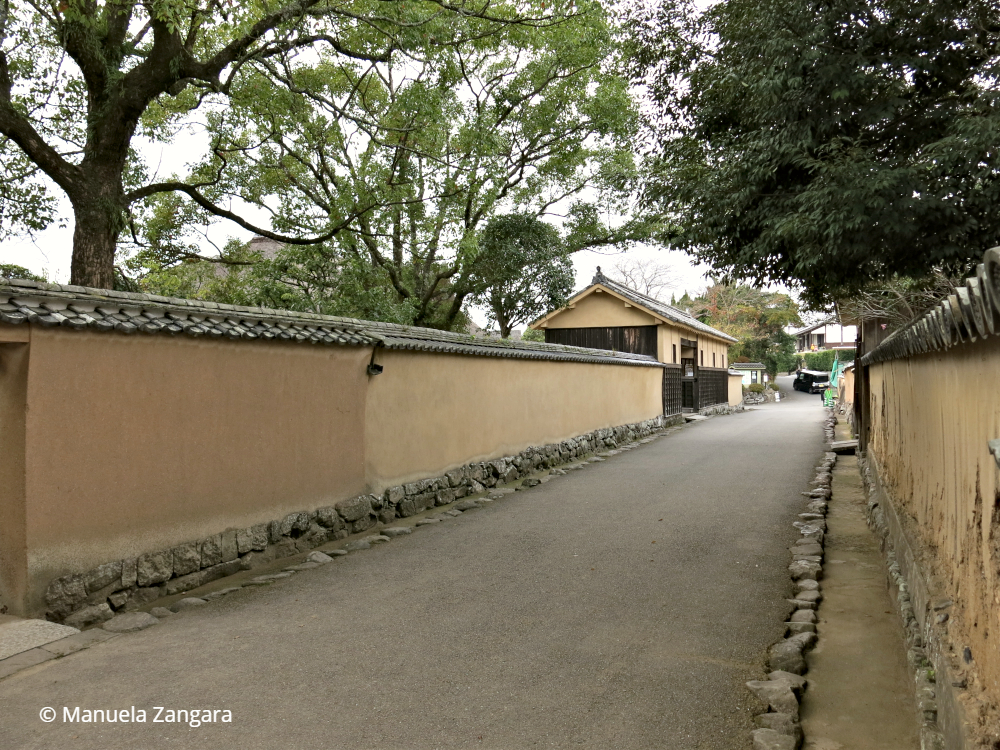 Successful efforts have been made to keep these historic districts free of distractions such as power lines and unsightly signs, thus preserving their authentic atmosphere. The beautiful town features multiple photogenic slopes and samurai residences that are open to the public.
We absolutely ADORED it. It felt a little like being back in Kanazawa, however, there were very few tourists and we had the whole area to ourselves! It really can't get any better than that. Walking around the samurai districts, it was so quiet, you could easily imagine the area at the time of the samurai!
The locals are also extra nice and very happy to see some foreign visitors!
I really liked Kitsuki… look at the cute scarecrow!!!
At Warakuan, near the Historical Museum, visitors can rent kimonos and stroll the quaint town, taking pictures. If you don't want to do that in Kyoto (everyone else is doing that!), you can beat the crowds and do it here.
Kitsuki Castle
Originally built in 1394, Kitsuki Castle was lost during the Meiji Period (1868-1912). The present three-tiered main keep was reconstructed in 1970. It is said to be the smallest castle in Japan.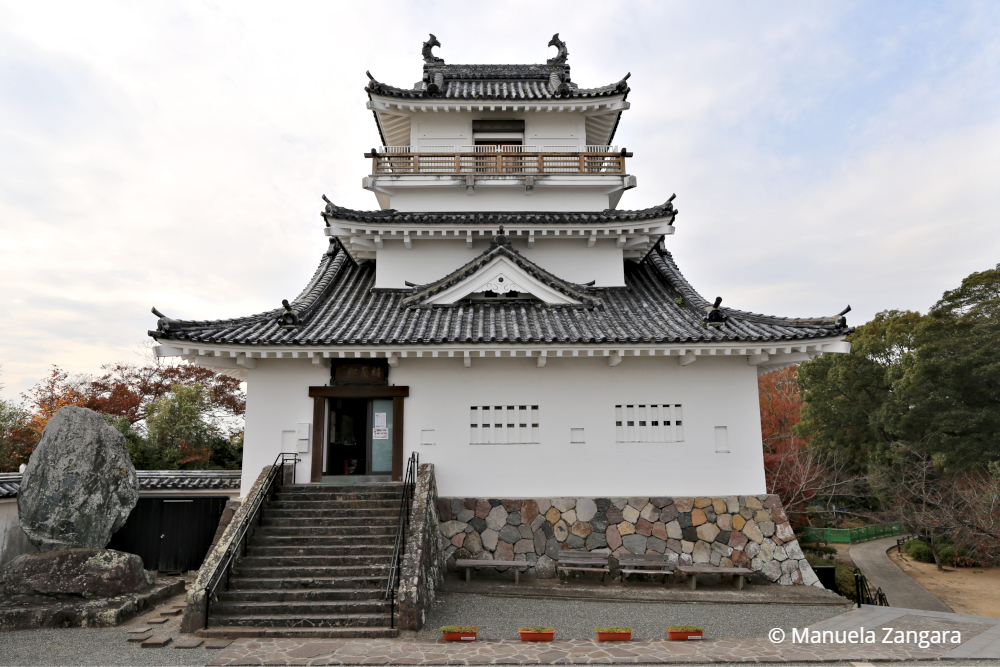 Standing on top of a plateau by the sea, it offers nice views overlooking the Seto Inland Sea.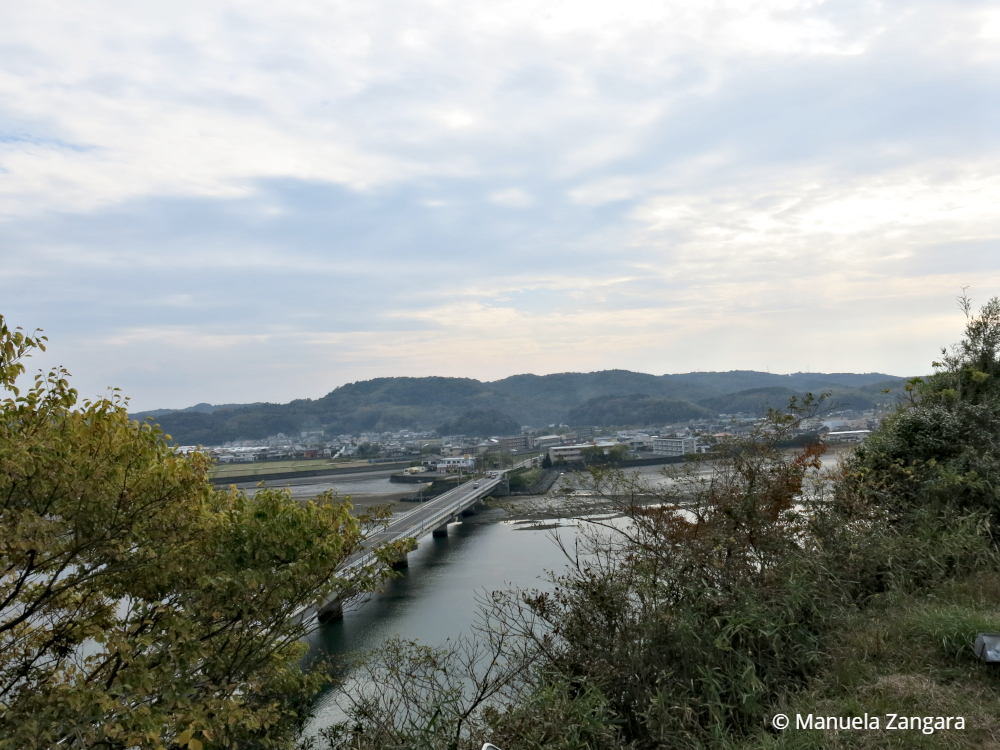 Within the keep is a small museum, exhibiting items related to Kitsuki, such as the belongings of past feudal lords.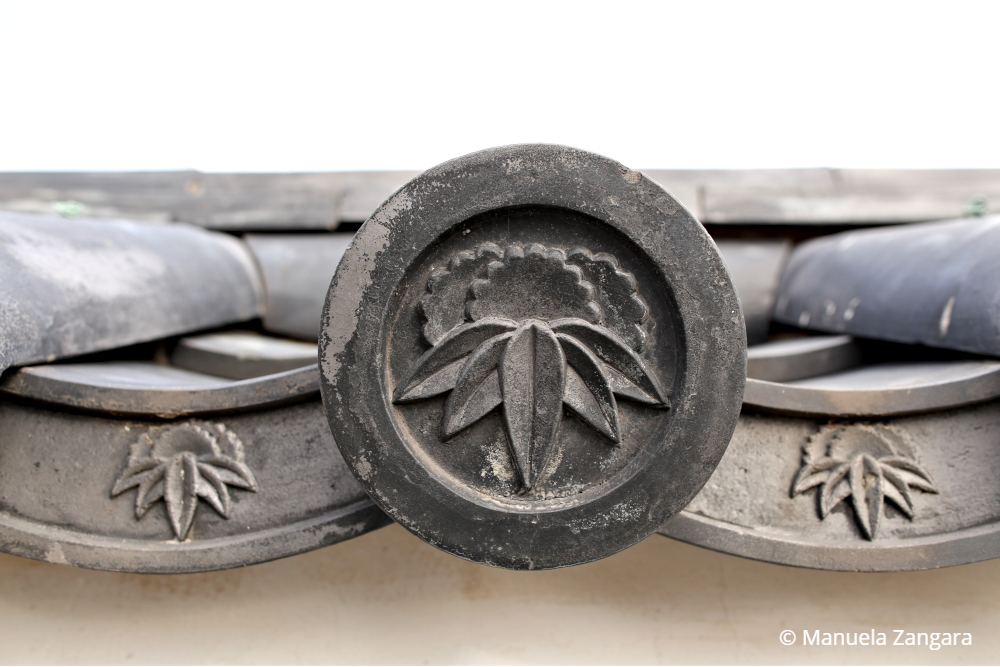 Nearby, there are lots of interesting archaeological excavations.
Slopes
Suyanosaka Slope is near the Ohara Residence.
Shioyanosaka Slope is opposite Suyanosaka Slope.
These 2 slopes connect the Northern and the Southern Samurai Districts.
Northern Samurai District
Ohara Residence
Members of the Ohara family were once the chief retainers of the local feudal lords. Their former residence is often considered the finest surviving samurai dwelling in Kitsuki, as its earthen walls, wooden facade and straw thatched roof combine to produce a very authentic image.
Visitors are able to see various tatami mat and wooden floored rooms. There are musical instruments and weapons from the samurai era.
There is even a full kitchen with utensils (and a toilet!!)!
The garden which surrounds the house is also beautiful.
Nomi Residence
This former samurai residence was recently restored to its original appearance. Unlike the other residences, it can be entered for free. In addition, it features a nice small cafe where various beverages and snacks are served.
Isoya Residence
This former samurai residence was at one time used as a resting place for the local feudal lord. Today, the residence houses a small art museum and displays scrolls of ink paintings and other works.
Sano Residence
Since the early Edo Period, members of the Sano family have been medical practitioners. Constructed in the 1700s, the Sano Residence is believed to be the oldest wooden townhouse in Kitsuki. Visitors can see the medical tools used in the past.
Southern Samurai District
Historical Museum
The Kitsuki Castle Town Historical Museum is a modest museum exhibiting a range of cultural artifacts and items preserved from the past.
Hitotsumatsu Residence
This majestic residence was once the home of an important politician. It was completed relatively recently in 1929 and incorporates many architectural elements of both the Showa and Edo Periods. Visitors can view its wide tatami mat rooms and exhibits, such as antiques and drawings. Views of Kitsuki Castle and the sea can also be enjoyed.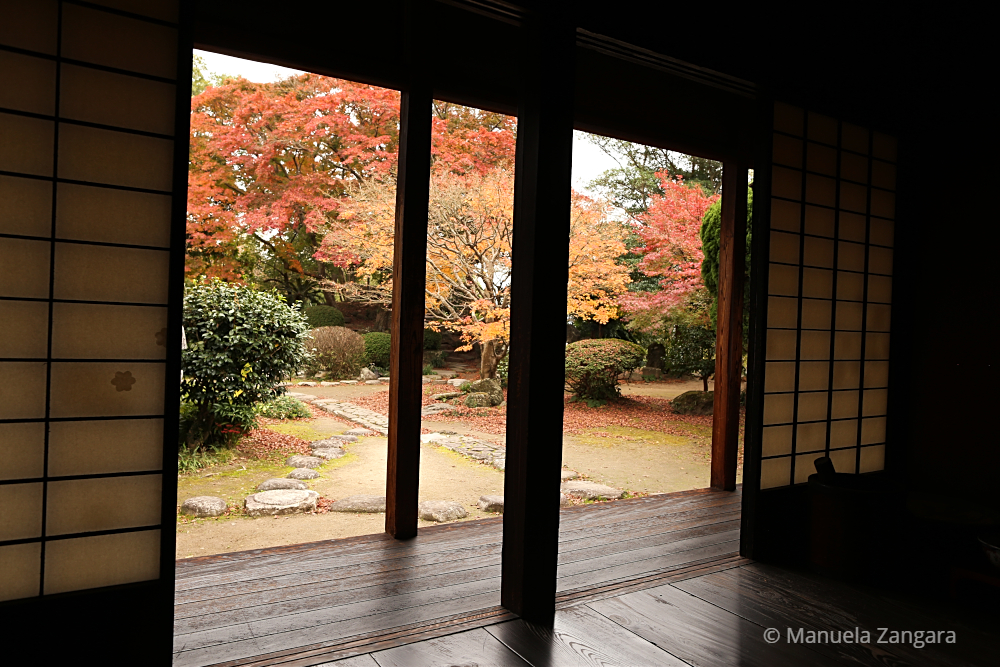 ACCOMMODATION
We stayed and ate in Beppu's Suginoi Hotel, so please refer to my Beppu – Japan Guide to read more about this.
HOW TO GET AROUND THE KUNISAKI PENINSULA AND KITSUKI
It is very difficult to get to the main attractions of the Kunisaki Peninsula by public transport because not only do buses run infrequently, but transfers are needed, and there is rarely a suitable connection. The most convenient method to get around is a rental car. Rental car outlets can be found at Oita Airport, in Usa, and Beppu.
We rented a car from Orix, near Beppu JR station and we were really happy with them. We booked online and picked it up on the day without issues.
Note that to drive in Japan you need an International Driving Permit (IDP) issued under the 1949 Geneva Convention in the proper format. Make sure to get the correct one!
RESOURCES ON MSM
RECIPES:
TRAVEL IN JAPAN:
Nara & Fushimi Inari guide – Japan
Haru Cooking Class Kyoto – Japan Guide
Nagashima and Nabana no Sato – Japan Guide
Jigokudani Monkey Park Guide – Japan
Miyajima Autumn 2018 – Japan Guide
Kunisaki Peninsula – Japan Guide
Don't forget to pin this post!
HOW TO GET TO BEPPU FROM TOKYO
By train
Take the Tokaido/Sanyo Shinkansen from Tokyo (via Shin-Osaka) to Kokura Station and transfer to the Sonic limited express train for Beppu. The entire one-way trip takes about 6 or 7 hours.
By air
JAL, ANA, Solaseed and Jetstar Japan operate frequent flights between Tokyo (mostly Haneda Airport, except Jetstar which uses Narita Airport) and Oita Airport near Beppu. Flight duration is 90 minutes.
The one-way bus journey between Oita Airport and Beppu takes 40 minutes and costs 1500 yen. All buses stop at Beppu Kitahama, and a few buses also serve JR Beppu Station. Several rental car companies have an outlet at Oita Airport.
MAP

Related Posts: