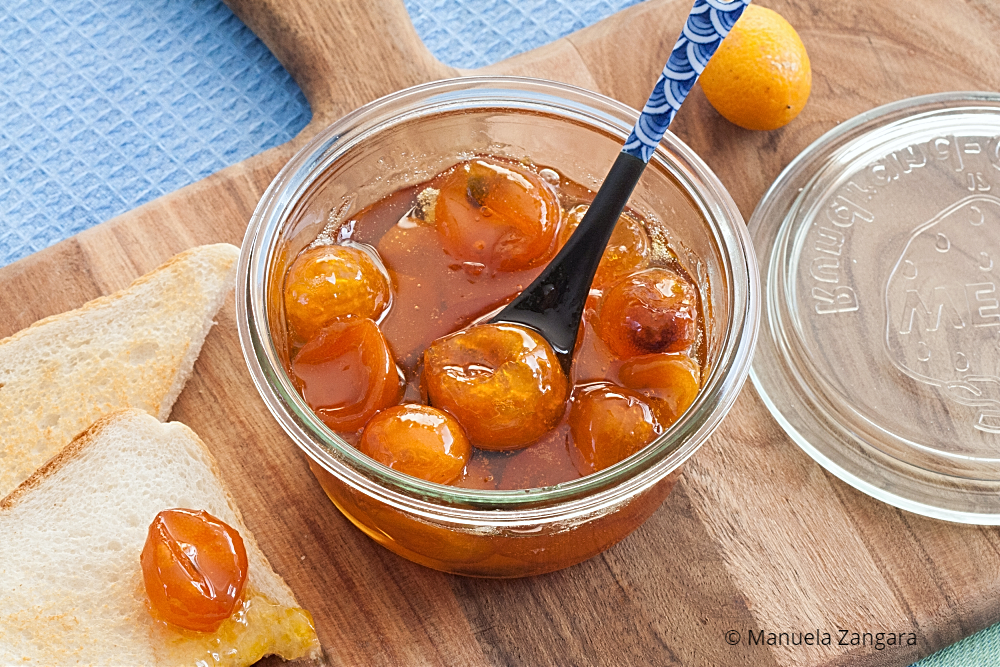 After sharing with you the recipe for the perfect White Sandwich Bread, I am back with a homemade Jam recipe that would go really well with that bread, especially if toasted: Kumquat Jam.
I really like the taste of kumquat and citrus jams are among my favourite. Besides, this jam is also naturally low fodmap, which is a plus for me, so the whole family can enjoy it without tummy issues.
This is not your traditional jam, with minced, almost melted fruits. It's got big chunky pieces of almost caramelised kumquats in it, which is exactly why I like it so much. You see, as a child, I was not a huge jam fan. On the contrary, I did not care for it at all. Then, when I was about 10, I went to France with my family and some friends and we stayed a few days in a countryside Bed & Breakfast in Normandy. The owner of the farm would make the best jam I have ever eaten up until today, and my favourite one was the strawberry jam because it had huge pieces of strawberries in it. From that day, I have to have chunky jams… just like this Kumquat Jam.
Have it on toast for breakfast, use it to fill tarts and pastries or serve it on the side of a cheese platter instead of the more traditional fig jam or onion jam. You won't be disappointed! '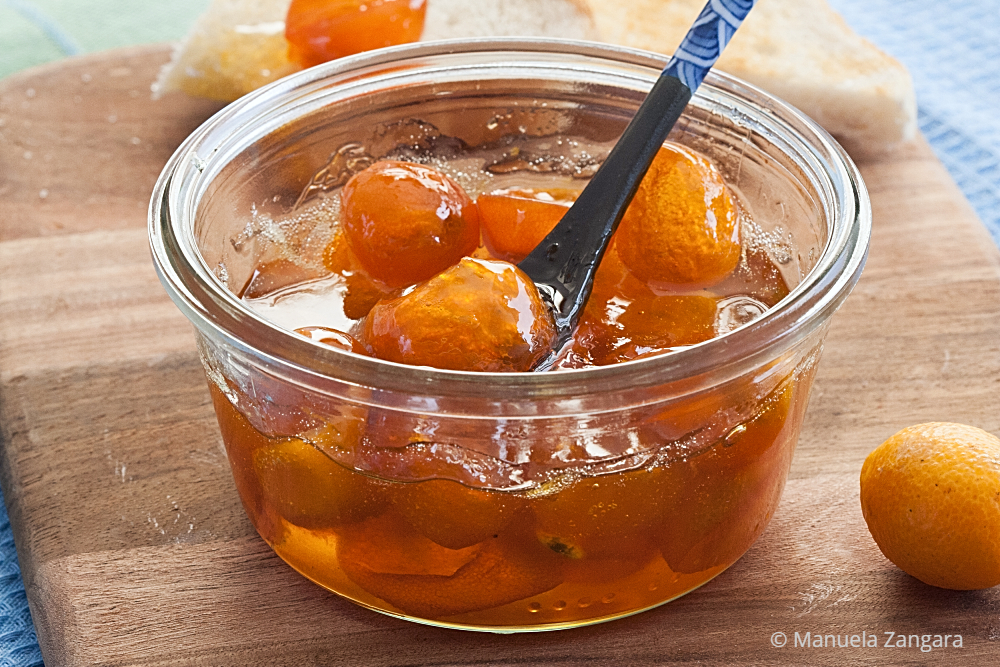 So, tell me, do you prefer your jam chunky or smooth? Enjoy and don't forget to check out my video recipe and to leave a comment to let me know how you like it!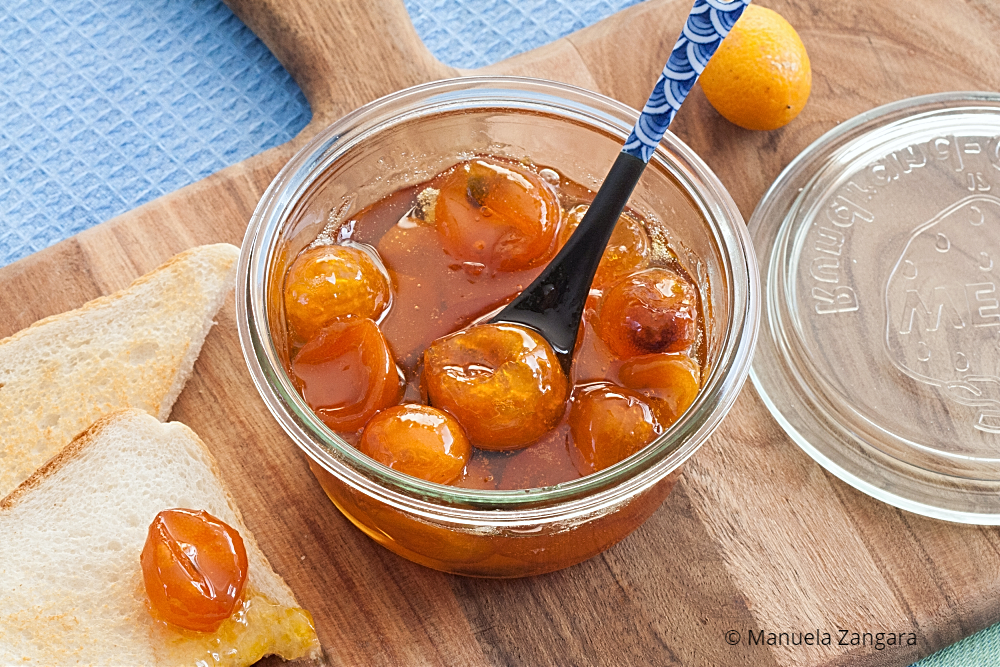 Kumquat Jam
Kumquat Jam – a sweet and zesty jam with big chunky pieces of semi caramelised kumquats in it. Naturally low fodmap and delicious.
Ingredients
280

gms

– 10 oz. kumquats

200

gms

– 1 cup sugar

½

lemon

juice only

Water
Instructions
Preparing the Kumquats
Clean the kumquats by removing any leaves or sticks still attached.

Prick a couple of holes in the sides of each kumquat using a toothpick.

Put the kumquats in a small pot and cover with boiling water, enough to cover the kumquats. Bring the water to a boil over a medium heat and simmer for 10 minutes. Drain the water off the kumquats. Repeat this cooking method (adding boiling water and simmering for 10 minutes) two more times.

Drain the kumquats and keep aside.
Syrup
Place the sugar in a pot and add 120 ml – ½ cup of boiling water.

Heat the pot for 10 minutes stirring occasionally (do not burn the sugar). Cook until the sugar mixture has thickened.

Add the kumquats to the thickened mixture.

Keep the mixture on a low heat for another 10-15 minutes or until the kumquats are translucent.

Squeeze the juice from half a lemon into the pot and stir until combined.

Leave the mixture on low heat for another minute or two.

Turn the heat off and leave the mixture to cool.
Recipe Notes
This jam is great for a morning toast or as the side of a cheese platter instead of fig jam for something different.

Related Posts: