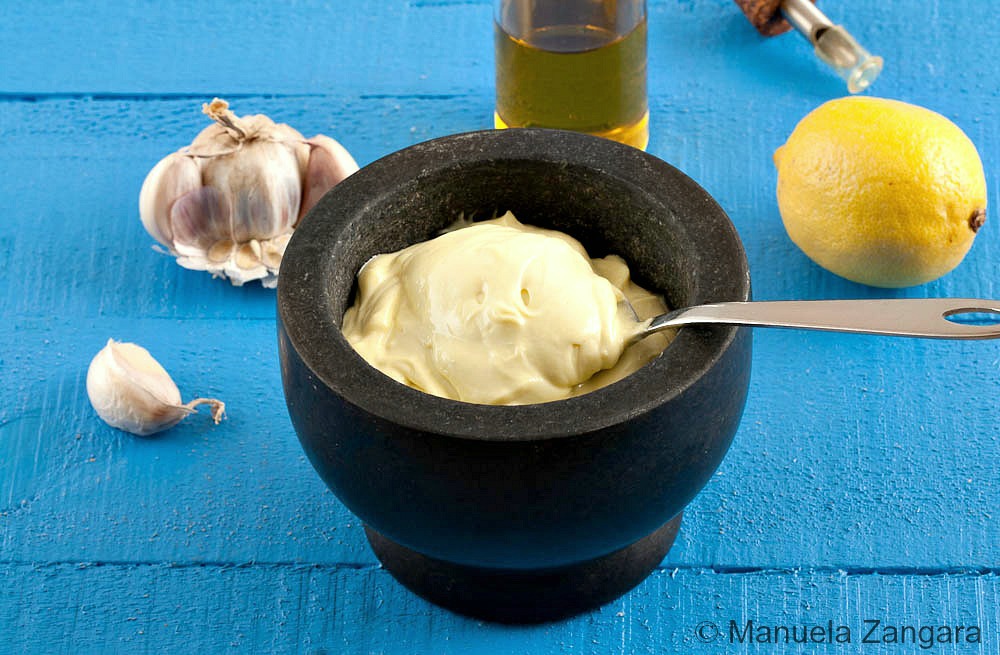 Mmmmm aioli! I love it. It's a condiment that gained a lot of popularity in recent years, but for the few who still don't know what it is, aioli (also known as alioli or allioli) is basically a garlic flavoured mayonnaise traditionally made in some areas of France and Spain.  Having grown up in Europe, I have been familiar with it since a very young age… I remember eating it in the south of France on croutons served with fish soup.  I remember eating it in Catalonia, in the north of Spain, with tapas.  I always loved it, however served and in all its small variations.  So, why not make my own?  The version I will share with you today is a Spanish version that uses a full egg (and not just the yolk – I find that this makes it lighter and fluffier), garlic, olive oil, lemon juice and salt.  Simple good quality ingredients.  It is also a very easy and fast recipe, as it is made with a hand stick mixer: you will have your own aioli in about 10 minutes.  You can play around with the amount of garlic to suit your taste.  Remember the more garlic you add, the "spicier" it will taste.  To me 1 clove is perfect, quite garlicky (I love garlic), but not overpowering.  This condiment is perfect to be served with many dishes (I have a couple of them in the pipeline for the next few days, so be prepared!), but it's also great as a dip for fries, chicken, etc. … anything that goes well with mayo!  Enjoy!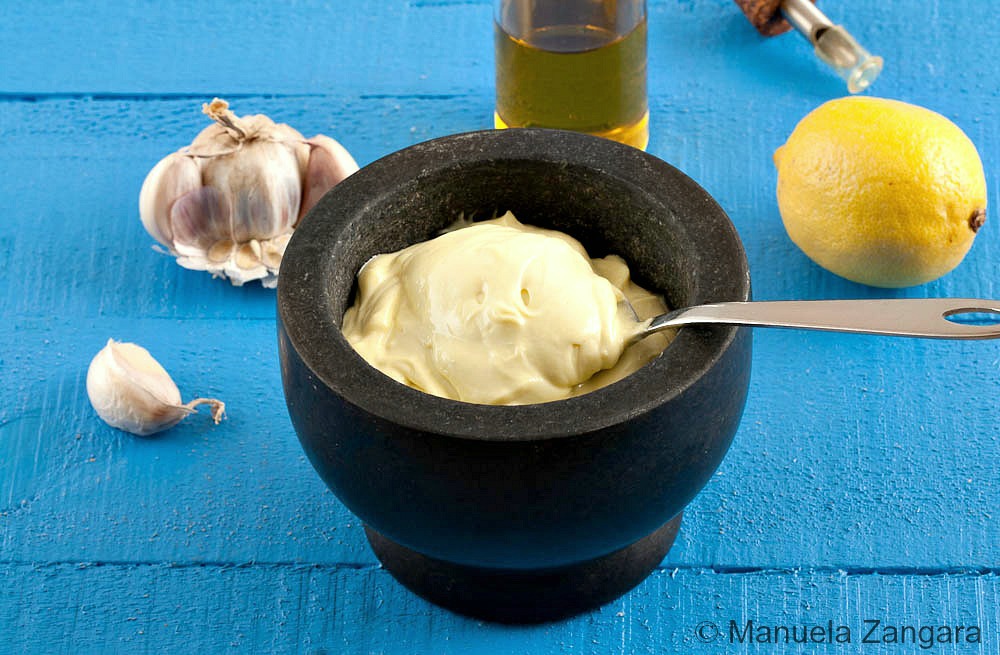 Home-made Aioli
A tutorial on how to make Aioli at home in 10 minutes! It's that easy!
Ingredients
1

egg

1

garlic clove

sliced

220

ml

– 1 cup olive oil

Juice of ¼ lemon

Salt to taste
Instructions
Put the egg, sliced garlic, salt and 2 tablespoons of olive oil in a bowl or in the container of a hand stick mixer, and start blending everything together.

Now start adding the remaining oil slowly, in a thin, slow and steady stream.  Keep blending while adding the oil.

When you have incorporated all the oil and the aioli has thickened, you can slowly add the lemon juice while still blending.

Keep it in the fridge, in an air tight container until ready to use.
Recipe Notes
This recipe contains raw eggs, so be sure to use only very fresh eggs or pasteurised eggs.  Consume the aioli within a couple of days and always keep it in the fridge.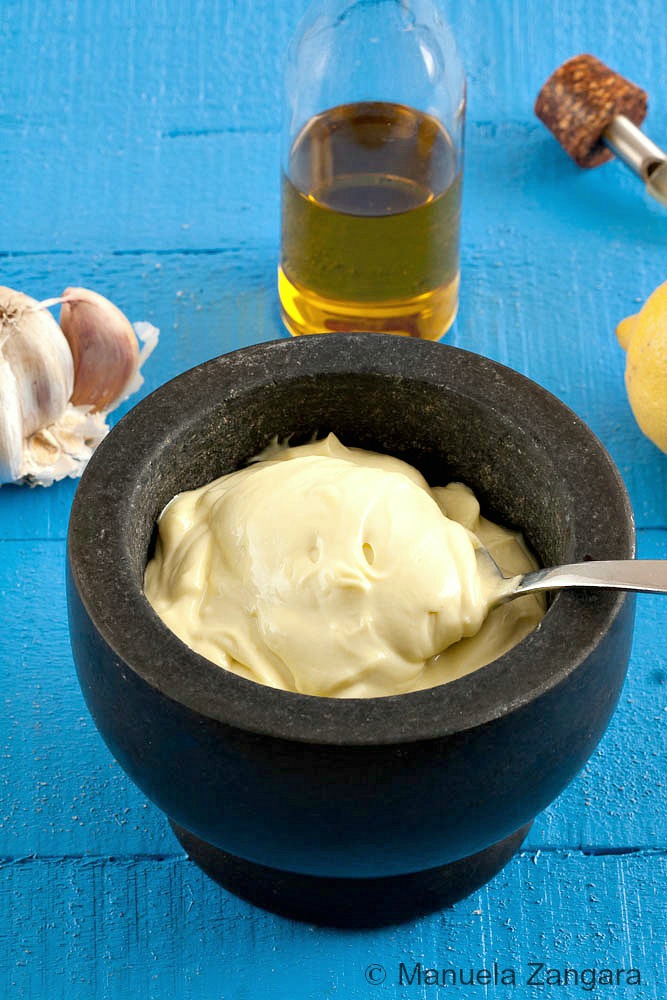 Related Posts: