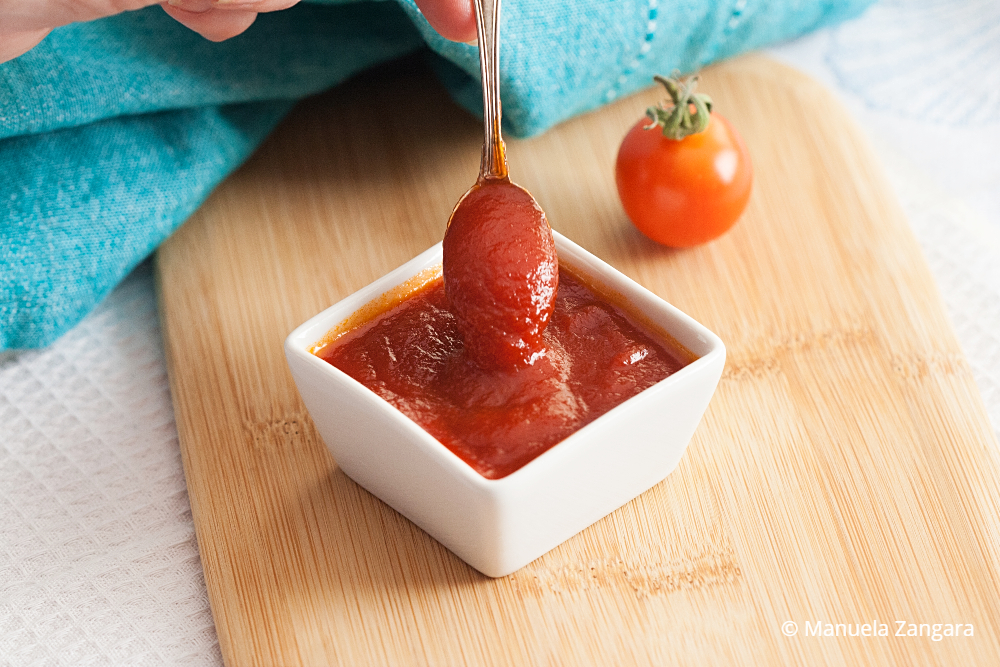 This Low Fodmap Homemade Ketchup tastes even better than store-bought ketchup while being gentle on your tummy!
One of the most annoying things about following the Low Fodmap diet is having to read the labels and all the ingredients on the food you buy. You would be surprised to realise how much of the food you normally buy contains High Fodmap ingredients.
Condiments are very tricky items as they seem harmless only until you realise that they contain garlic and/or onion powder! Ketchup is one such condiment. Very few store-bought brands are considered safe. To be 100% sure of what I eat, I just make my own.
You'd be surprised to know that making your own ketchup actually takes less than 20 minutes from start to finish. So, why not give it a try? By making your own, you can also keep your sugar and sodium intake in check. So this is definitely a healthier version of ketchup, even if you are not on the Low Fodmap diet.
If you are not on the Low Fodmap diet, you can also try this other Homemade Ketchup recipe!
Enjoy and don't forget to check out my video recipe and to leave a comment to let me know how you like it!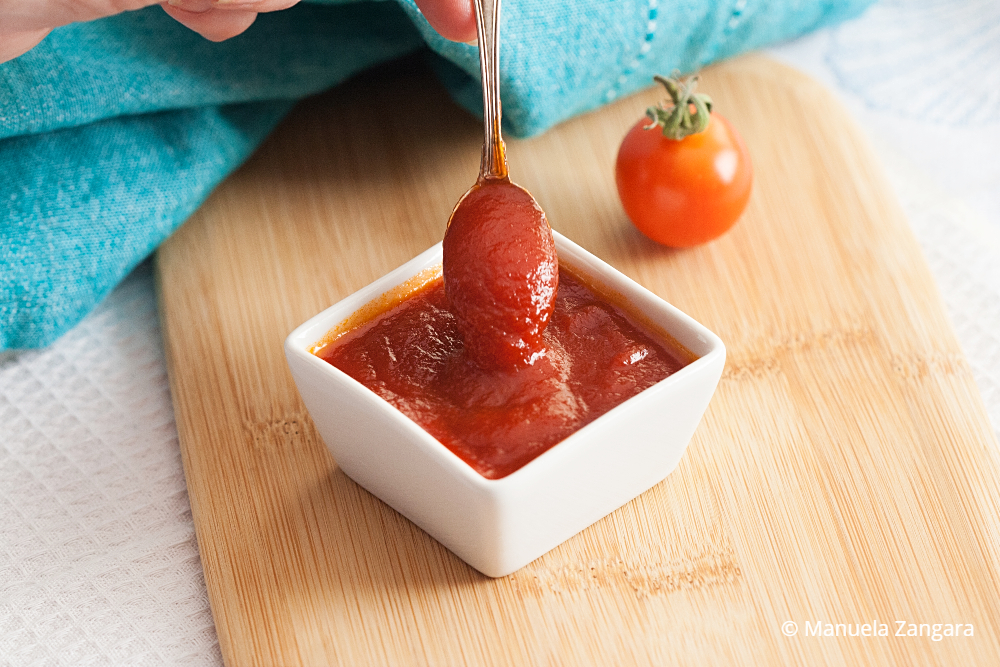 Low Fodmap Homemade Ketchup
Low Fodmap Homemade Ketchup – how to make ketchup that tastes even better than the store-bought one while being gentle on the tummy!
Ingredients
225

ml

– 1 cup tomato passata/puree

70

gms

– 1/3 cup sugar

125

ml

– ½ cup white wine vinegar

1

tsp

garlic-infused olive oil

¼

tsp

mustard powder

1/8

tsp

allspice

1

tsp

salt
Instructions
In a small pot, mix all the ingredients together and bring to a boil.

Simmer on low for 10 to 15 or until thickened.

Cool completely and refrigerate.
Don't forget to pin this recipe!

Related Posts: