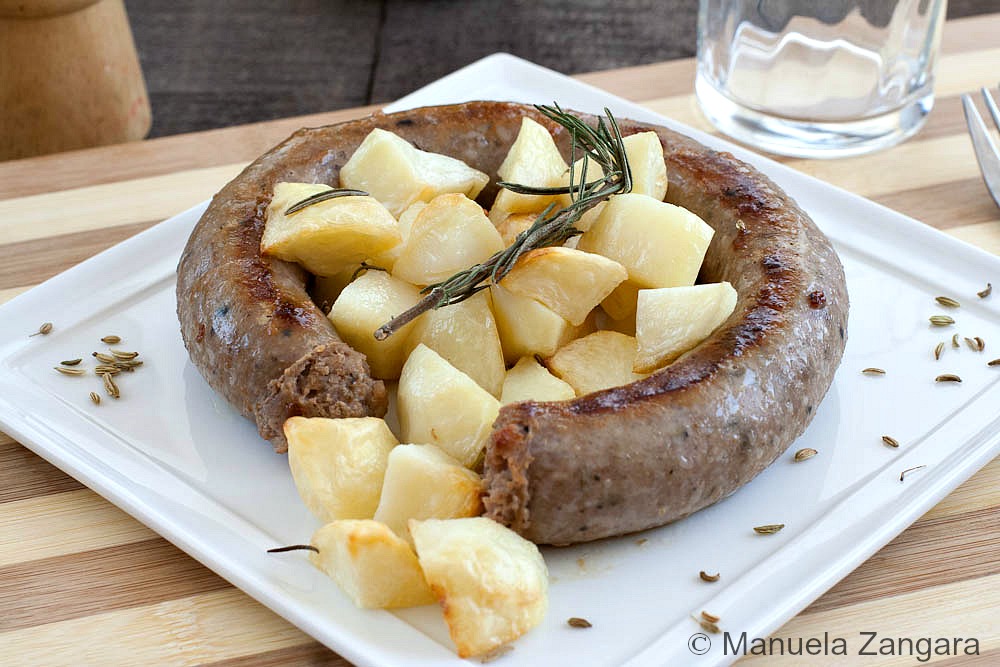 Sausage is one of the meats I used to love the most while growing up.  I still do, but now I am much more selective and try to make my own sausage every time I can.  There is nothing better than fresh, home-made pork sausage: you know what's in it, you choose the cuts of meat you want to use and you decide how lean or fat you want to make it.  And the best part of it all?  It tastes so much better than store bought sausage!  I have already shared with you my special recipe and tutorial on how to make your own Sicilian pork sausage with fennel and today I am going to show you one of the many ways you can turn it into a scrumptious meal.  Besides grilling it or barbecuing it, this is probably the easiest and quickest way to cook it.  It is also the way my family makes it in winter, when we do not use our barbie: we pan fry it.  We cook it in water, then fry it in its own fat and de-glaze it with wine.  That's it, it's ready.  I always serve it with chips or baked potatoes!  Enjoy!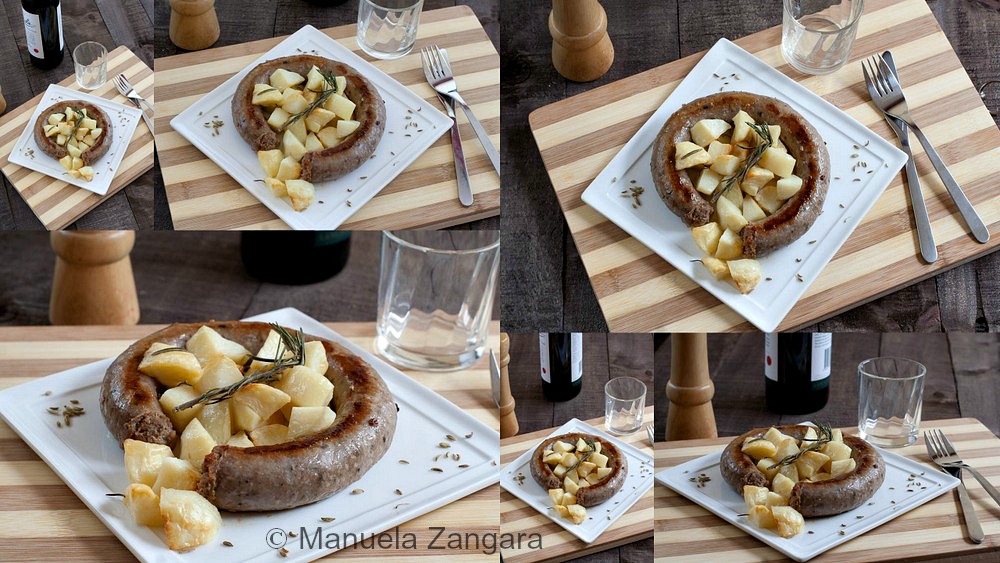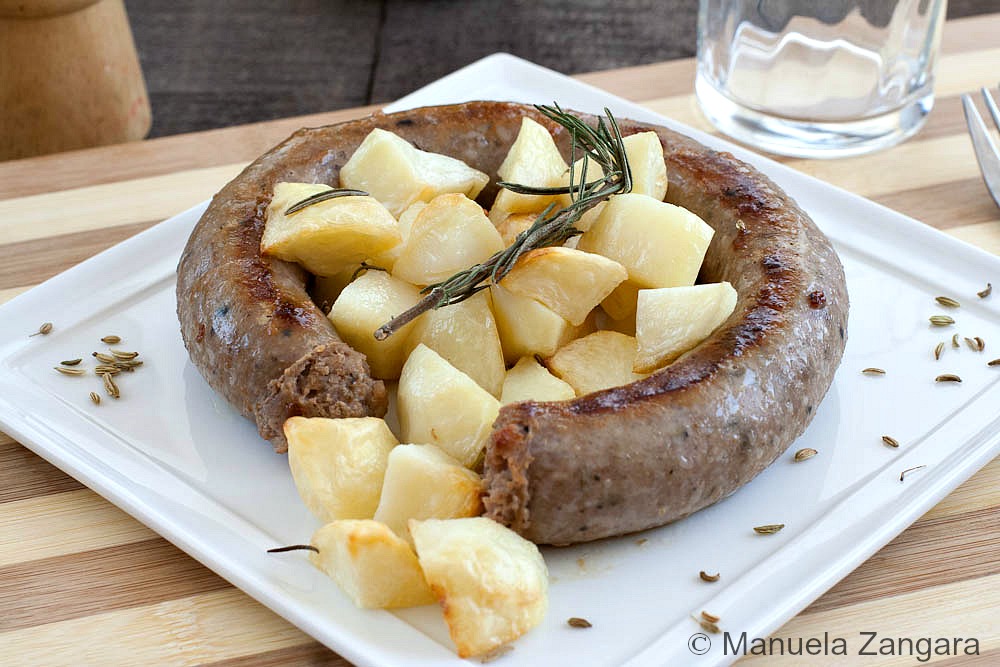 Pan fried Sicilian Pork Sausage
Not available A quick and delicious meal: Pan fried Sicilian Pork Sausage with fennel!
Ingredients
500

gms

– 1.1 lbs. Sicilian fennel pork sausage

80

ml

– 1/3 cup white wine

Water
Instructions
Roll the sausage and put it in a frying pan.

Add water until you cover ¾ of the sausage and put it on a medium fire. Let it cook, flipping it around until the water has completely evaporated and the sausage is cooked through. While it cooks, prick the fatty pockets with a skewer to get rid of some of the fat (this will help "frying" the sausage as well). Be careful: the fat makes a "geyser" effect and it is hot!

When the water has completely evaporated, increase the flame and add the white wine/ Fry the sausage on both sides until the wine has dried out completely and the sausage has turned a nice brown colour.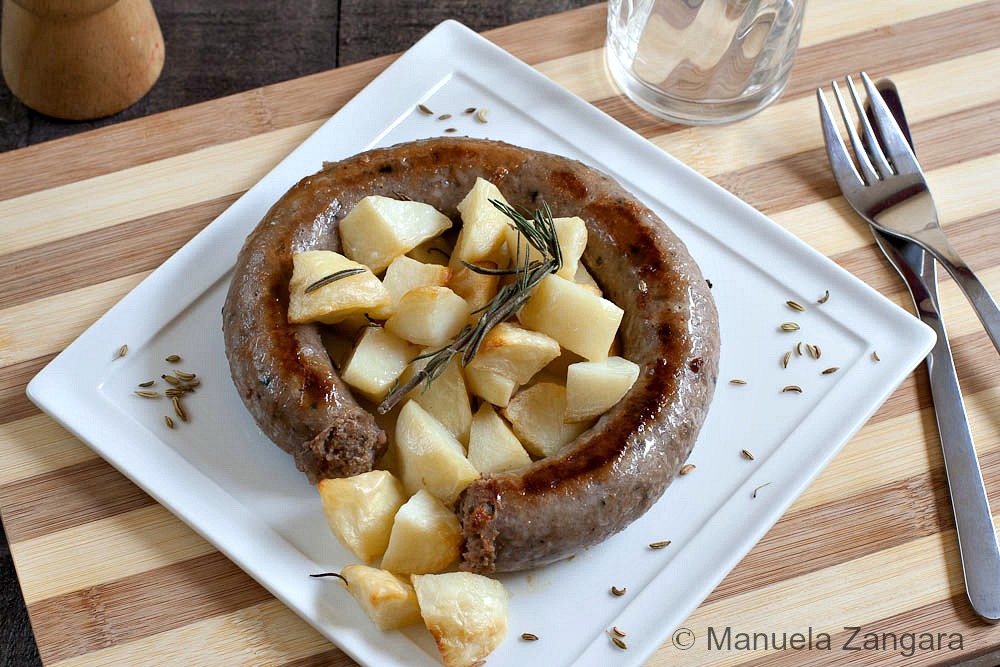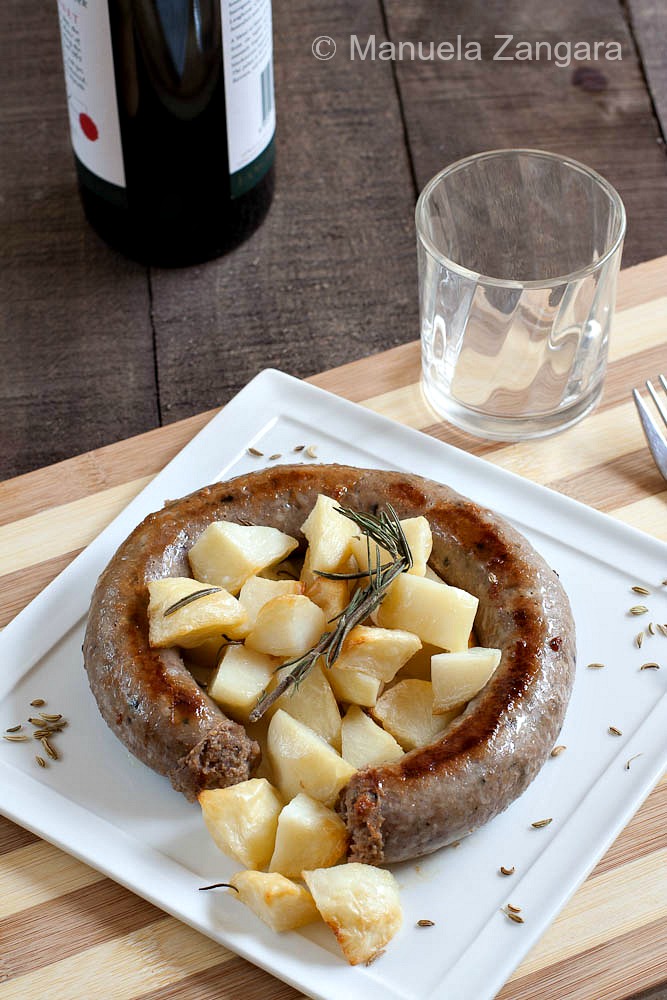 Related Posts: