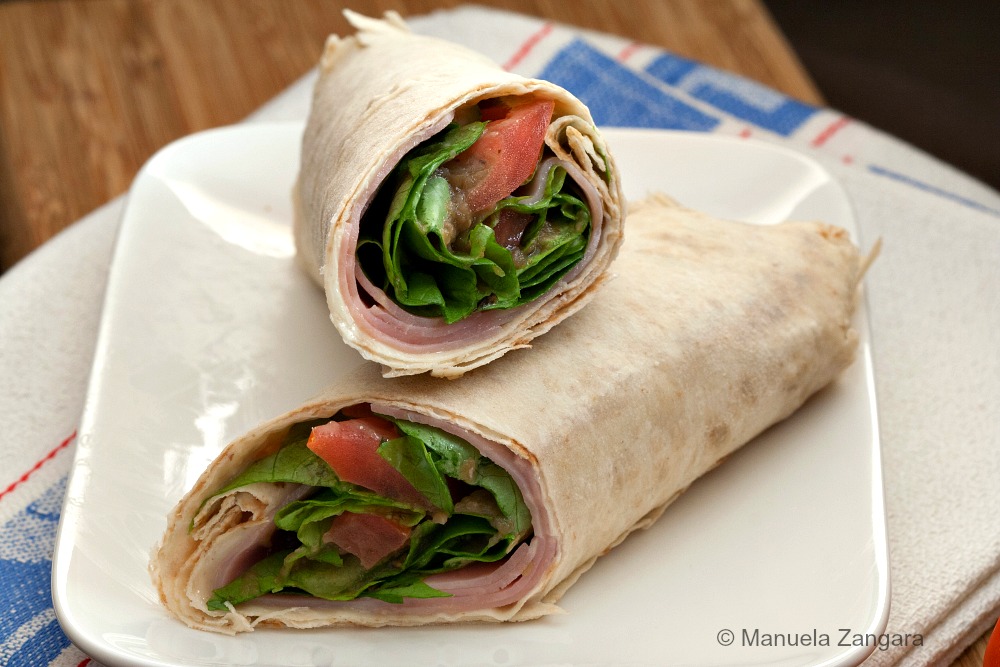 If you have subscribed to my Newsletter (you can do so from the side-bar!), you will know that I have gallstones and I will be operated in the next few days. I have been dealing with this for almost 2 months and I have been on a low fat (almost fat-free) diet. As such, I have had to come up with alternatives for my meals that include no more than 2 grams (0.07 oz!!) of fat per meal! That's practically fat-free and, believe me, it's not easy, even when you eat "healthy". After almost 4 weeks of boiled rice and vegetables, I started to get depressed and decided to take matters into my own hands. This Ham Lettuce Tomato Wrap was one of my first "experiment" and it worked so well, I thought of sharing it with all of you. This wrap can be made with normal mayo and your favourite ham and wrap. I used fat-free or low fat products and it still tasted awesome!  It is a fantastic lunch and summer meal idea! Enjoy!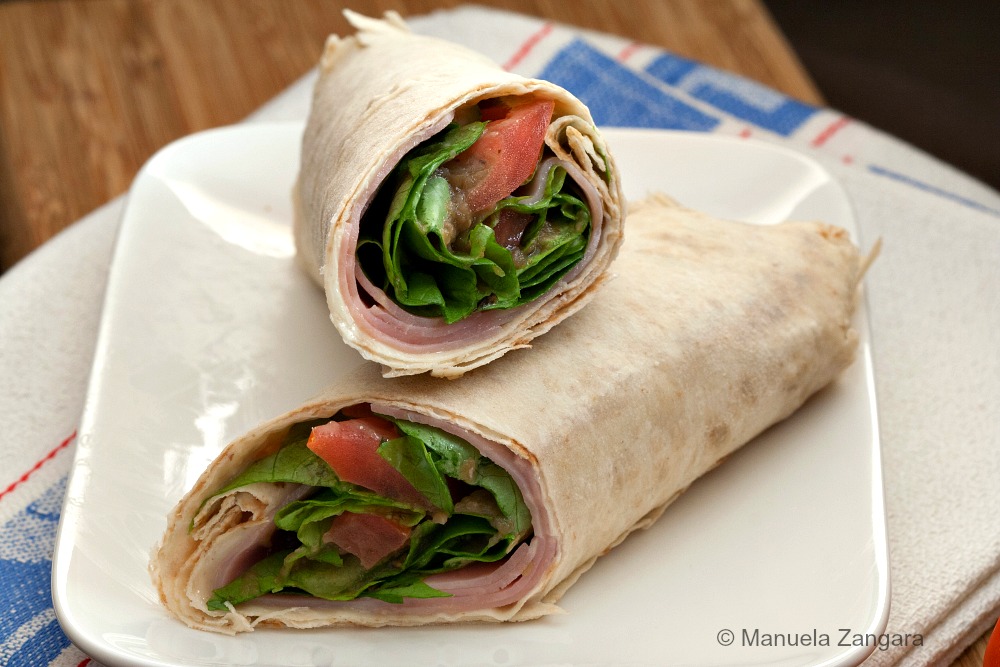 Ham Lettuce Tomato Wrap
Ham Lettuce Tomato Wrap - a deliciously healthy wrap, perfect for lunch!
Ingredients
4

or 5 thin slices of ham

Lettuce

Tomato slices

Mayo

I used fat-free

1

wrap

I used rye
Instructions
Recipe Notes
The quantity of mayo, lettuce and tomatoes is up to your taste.

Related Posts: