If you follow my blog, you will know that I have recently been operated to remove my gallbladder, as I had gallstones. In the weeks leading to the surgery, I had to follow a strictly low-fat diet. As such, I had to come up with alternatives for my meals that included no more than 2 grams (0.07 oz!!) of fat per meal! It wasn't easy, trust me, but this Turkey Eggplant Caviar Lettuce Wrap was one of my favourite lunches. As it is so good, I thought of sharing it with all of you. The home-made Eggplant Caviar gives this wrap that extra kick a turkey sandwich always need! This wrap can be made with normal mayo and your favourite turkey and wrap. I used fat-free or low fat products and it still tasted awesome!  Enjoy!
Turkey Eggplant Caviar Lettuce Wrap
Turkey Eggplant Caviar Lettuce Wrap - a deliciously healthy wrap, perfect for lunch!
Ingredients
4

or 5 thin slices of turkey

Lettuce

Tomato slices

Eggplant Caviar

click here for the recipe

Mayo

I used fat-free

1

wrap

I used rye
Instructions
Recipe Notes
The quantity of eggplant caviar, mayo, lettuce and tomatoes is up to your taste.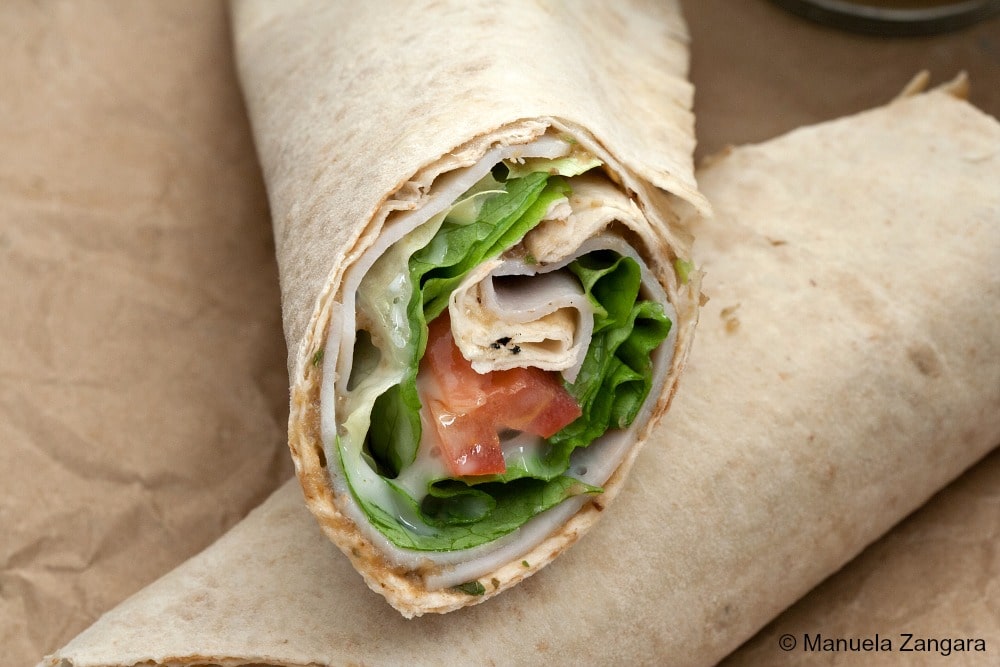 Related Posts: