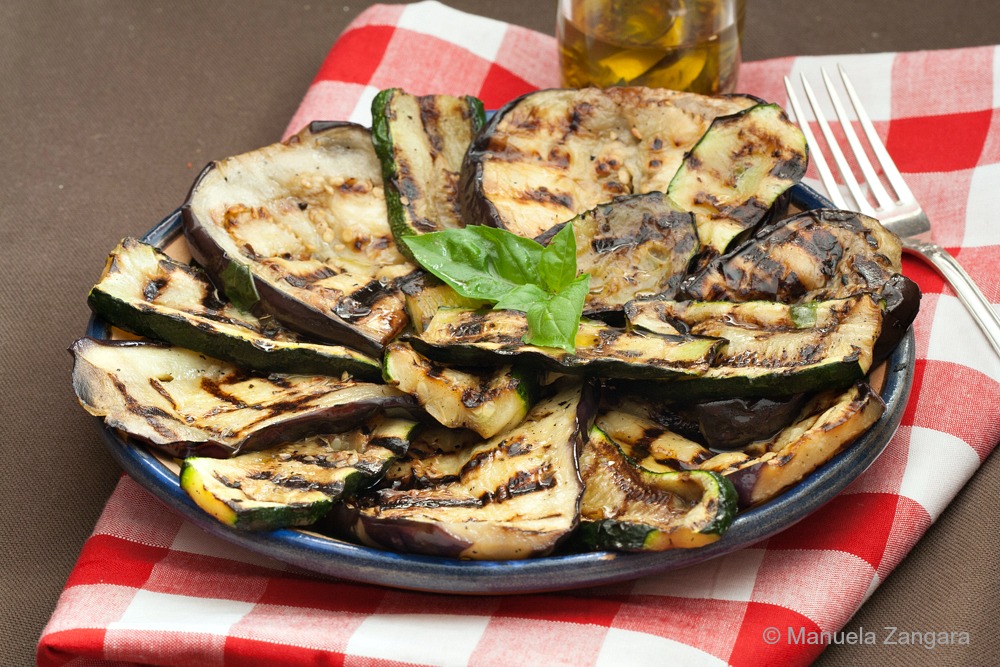 Grilled vegetables are a staple at our place especially in spring and summer. In fact, this recipe is dedicated to all my friends in the Northern hemisphere (though my readers who are going into winter should definitely bookmark it for later!). When I met my husband, he barely ate any vegetable. True story. But these Italian Grilled Vegetables won him over and he would ask my mother (thanks for the recipe mum!) to make them every time we had lunch or dinner at their place. That's how good they are. I love the fact that they are very simple to make and that the vinaigrette gives them a delicious garlicky and tart kick. They can be served either as part of an antipasto platter or as a side dish. Make sure to serve them with some crusty bread, like my Ciabatta, to soak up all the vinaigrette.
Italian Grilled Vegetables
Instructions
Brush the slices of eggplant and zucchini with some extra virgin olive oil on both sides.
Grill them on both sides until cooked through.
In the meantime, mix together the extra virgin olive oil, vinegar, oregano, basil leaves, crushed garlic, salt and pepper.
When the vegetables are ready, pour the vinaigrette on the top and refrigerate for at least 2 hours, or overnight.
Bring back to room temperature before serving.
Pin It

Related Posts: