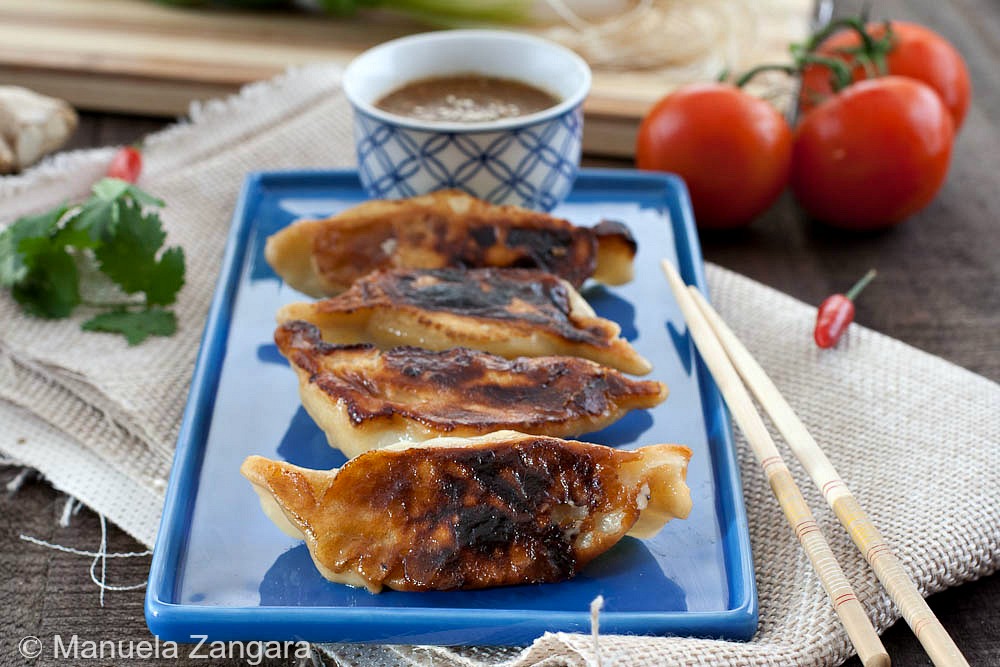 Today I want to share with you the recipe for Momo, the Himalayan Dumplings.  I had them for the first time at a Nepalese Restaurant a little while ago and I simply loved them.  There are many variations of momos and they can be filled with yak, mutton, chicken, pork, vegetables…  The filling varies mainly from area to area.  Momos are common in Tibet, Nepal, Bhutan and the surrounding regions of India.  They are most commonly steamed and served with a clear soup or they can be pan fried and served with a spicy tomato chutney.  I chose to make pork and ginger momos and to pan fry them, as I love the crusty dumpling skin!  These kind of momos are known as kothey momos and they are delicious.  Also, I did not make them too spicy, so my little ones could enjoy them too, but feel free to add extra chillies if you like.  I love biting into one of these and find such a juicy gingery filling!  Try them and I am sure you'll love them too!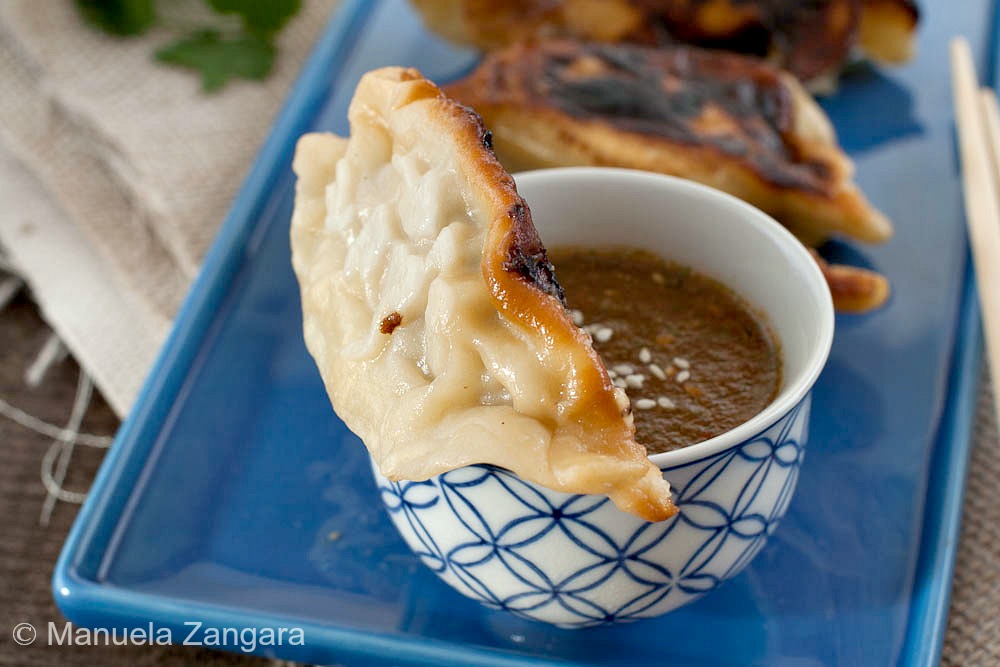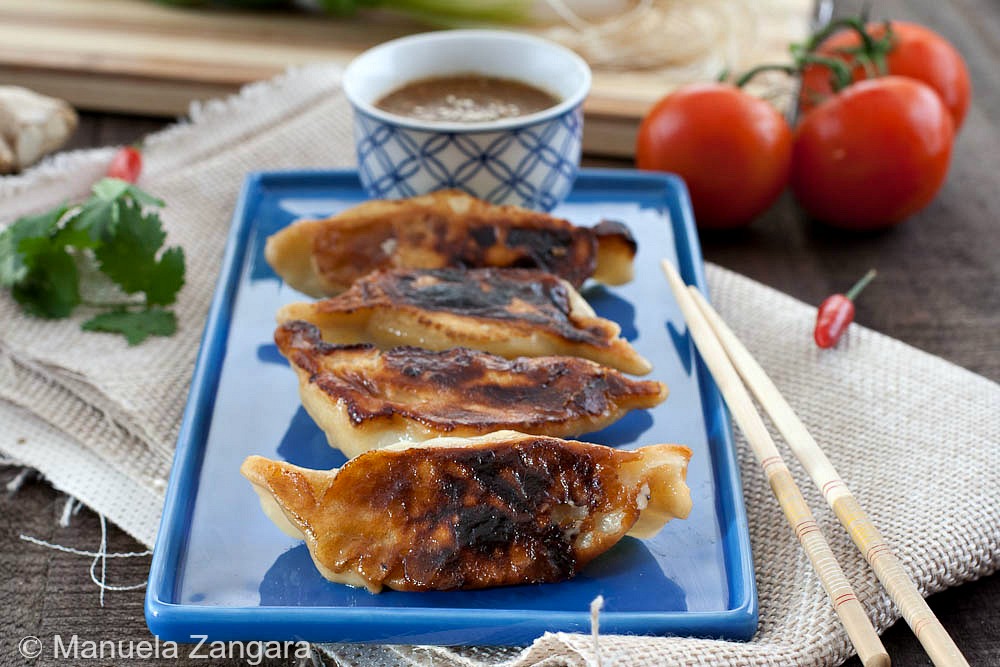 Kothey Momo
How to make Kothey Momo - Himalayan pan fried dumplings filled with pork and ginger and served with a spicy tomato chutney.
Total Time
1
hour
20
minutes
Ingredients
Dough
450

gms

– 1 lbs. all purpose flour + some more to dust

1

+ ¼ cup water

or enough to make a soft and flexible, but not sticky dough

1

tbsp

vegetable oil

½

tsp

salt
Filling
500

gms

– 1.1 lbs. minced pork

but you can use chicken too

¾

cup

onions

finely chopped

¼

cup

spring onions

finely chopped

1

or 2 hot red chili peppers

very thinly sliced (adjust to taste and add more if you like your food spicy)

1 ½

tbsp

fresh ginger

finely chopped

½

tbsp.

vegetable oil

1 to 1 ½

cup

fresh coriander

finely chopped

2

tbsp

water

Salt to taste
Chutney/Dipping Sauce
3

small tomatoes

1

red dry chili pepper

or adjust to taste (mine was really spicy)

1/3

cup

fresh coriander

1

large clove of garlic

1

tbsp

sesame seeds

Salt to taste
Instructions
Put all the ingredients (besides the water) in the bowl of an electric mixer fitted with the hook attachment. Start kneading and add the water little by little until you get a soft (but not sticky) dough.

Combine all the ingredients together and keep the filling in the fridge for at least 1 hour before assembling the momos. This will ensure that all the flavours come together.

Make sure the filling is soft and moist (that is the reason why you add a little water to it), so it will stay moist when you bite into the dumplings!

Divide the dough into small balls of the same size (about 2 to 2.5 cm – 3/4 inch to 1 inch).

Roll each ball into an 8 cm – 3 to 3.5 inch circle.

Cover the circles with a towel to prevent them from drying out.

Wet the edge of a circle with water. Hold it on one palm, and put a tablespoon of filling in the center. Gently fold it in a semi circle and make the pleats (see video below or click here and skip to minute 2:30).

Toast half the chilli you are using and the sesame seeds in a dry skillet until they are dark brown.

Cut a cross at the bottom of each tomato.

Boil some water in a pot, put the tomatoes and the remaining chilli in it.

Peel the tomatoes and put them in a blender together with the garlic, toasted chilli, toasted sesame seeds and fresh coriander. Blend until smooth.

Put 3 tbsp of vegetable oil in a non stick pan.

Add the momos and put the fire on medium. Shallow fry them for a few minutes but do not turn them around.

When golden brown, add enough water into the pan to submerge all of the dumplings halfway. Cover the pan with a lid and put the fire on high.

Serve the momos hot with the chutney.

Related Posts: