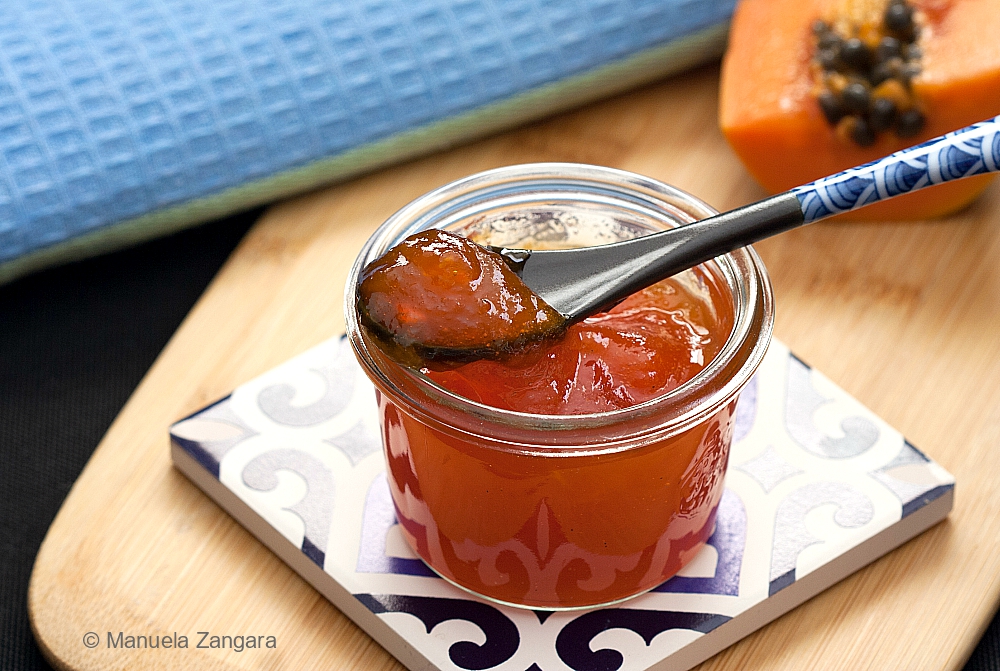 I have a confession to make: my fridge is full of little home-made jam jars like this Papaya Jam. In fact, I like to have different jams available at all times, especially for breakfast. I don't eat much of it, but I like to have options.
I often find very ripe fruits that are sold cheaper at our local green grocer's, so it is not an expensive habit to keep. When I saw some ripe papaya, I immediately knew I would be turning it into some deliciously tropical jam, just like the ones I used to eat in Tahiti. And so I did. I added just a hint of lemon and vanilla because… well, just to make it even more exotic.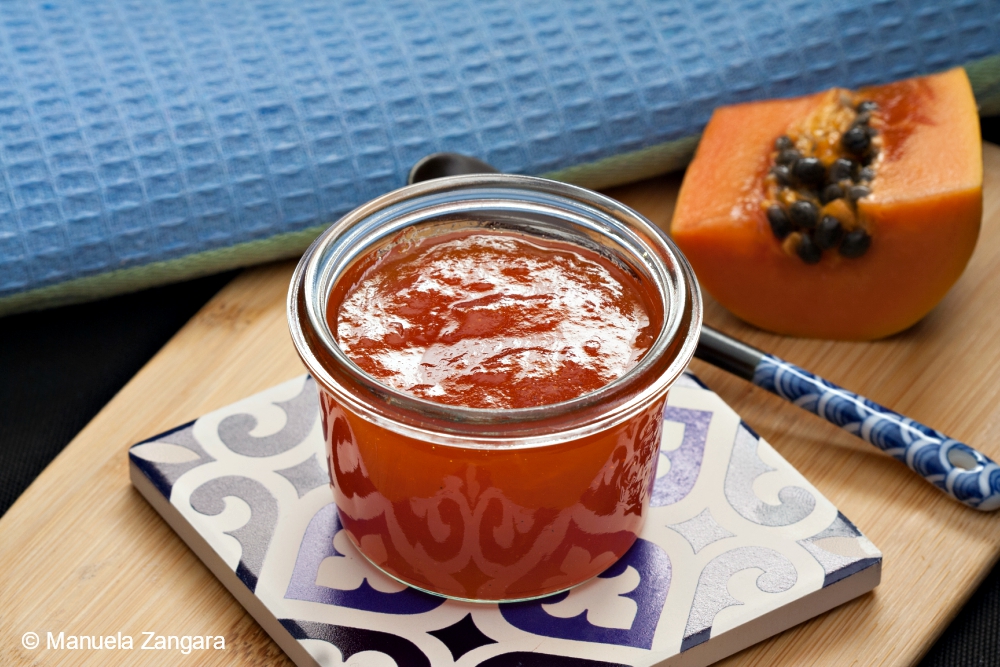 I completely fell in love with the flavour profile of this jam. It's sweet, yet slightly peppery, just like a good ripe papaya should be. This recipe is also very easy to make and you can scale it up or down easily depending on how much fruits you have. Try and let me know!
If you are curious to see some of my other jam recipes, you can find them here.
What is your favourite jam flavour? Do let me know in the comments below!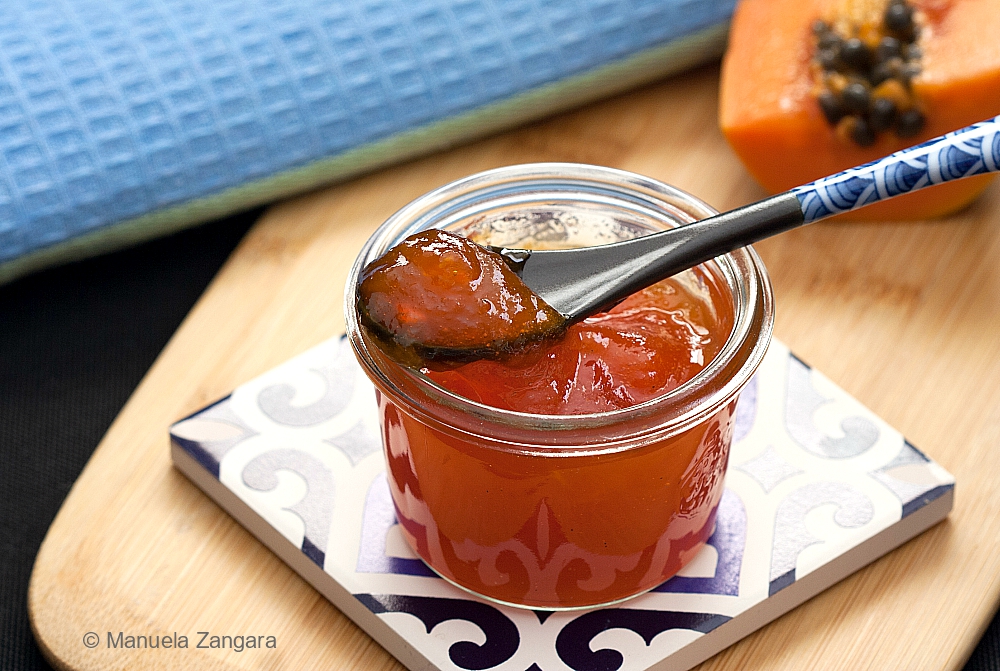 Papaya Jam
Papaya Jam – the perfect way to use up ripe papaya. Sweet, tropical and delicious with just a hint of vanilla.
Ingredients
1

kg

– 2 ¼ lbs. papaya

cleaned

600

gms

– 1 1/3 lbs. granulated sugar

2

tsp

vanilla extract

Juice of ½ a lemon
Instructions
Cube the papaya and put it in a bowl.

Add the sugar and lemon juice. Mix and refrigerate for 3 hours.

Then, cook, stirring, for about 20 to 30 minutes or until thick.

After 15 minutes, add the vanilla extract.

While the jam is cooking, put a small plate in the freezer.

After 20 minutes, when the jam appears like it is beginning to gel, put the fire off.

Put a small amount of jam on the frozen plate and return it to the freezer for a few minutes. If it wrinkles when you nudge it, it's ready. If not, cook it some more and test it again until it's ready.

Blend the jam with a hand blender and store it in sterilised jars.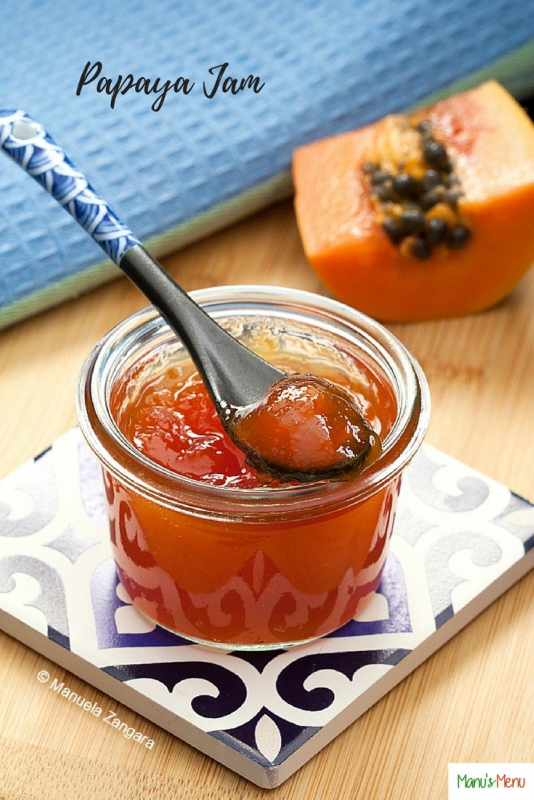 Related Posts: