This is a very easy recipe for a tasty tamarind chutney.  It's sweet and sour thanks to the perfect combination of sugar & jaggery and tamarind.  The spice mix also gives it an intense flavour.  You can make it as mild or as spicy as you like.  I tend to make it mild so my girls can enjoy it too.  It is the perfect accompaniment for fried Indian snacks like pakoras/bhajis and samosas.
Ingredients:
1 cup hot water
150 gms tamarind paste
1/2 cup jaggery
3 tbsp brown sugar
1 tsp ginger powder
1/2 tsp cumin powder
1/2 tsp chilly powder
1 tsp chat masala
1 pinch salt
Put all the ingredients in an electric blender and blend for a couple of minutes or until well combined.
Taste it to regulate salt, chilly powder and sugar to your liking.
Put in a glass jar and let it cool down, then put it in the fridge.
It keeps well in the fridge for up to two months.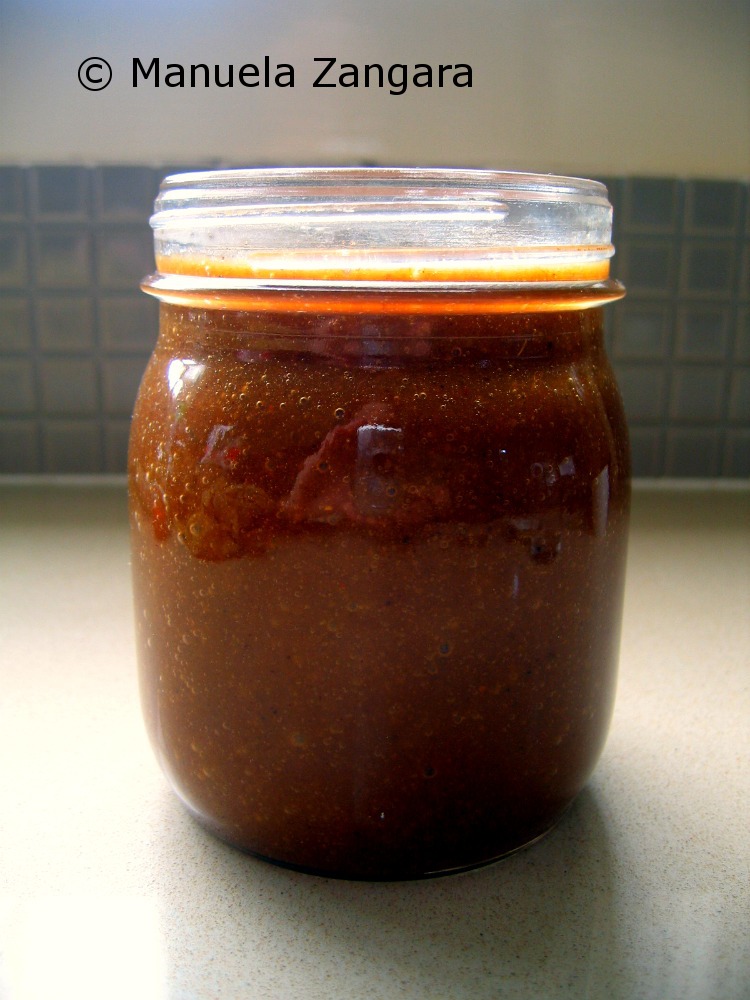 Related Posts: