Vietnamese Iced Coffee, or Cà phê đá, is a traditional Vietnamese coffee recipe. Coffee was introduced in Vietnam during the French rule and it quickly became a strong exporter of coffee. Cà phê đá is traditionally made using coarsely ground dark roast coffee individually brewed with a small metal French drip filter, mixed with condensed milk (you can make your own too!) and served with ice. I don't own a French dip filter, so I used my Italian Moka Pot which makes a pretty strong coffee too and works really well for this recipe. The final result is amazing: sweetened iced coffee at its best! It reminds me of a brand of iced coffee called Georgia that we used to buy in Japan. It was sold in the many vending machines found everywhere in Japan and we used to love it! Besides, my youngest daughter used to love the fact that it was called "like her" and would always look for it! Enjoy!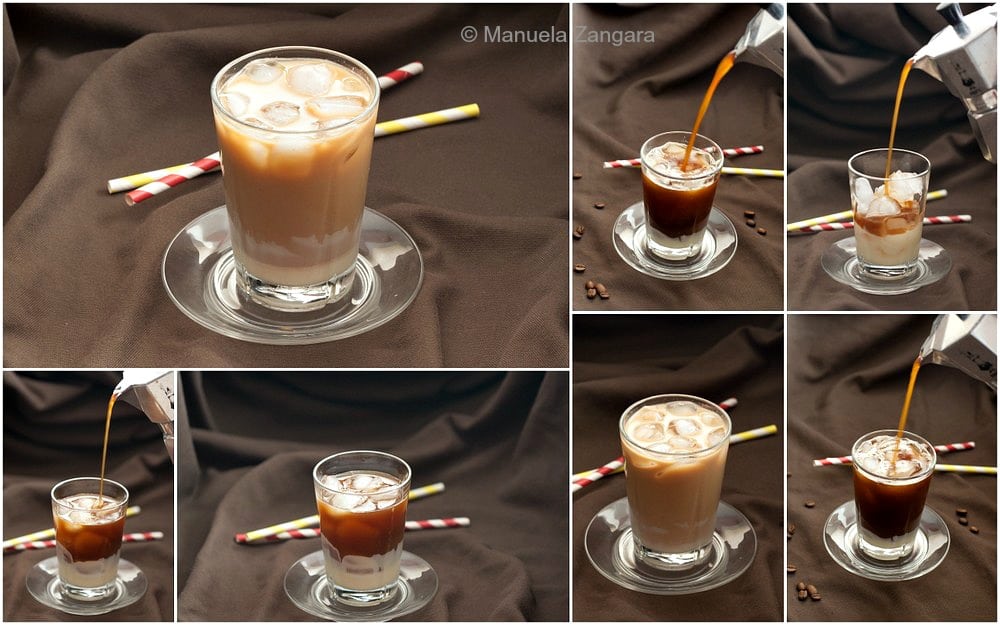 Vietnamese Iced Coffee
Vietnamese Iced Coffee - a traditional Vietnamese coffee recipe made with strong coffee mixed with condensed milk and served on ice.
Ingredients
180

ml

– ¾ cup strong coffee

2

tbsp

sweetened condensed milk

or to taste

Ice
Instructions
Recipe Notes
I used an Italian Moka Pot to brew the coffee as that makes it quite strong and quite similar to Vietnamese coffee, but you can use the Vietnamese method and coffee pot if you so prefer.

Related Posts: