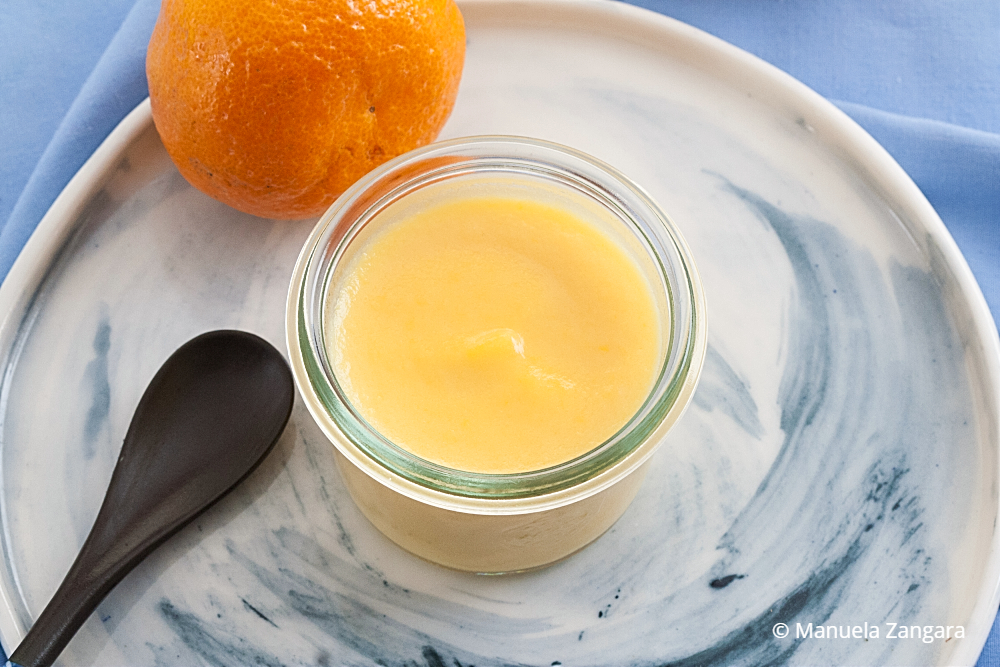 Since moving to Australia, I have become a big fan of curd. You see, it's not an Italian thing at all, so I did not grow up eating it on scones with my afternoon tea.
However, I really like the tangy taste and the creamy texture of it. I have already shared recipes for Passion fruit Curd and Blueberry Curd in the past on the blog, and today I am back with a Mandarin Curd recipe that is low fodmap, dairy-free and gluten-free. If you are not following the low fodmap diet and don't have any issues with dairy, feel free to use butter instead of vegetable spread.
This curd is tangy, silky, and creamy, just like a good curd should be. You can eat it plain off a spoon, serve it with traditional scones, or come back on Monday for another delicious recipe that will put this curd to good use.
Enjoy and don't forget to check out my video recipe and to leave a comment to let me know how you like it!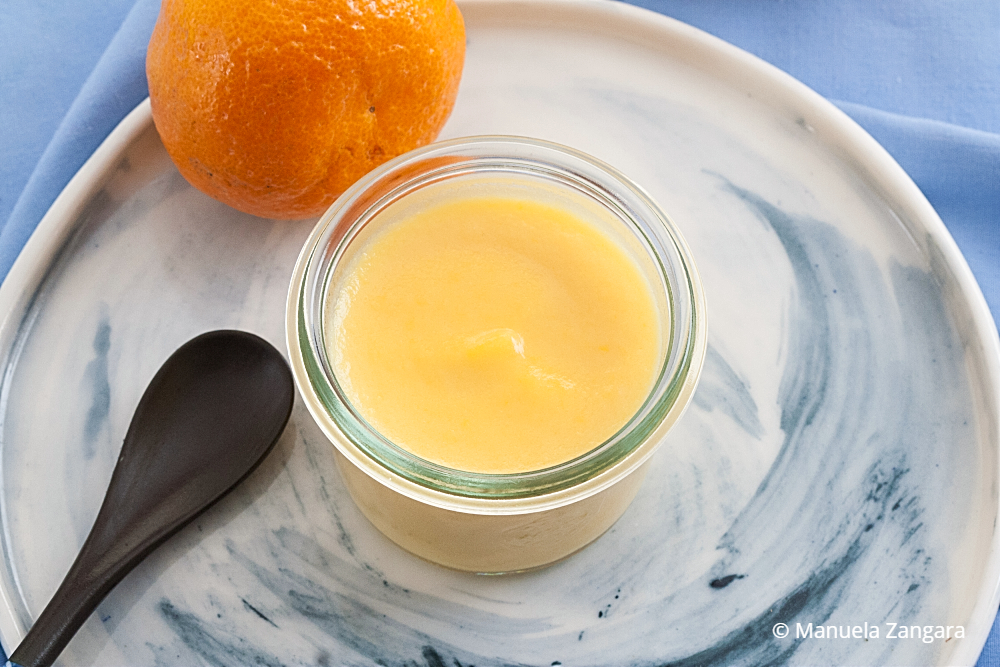 Low Fodmap Mandarin Curd
Low Fodmap Mandarin Curd – tangy, silky, and creamy goodness that is also dairy and gluten-free!
Ingredients
120

ml

– ½ cup mandarin juice

freshly squeezed

Juice of ½ lemon

3

eggs

2

egg yolks

75

gms

– 1/3 cup caster sugar

60

gms

– 4 tbsp vegetable spread or butter

at room temperature
Instructions
Whisk together the mandarin juice, lemon juice, eggs, egg yolks, and caster sugar until well combined.

Add the vegetable spread or butter and keep whisking until light and fluffy.

Cook the curd on low for a few minutes until it coats the back of a spoon. Do not boil.

Transfer to a sterilised jar and refrigerate for up to 1 week.
Recipe Notes
If you want, you can filter the citrus juice before using it. It will give you an even smoother curd. I did not do this because I don't mind a more rustic texture, but it's up to you.

Related Posts: