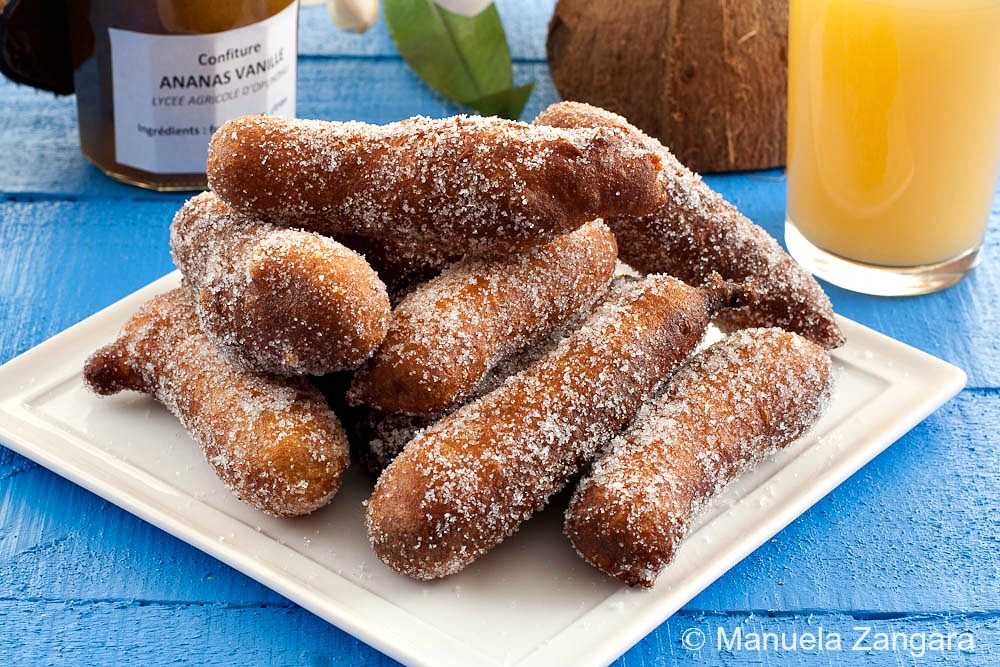 I am very excited about today's recipe.  During our recent holiday in French Polynesia (Tahiti), we ate some amazing food and we literally fell in love with these doughnut-like sweets.  We first bought them at the Papeete Markets and we had no idea that they would become our staple for breakfast during the following 2 weeks!  We were delighted to see them at the Hiltons in Moorea and then again in Bora Bora!  Even though they are made with coconut milk, they don't taste of coconut.  They just have a slight coconut aroma.  They also have a firmer consistency than what you would expect and I loved them both plain or with the amazing local jams made with tropical fruits (like pineapple and passion fruit!).  They made the perfect breakfast!  As soon as I got back home, I looked for the recipe.  I found so many different ones… I got confused!  In the end, I made up my own and the result was amazing.  They looked and tasted just like the ones we used to eat in French Polynesia.  So… I leave you to today's recipe: Firi Firi au lait de coco!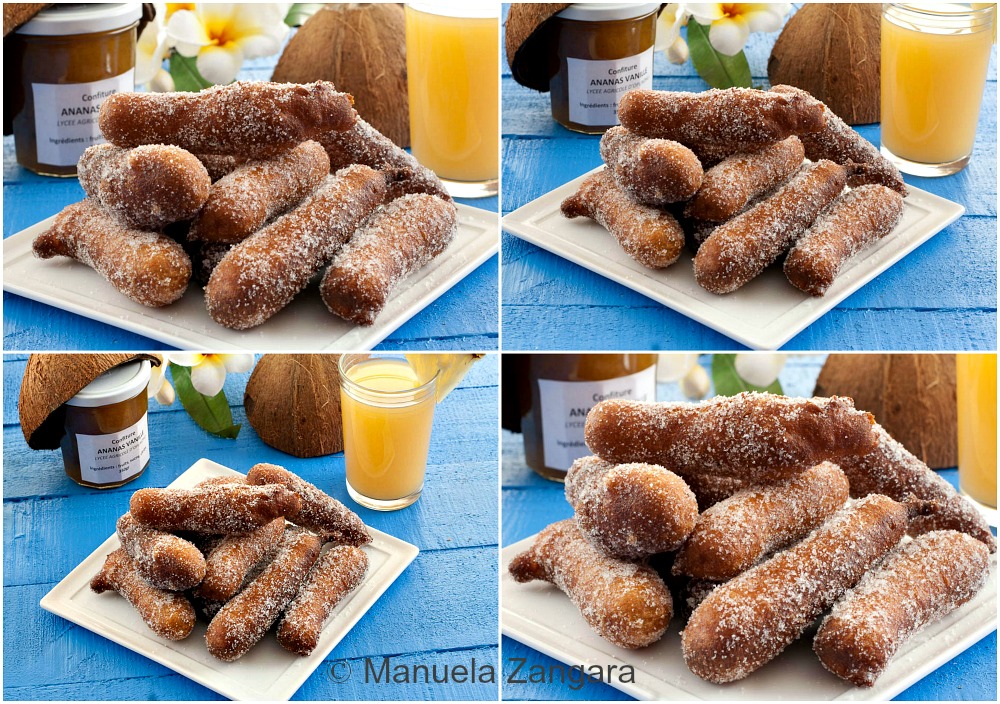 FIRI FIRI
Recipe type:
Breakfast, Dessert
Instructions
Dissolve the yeast in the lukewarm water. Add 1 tbsp of the sugar, mix well and leave the yeast aside to activate until frothy.
Put all the ingredients (including the frothy yeast) in the bowl of an electric mixer fitted with the whisk attachment and whisk well. You need to obtain a thick and smooth batter. (You can also do this by hand)
Cover the bowl and leave it in a warm place to rise for 3 hours.
Put the batter into a piping bag and cut a 5 cm – 2 inch hole (or use a 5 cm – 2 inch round tip).
Heat the vegetable oil until it reaches 170°C – 340°F.
Pipe the batter into the hot oil cutting out pieces of approximately 13 cm – 5 inches in length.
Fry them on both sides until golden brown (they need to be more brown than golden!).
Put them on a plate covered with kitchen paper to drain the excess oil, then roll them in granulated sugar and serve!
Notes
Make sure the oil is at 170°C – 340°F. If the temperature is lower your Firi Firi will become soggy and if it is higher, they will burn and will not cook inside!
Pin It

Related Posts: