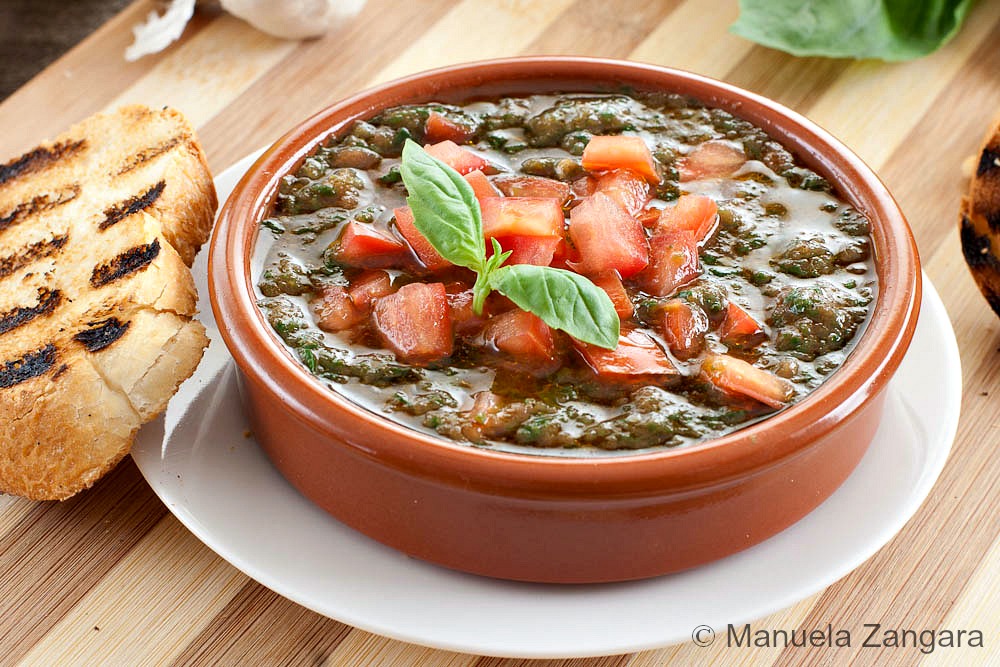 For this week's Regional Italian dish I am going to take you back to Sicily.  Today's recipe is really easy and really tasty, it is one of those family recipes that we would always have during our summer holidays.  It is hearty and delicious, full of "local" flavours as all the ingredients are easily available in Sicily in summer.  It is also a very cheap dish to make, like the majority of Sicilian food which is very much linked to the territory and is made up mostly of local fruits, vegetables and fish.  I love simple dishes.  You really do not need many ingredients to come up with something tasty.  This is one of the main characteristics of real Italian cooking.  When I go to an Italian restaurant outside of Italy (which I must admit does not happen often!), I can easily make out who is cooking "the real thing" and who isn't… the first thing I do is I read the menu.  If I see spelling mistakes, I know Italians are very likely not working there.  But that's easy for me to do, because I am Italian and I speak the language.  Yet, even if you are not fluent in Italian, you can recognise authentic Italian food while eating it.  If the dish you ordered has so many ingredients that you cannot taste the main ingredient (i.e.. veal), then… well, that's unlikely to be authentic Italian food.  But I digress.  Back to today's recipe: Matarocco.  It is a condiment that is used in Trapani to dress bruschetta (which is pronounced "broosketta" and not "brusheta") and is very similar to Pesto Trapanese … only it does not have any cheese in it.  It is the perfect appetiser for any barbecue and that's what we would always have before starting to grill meat, fish and veggies!  Enjoy!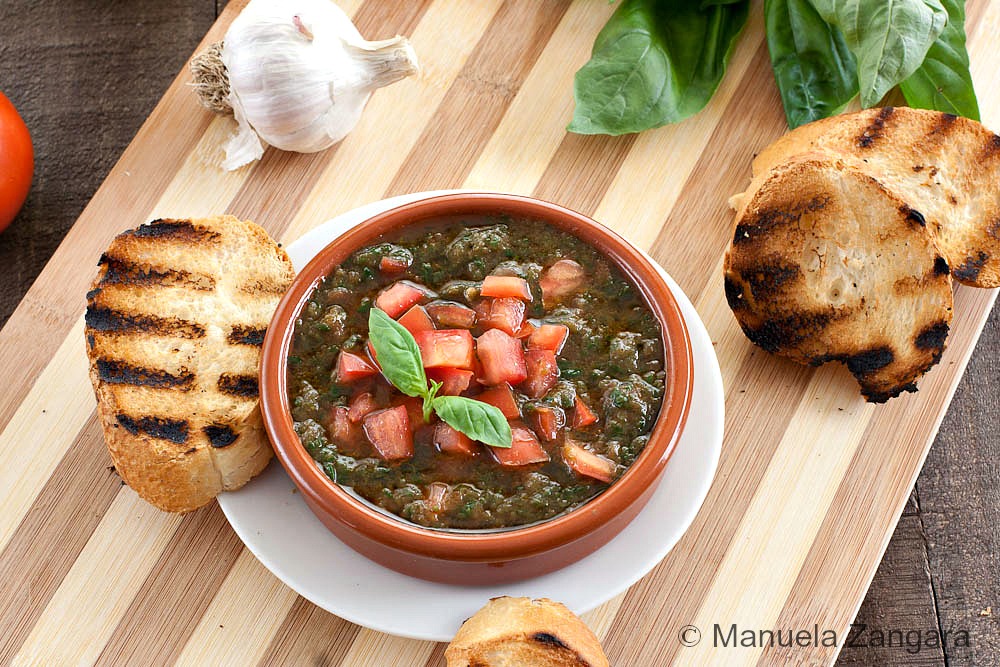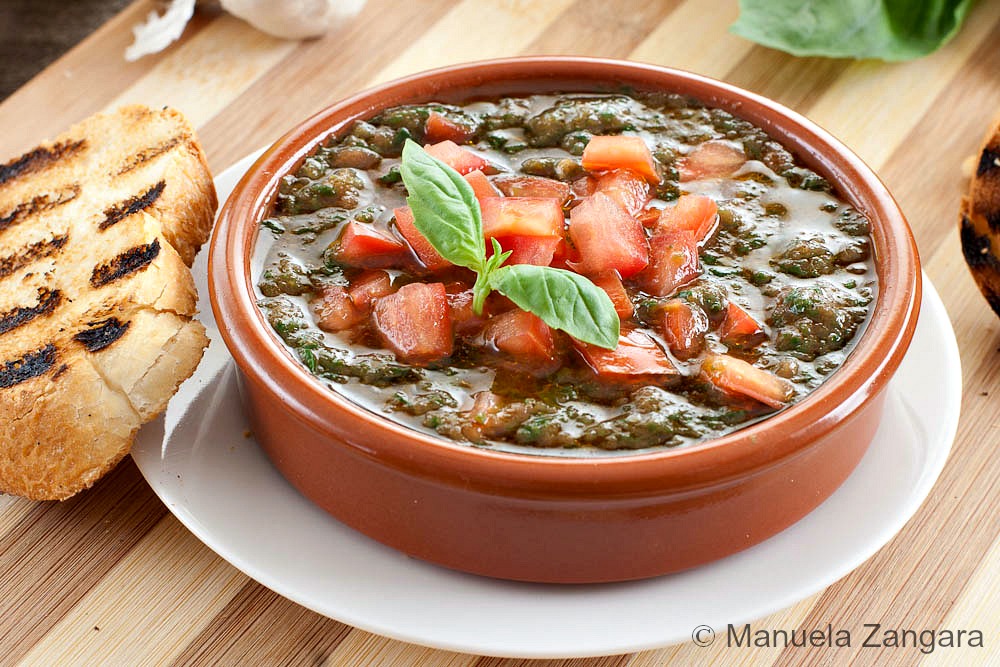 Matarocco
The recipe for the perfect condiment and bruschetta topping: Sicilian Matarocco.
Ingredients
8 to

matoes

ripe

4

garlic cloves

1

small bunch of basil

80

ml

– 1/3 cup extra virgin olive oil

Salt and Pepper to taste
Instructions
Wash the tomatoes and put 4 of them in a pot with boiling water. Leave them in it for 5 minutes, then drain them and peel them (be careful – they are hot!).

Wash the basil leaves and put them in a mortar with the garlic cloves and a pinch of salt and pepper. Using the pestle, make them into a thin paste.

Add the cut peeled tomatoes and keep working with the pestle to combine all the ingredients.

Pour the mixture into a bowl, add the extra virgin olive oil and the remaining tomatoes (unpeeled). Mix.

Serve immediately with grilled crostini.
Recipe Notes
I made half dose of the above recipe for our family so that's what you see in the pictures.

Related Posts: