When visiting Kyoto, you must stop by Nishiki Market, a narrow, five block long shopping street lined by more than one hundred shops and restaurants. It has a pleasant and busy atmosphere that is perfect for those who want to explore the variety of culinary delights that Kyoto is famous for!
MARKET
Nishiki Market is very old as the first shop opened in 1310, when it used to be a fish wholesale district. Later on, a larger variety of shops opened too and it became a retail market. Many stores have been operated by the same families for generations and today it is a both an important market packed with locals and tourists alike.
Not many people know that Nishiki Market is also known as "Kyoto's Kitchen". It is a foodie's heaven as it specialises in all things food related.
I love the fact that it is a covered market and it has a beautiful coloured "ceiling". It is a great place to visit on a rainy day!
We saw fresh seafood – which included whale.
Dried seafood.
Cooked seafood.
All kinds of produce, like leafy vegetables.
Bamboo shoots.
Seaweed.
Or tiny tomatoes!!
You can also find knives and cookware, wine and liquors (including sake).
It's also the perfect place to find Kyoto specialties, such as Japanese sweets.
Pickles.
Dried bonito… both in flakes
and full!
Most of the stores specialize in a particular type of food, and almost everything sold at the market is locally produced.
There are also a few little restaurants and food stands selling food, including Tamagoyaki and fish cakes.
We tried some sushi and it was delicious!
RESOURCES ON MSM
RECIPES:
TRAVEL IN JAPAN:
Nara & Fushimi Inari guide – Japan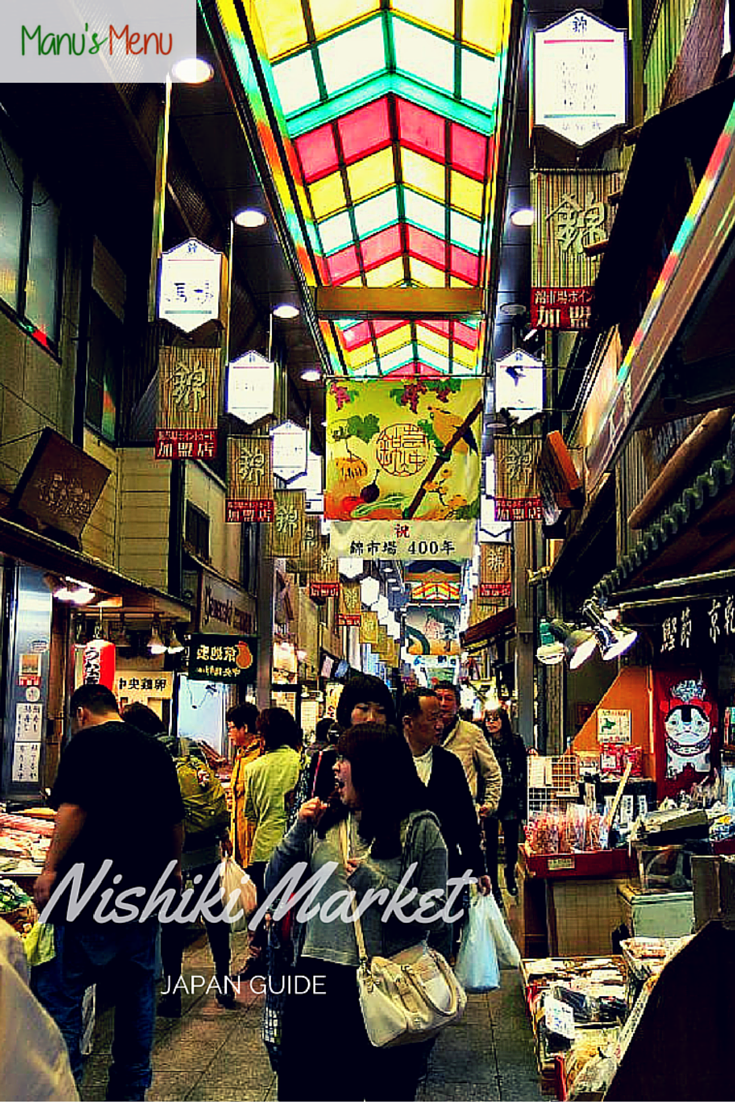 HOW TO GET THERE
The Nishiki Market are parallel to Shijo-dori. It can be reached on foot in less than five minutes from Shijo Station on the Karasuma Subway Line or Karasuma or Kawaramachi Stations on the Hankyu Line.
MAP

Related Posts: