We love Kyoto and every time we visit Japan, we try and spend at least 1 week in town. During our latest trip to Japan, we actually stayed in Kyoto for 11 nights! I hope you enjoy my guide on depachika in Kyoto!

We usually rent a house near Ninnenzaka (read about it here), so we seldom eat out at dinner, as we have a kitchen with a fridge and microwave. We wake up very early and walk all day long, so when it gets dark, we just want to take it easy and relax "at home".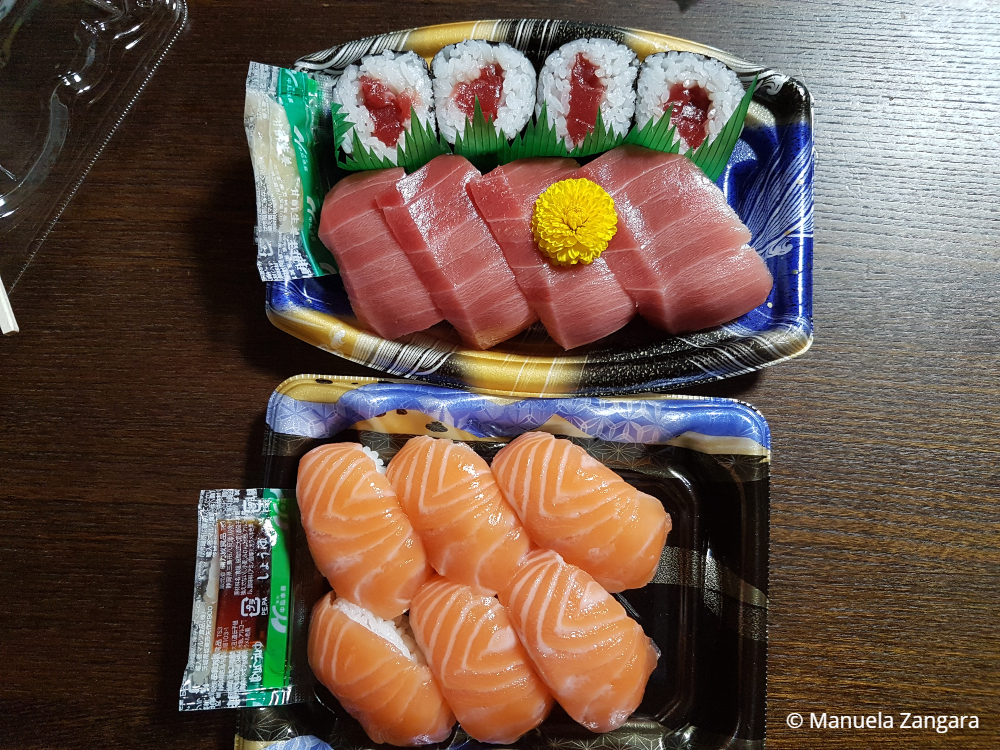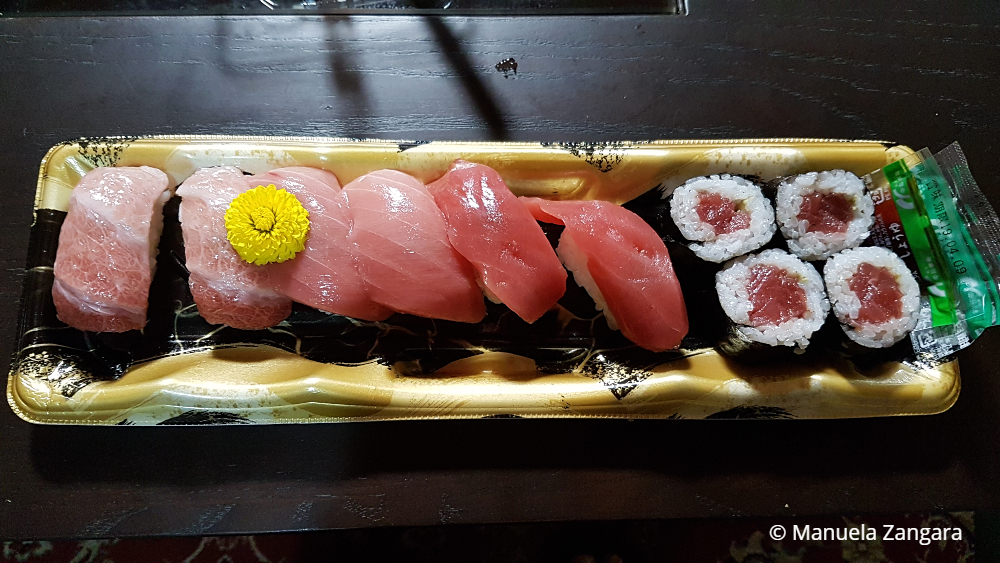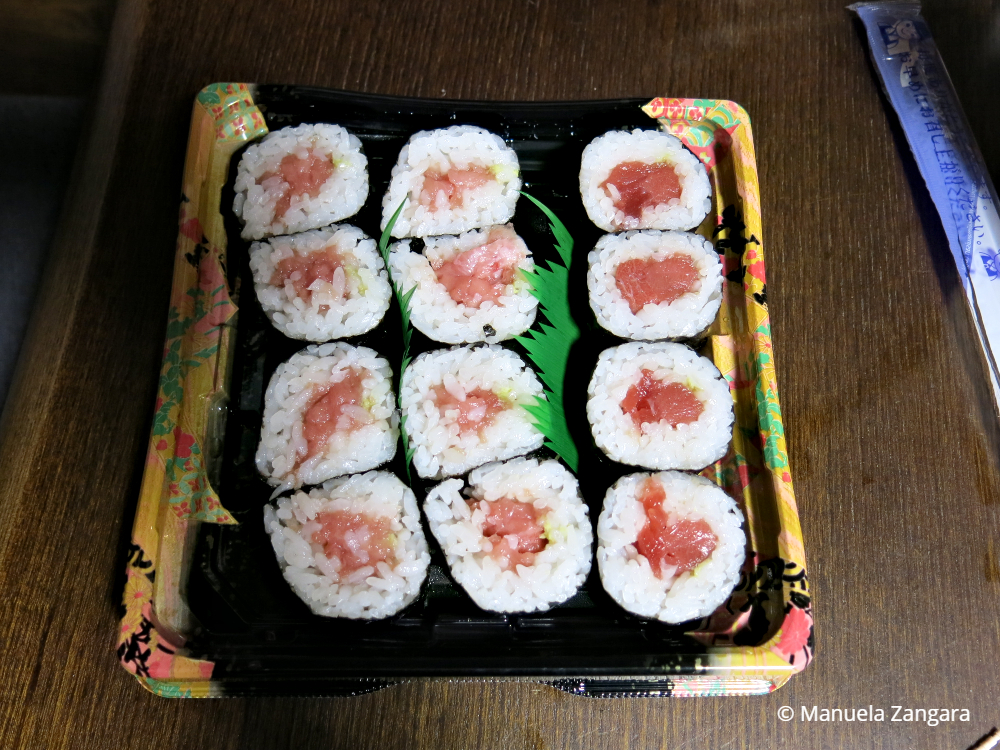 We have lunch outside (check out my review of Chojiro for delicious sushi) and breakfast and dinner at home. However, I try not to cook while on holiday (I am on HOLIDAY after all!), so we buy food from outside and eat it in the comfort (and warmth) of "our house".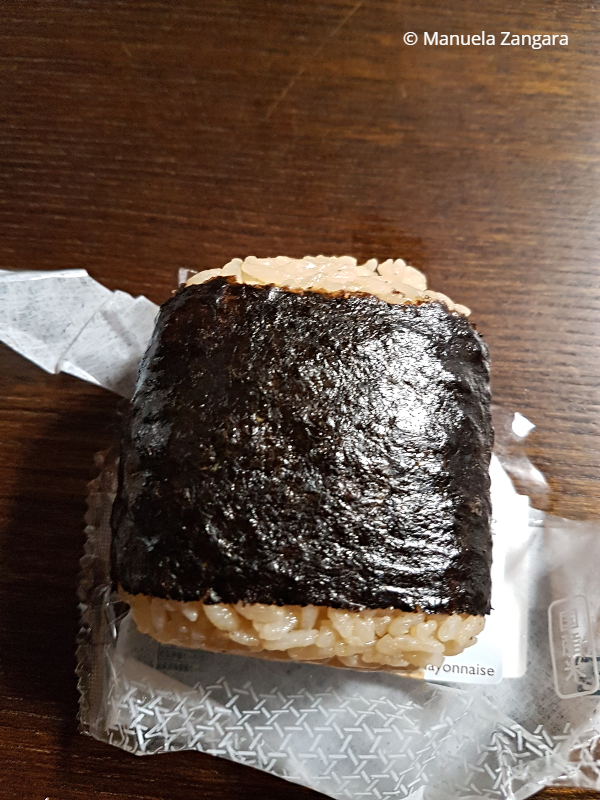 One of the things I like the most about Japan and its food scene are the depachika – in-house food halls in the basement of big department stores. Depachika are famous for their huge variety of gorgeous sweets and confectionery, immaculately packaged food, ready-to-eat dishes and picture-perfect bento. These food-filled basements, which are often attached to train stations, allow you to cover the breadth and depth of Japanese cuisine and beyond in a few steps! Besides, you can buy different items at different stalls and enjoy many specialties in one meal – which makes the whole family happy!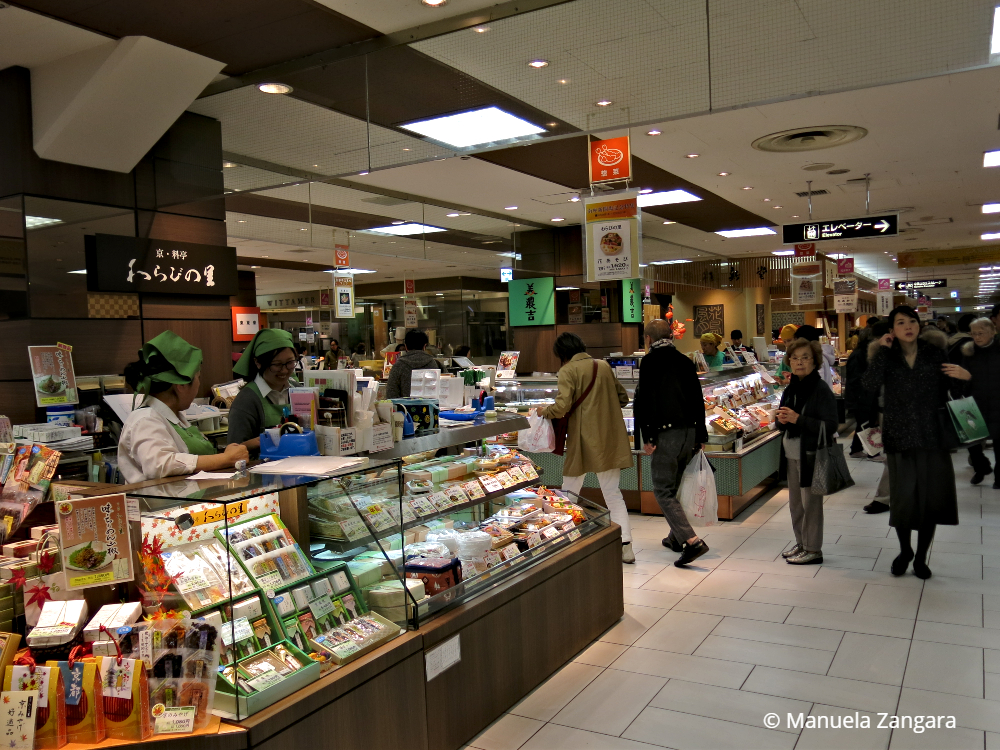 You can find depachika almost everywhere in Japan. Our favourite ones in Kyoto are Takashimaya at Shijo-Kawaramachi and Isetan at Kyoto Station, even though Daimaru is not bad either.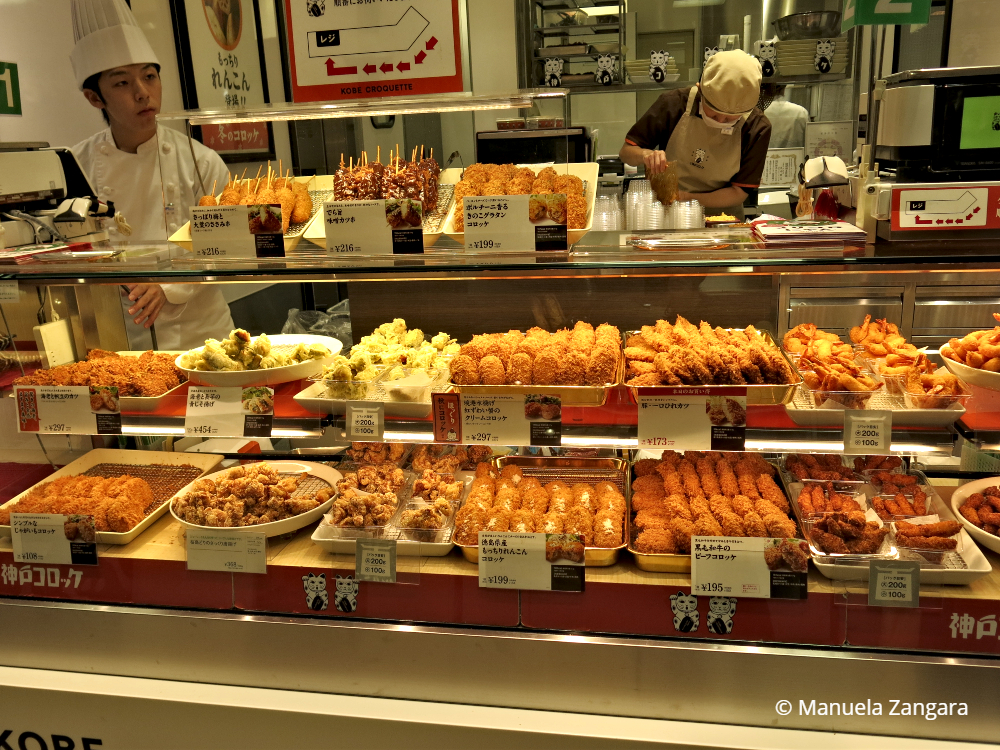 In many stalls, you can also get to see how the food is cooked… like these okonomiyaki!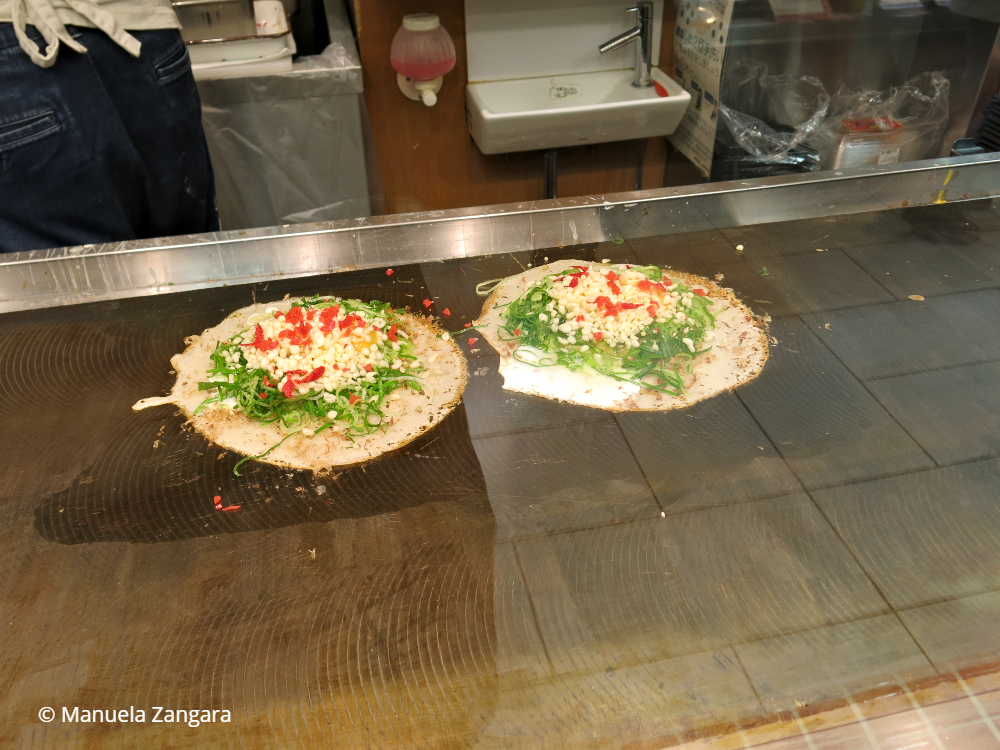 Or these Japanese pancakes (Imagawayaki), filled with sweet red bean paste (azuki).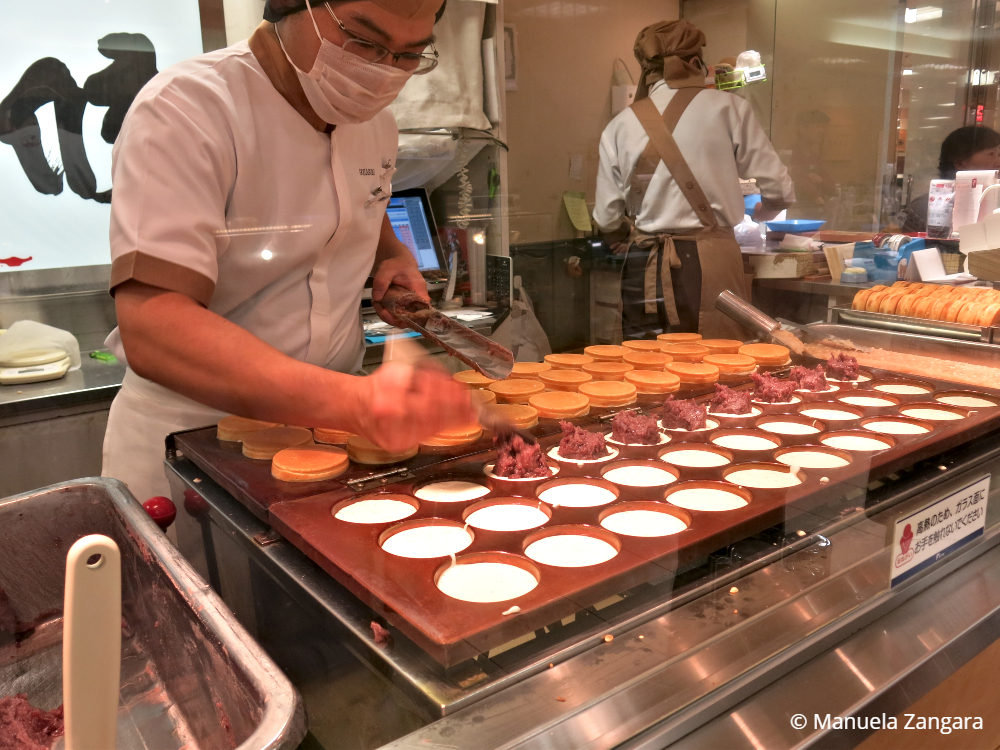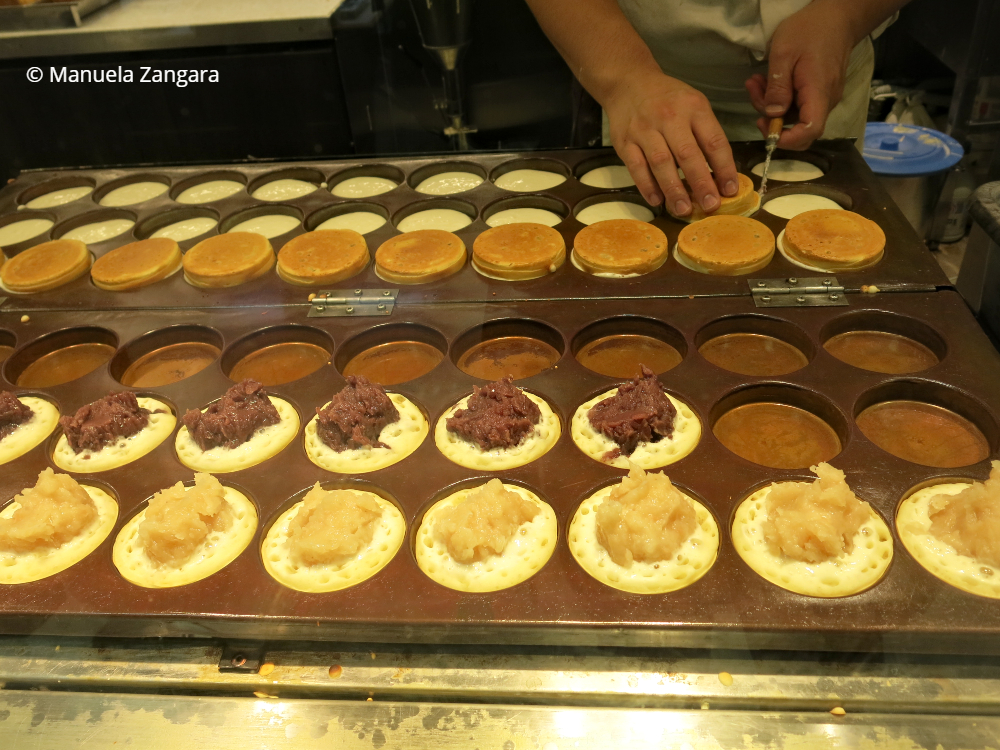 In the supermarket area, you can buy fresh fruits like these mandarins and persimmons.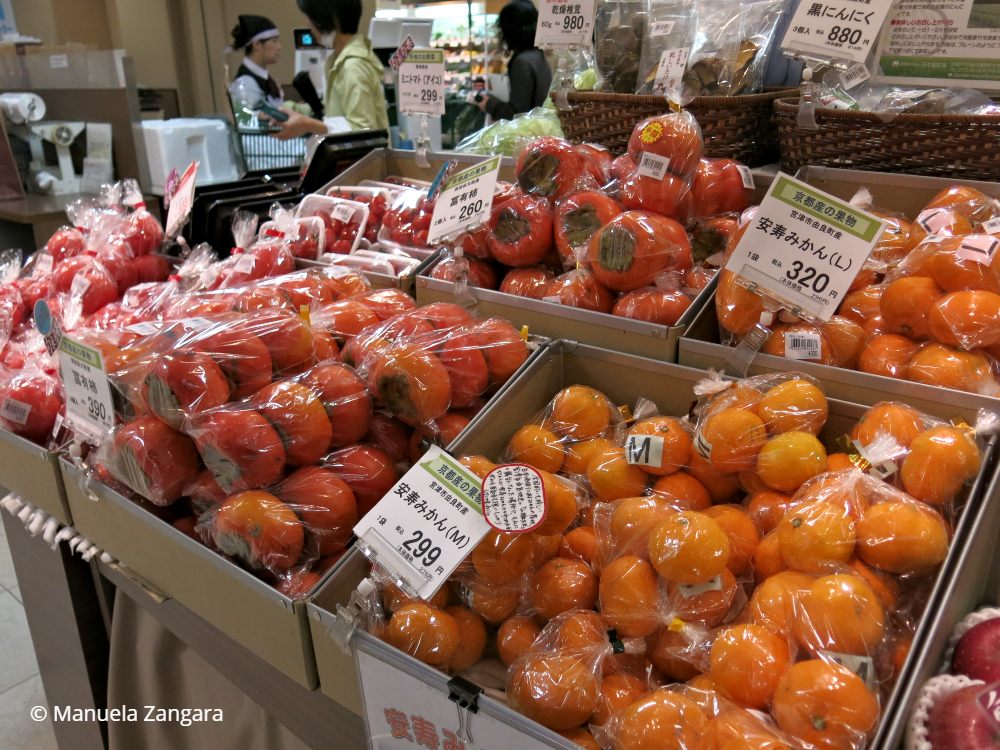 You can find fresh seafood.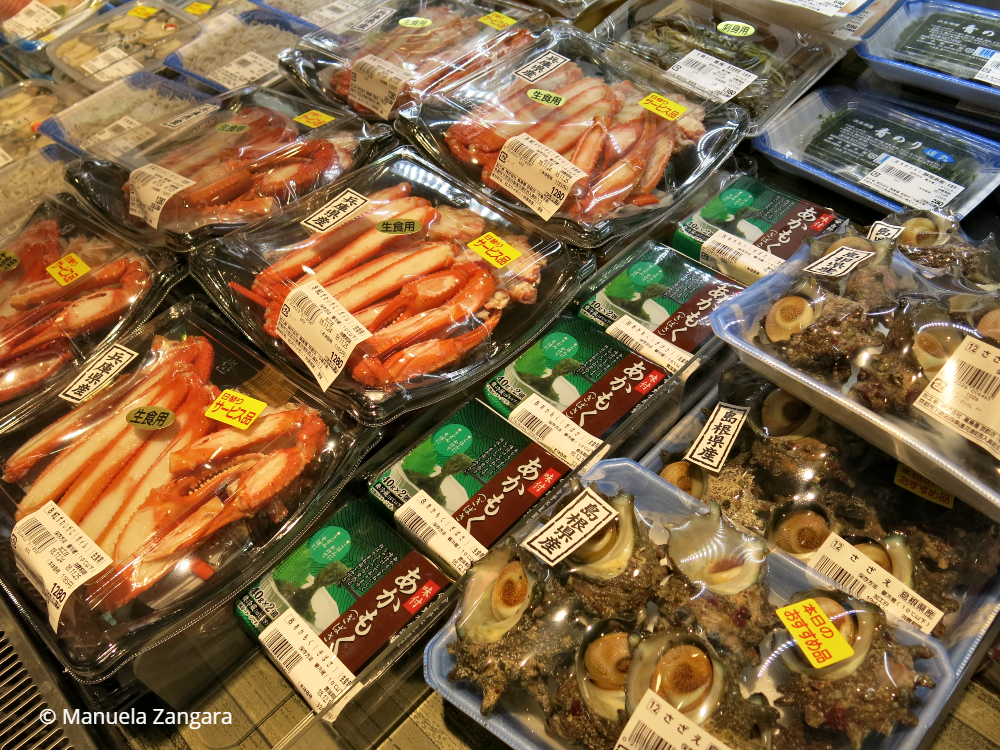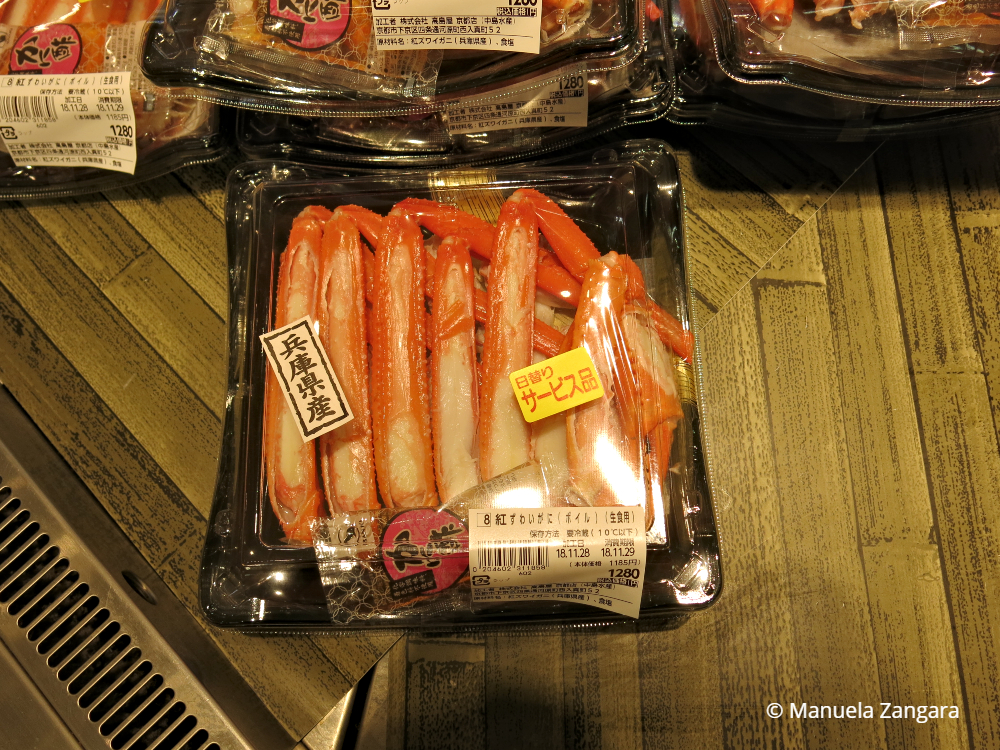 And delicious sushi and sashimi.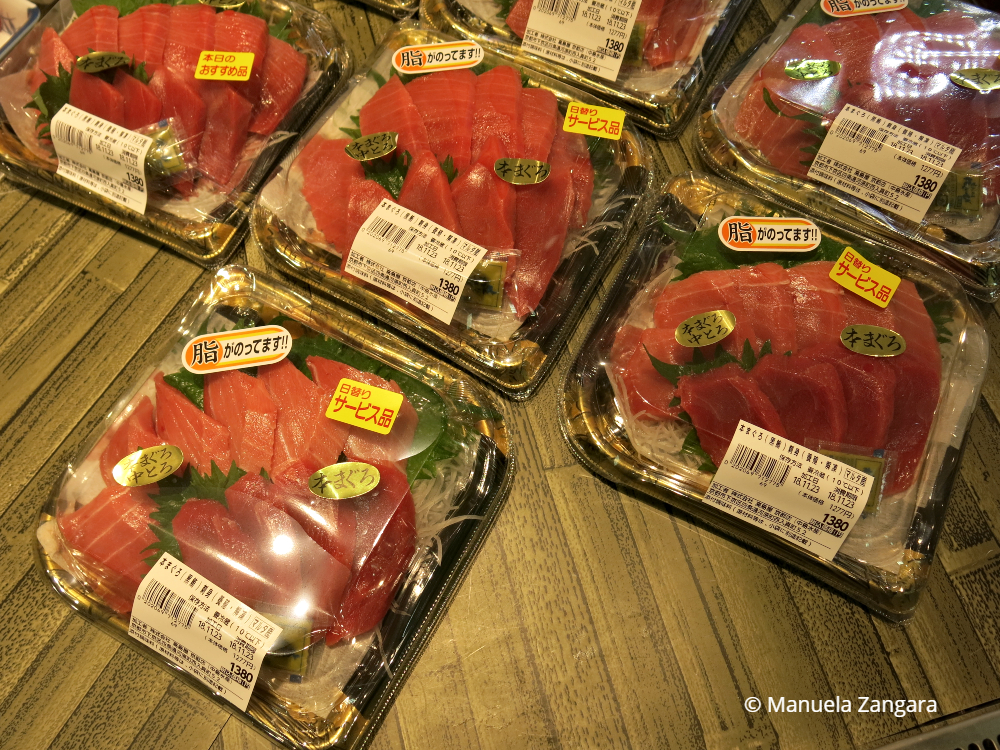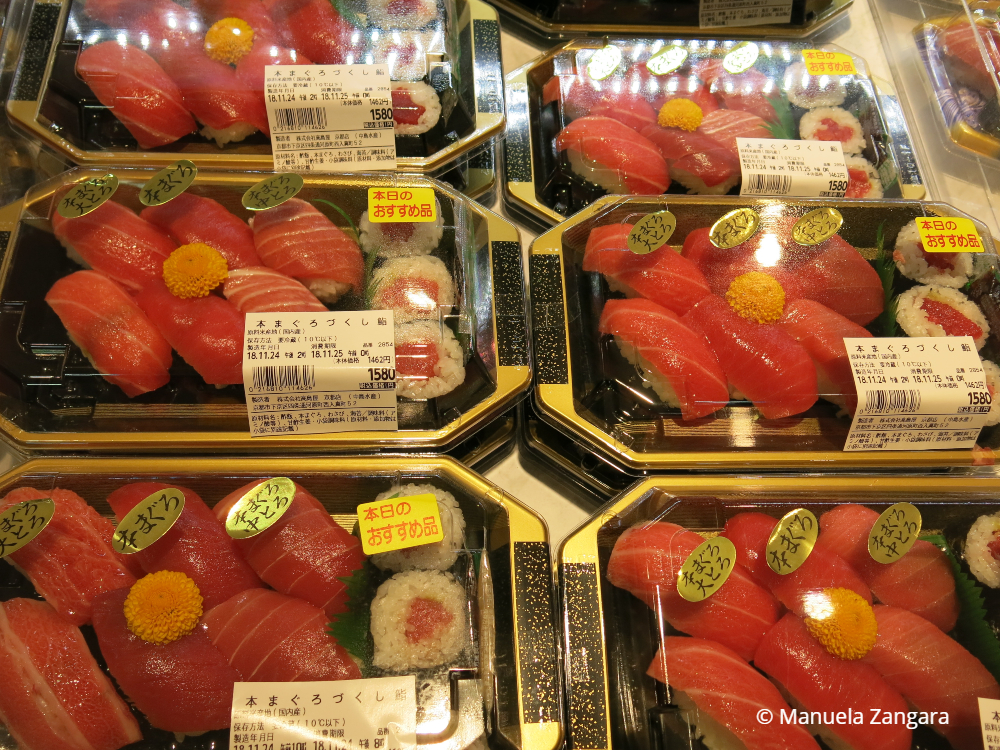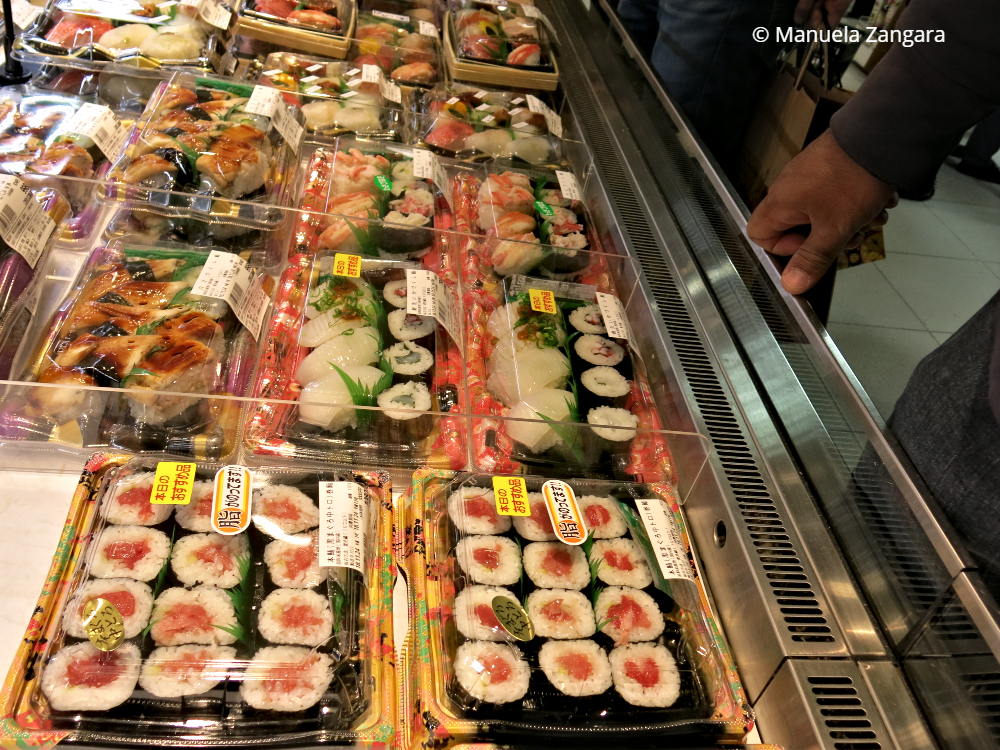 Yakitori, another family favourite. This time around, I discovered and fell in love with chicken liver yakitori! So good!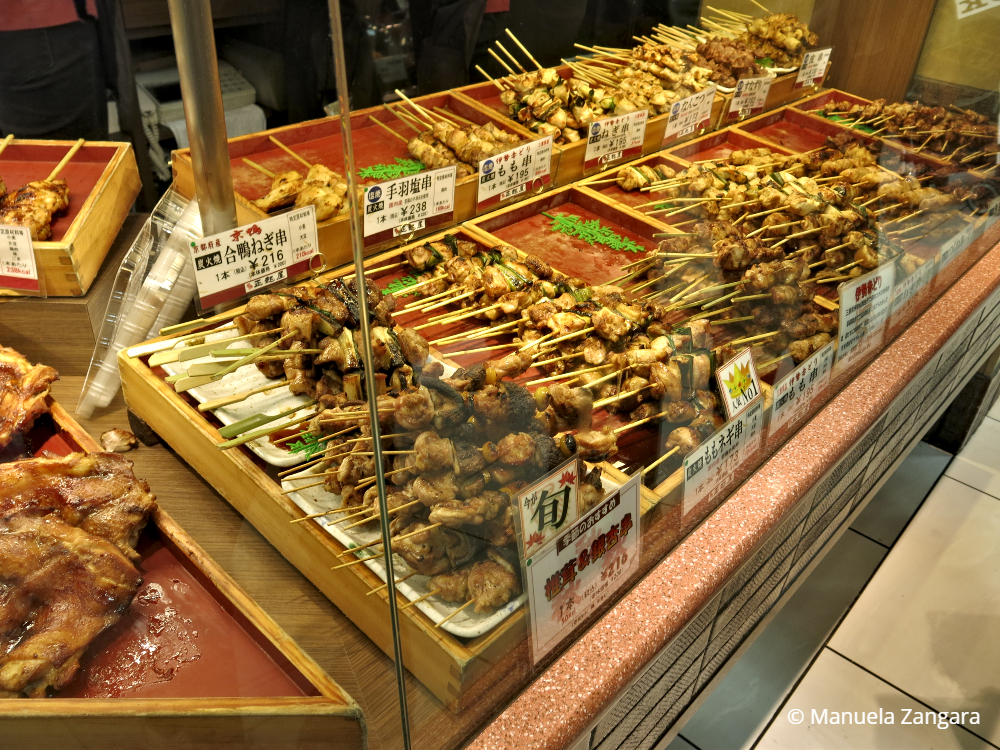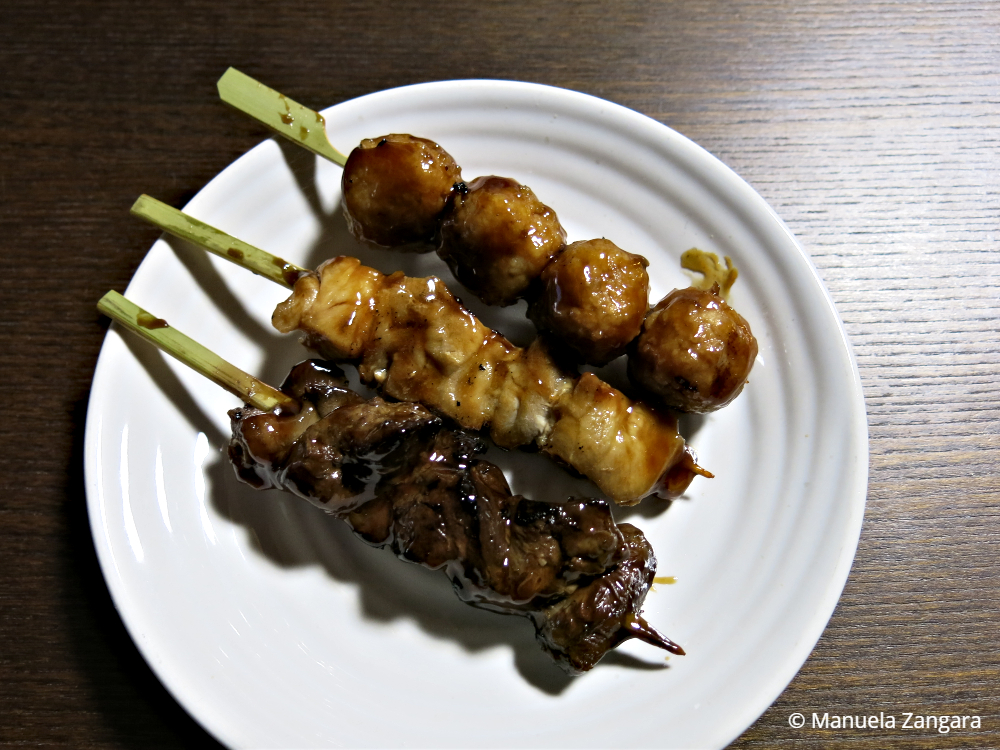 Korokke, tonkatsu, karaage and all sorts of fried food.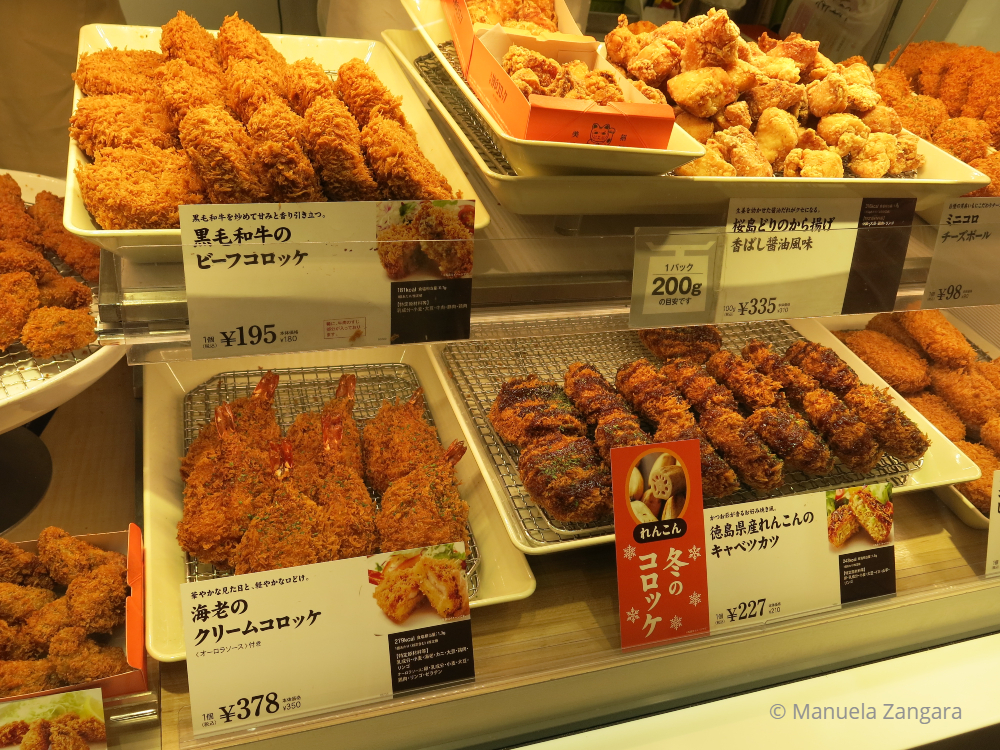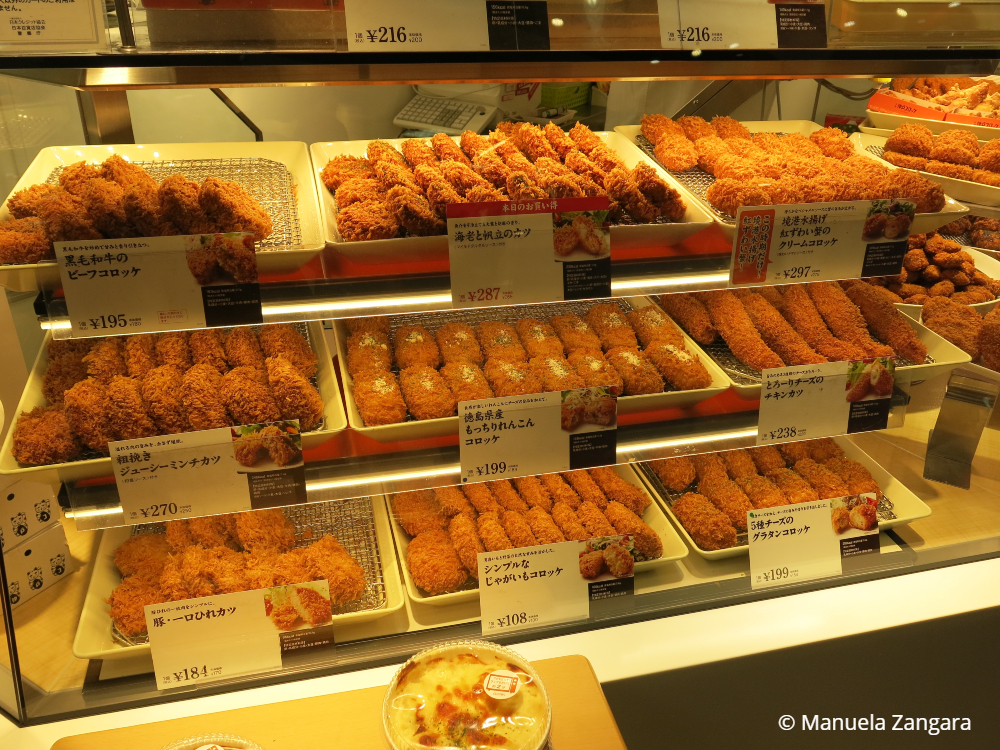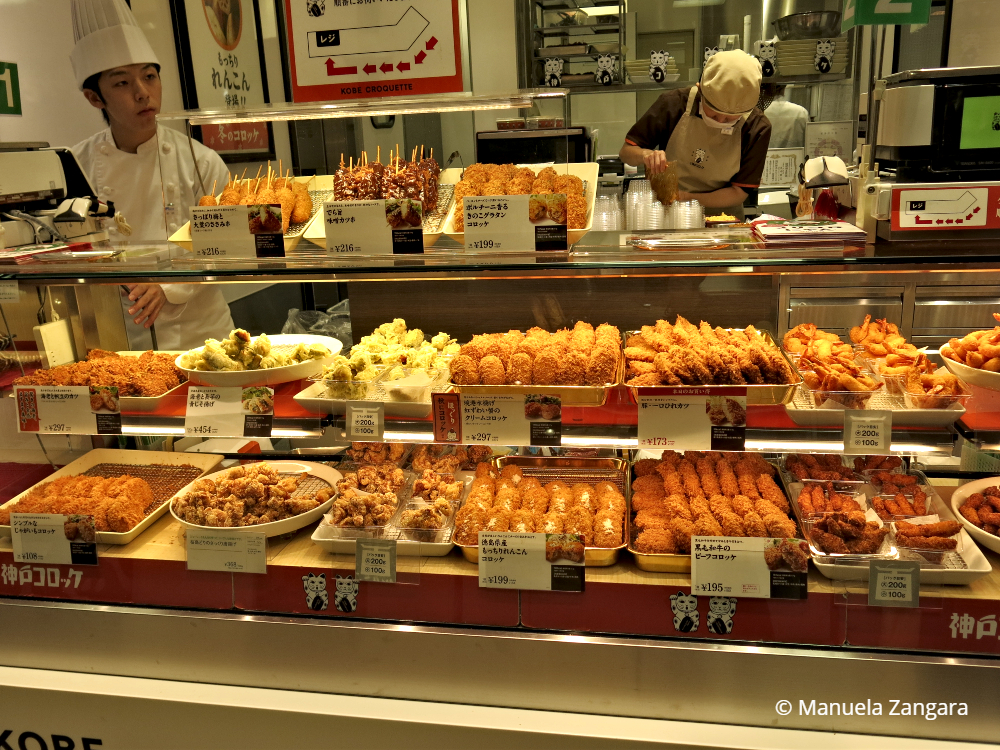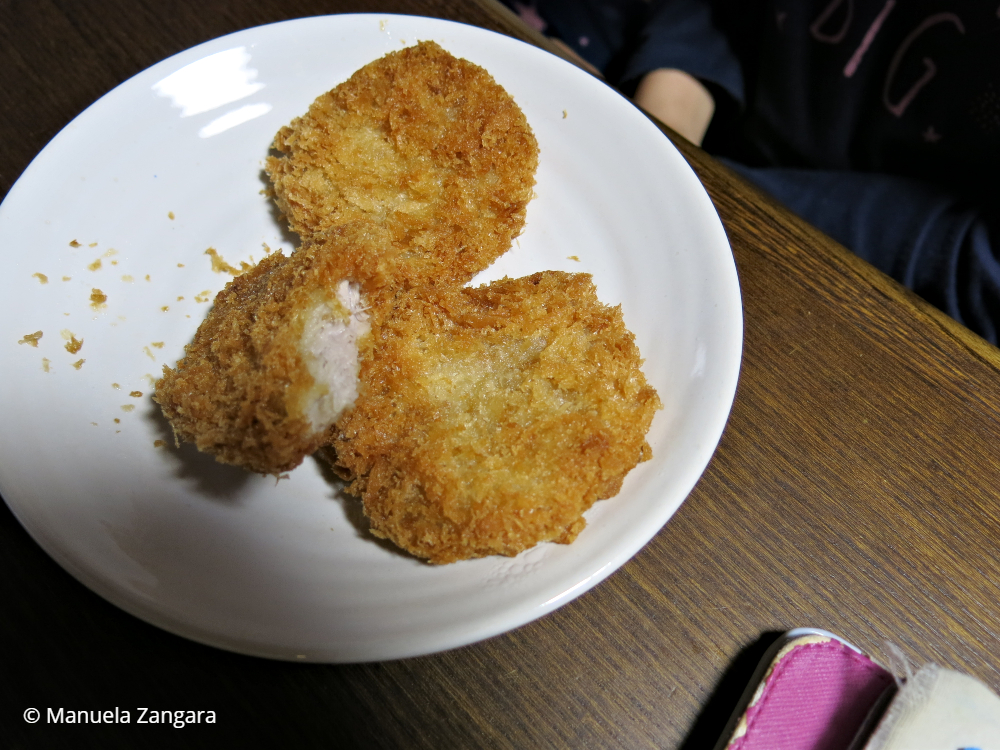 We also tried a sort of big stuffed potato gnocco/pancake.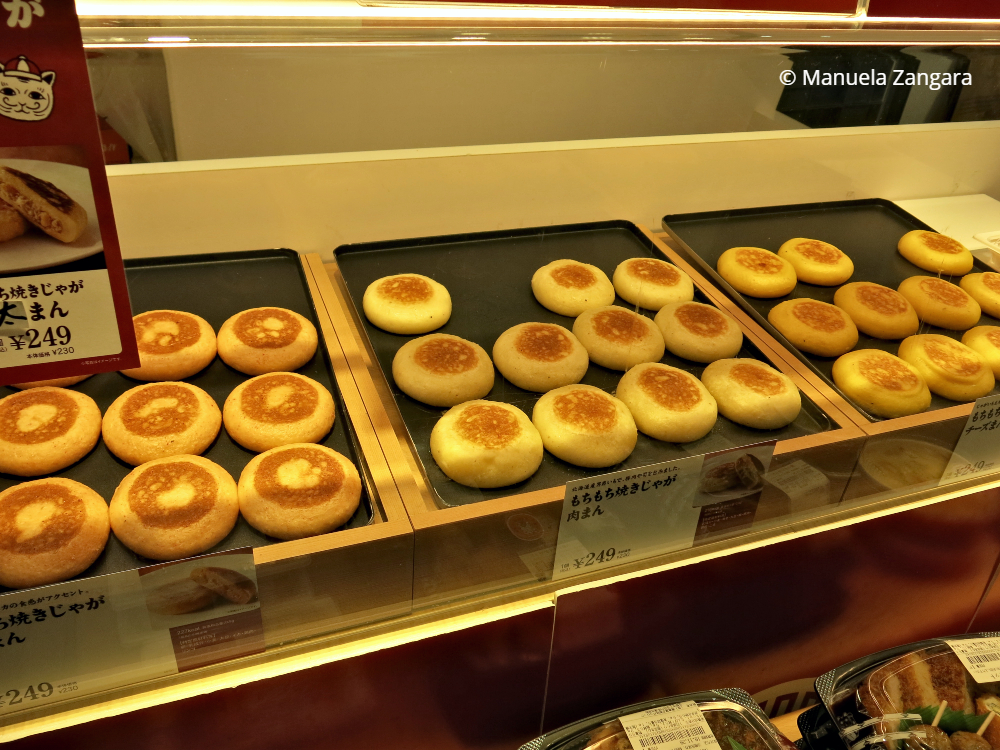 We had the meat-filled one: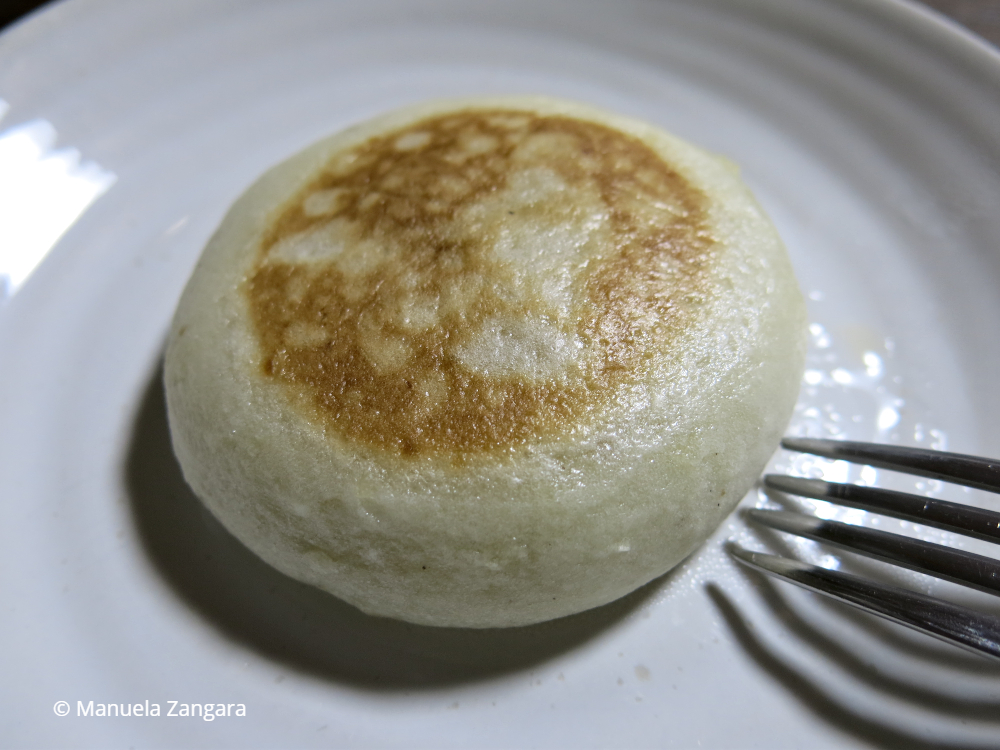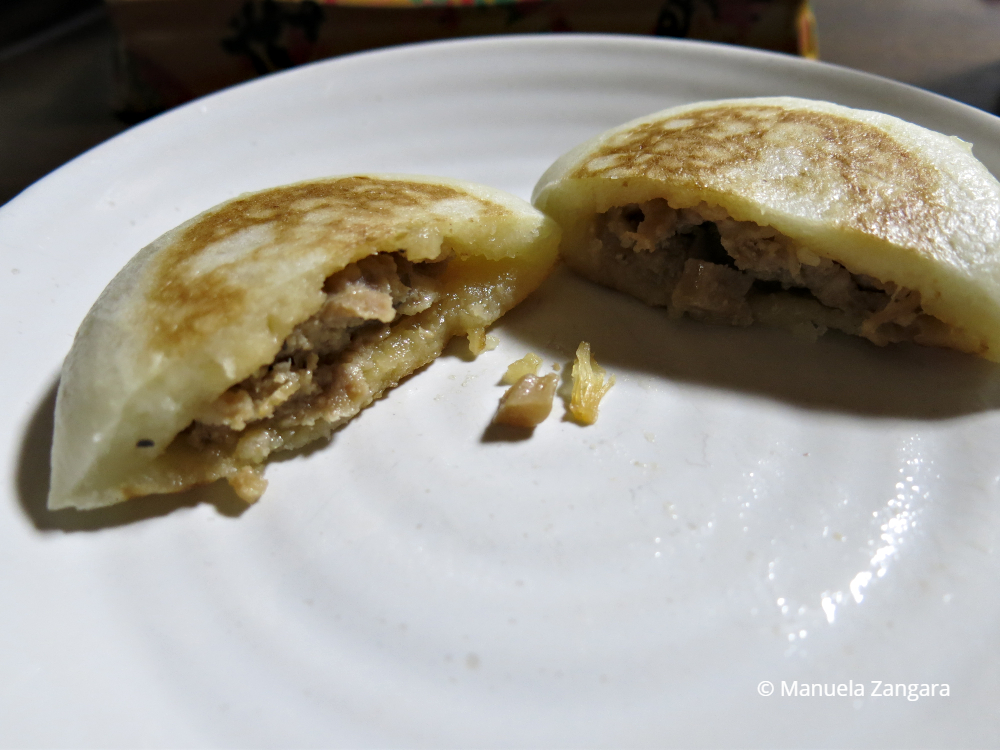 And the one filled with cheese!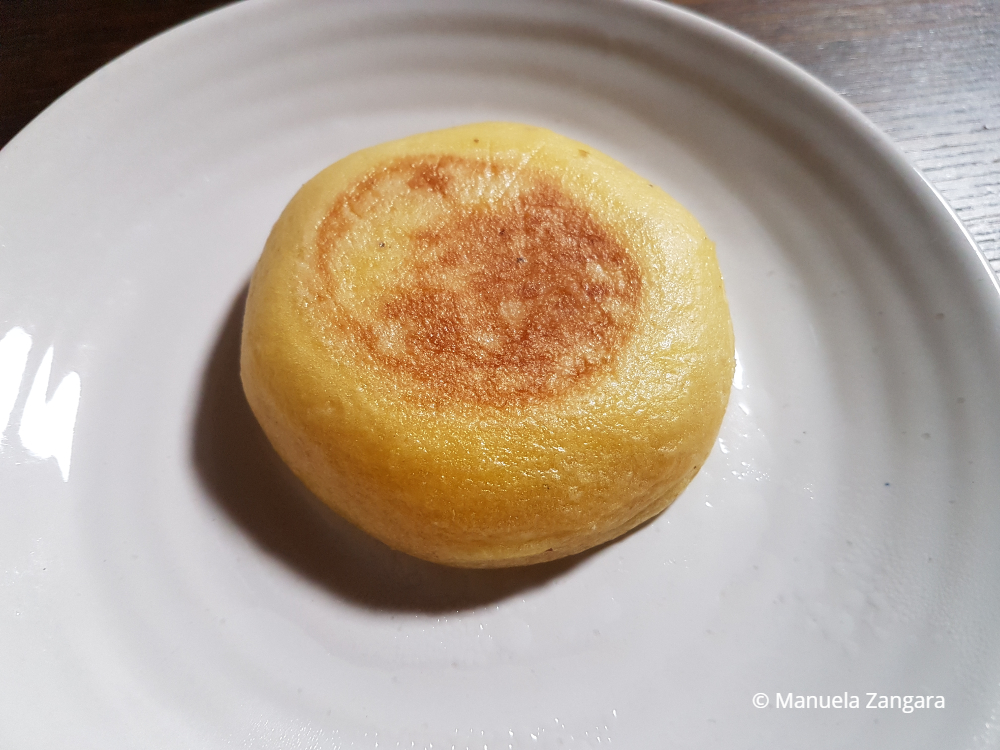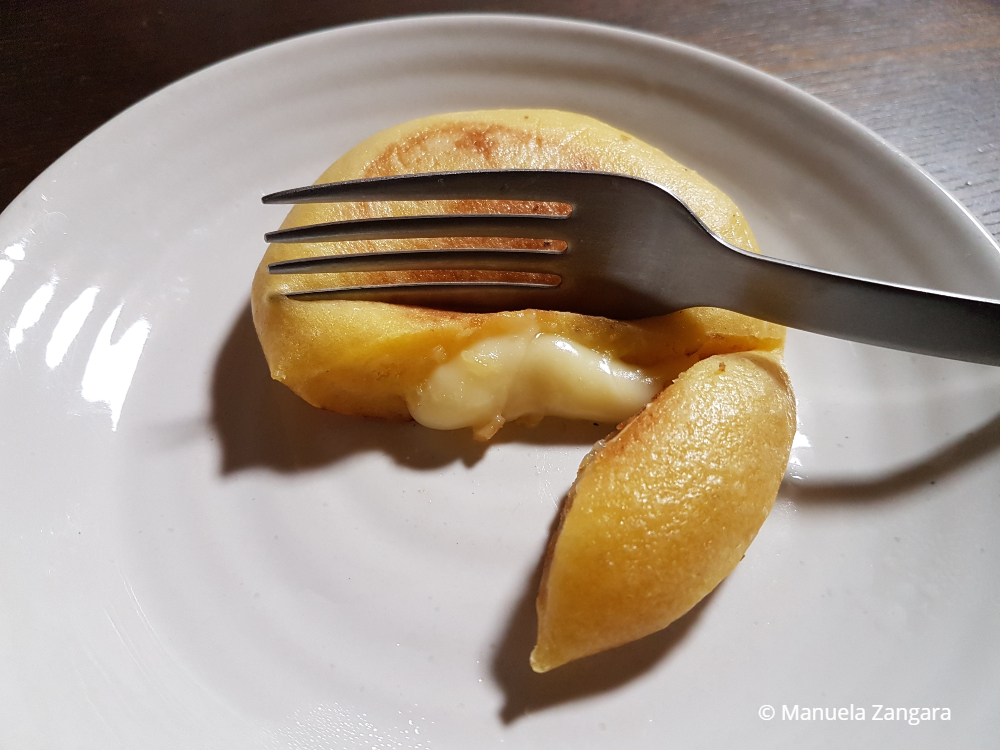 There are also international bakeries (mainly French and Italian) that sell European and Japanese delicacies.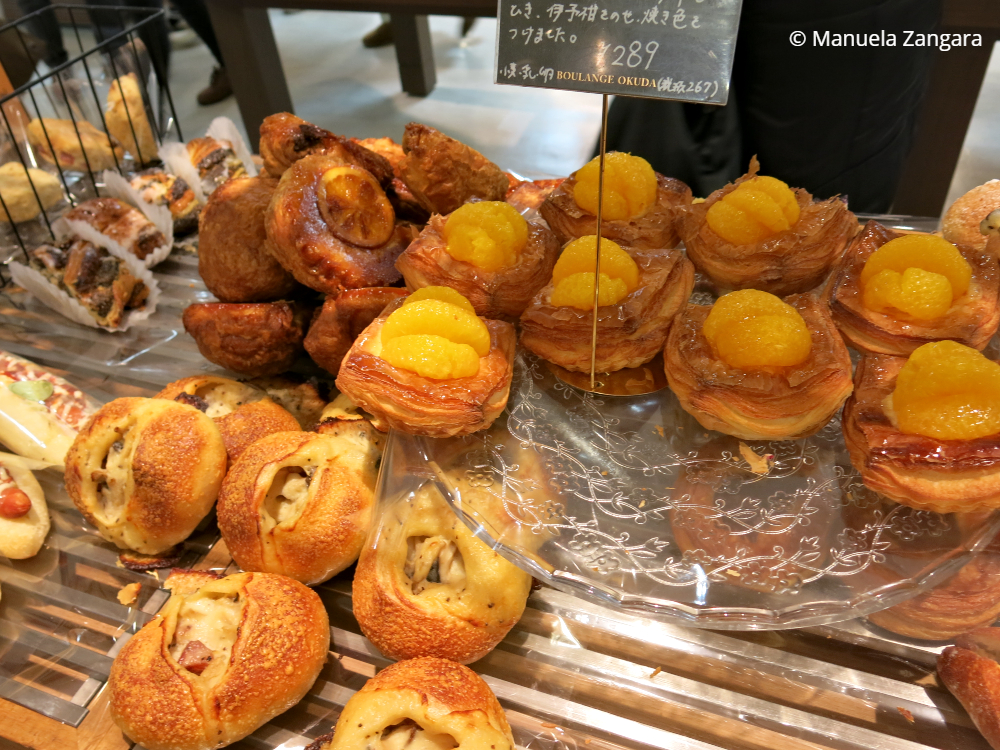 You can also eat some of the best Kare Pan ever (deep-fried bread filled with curry!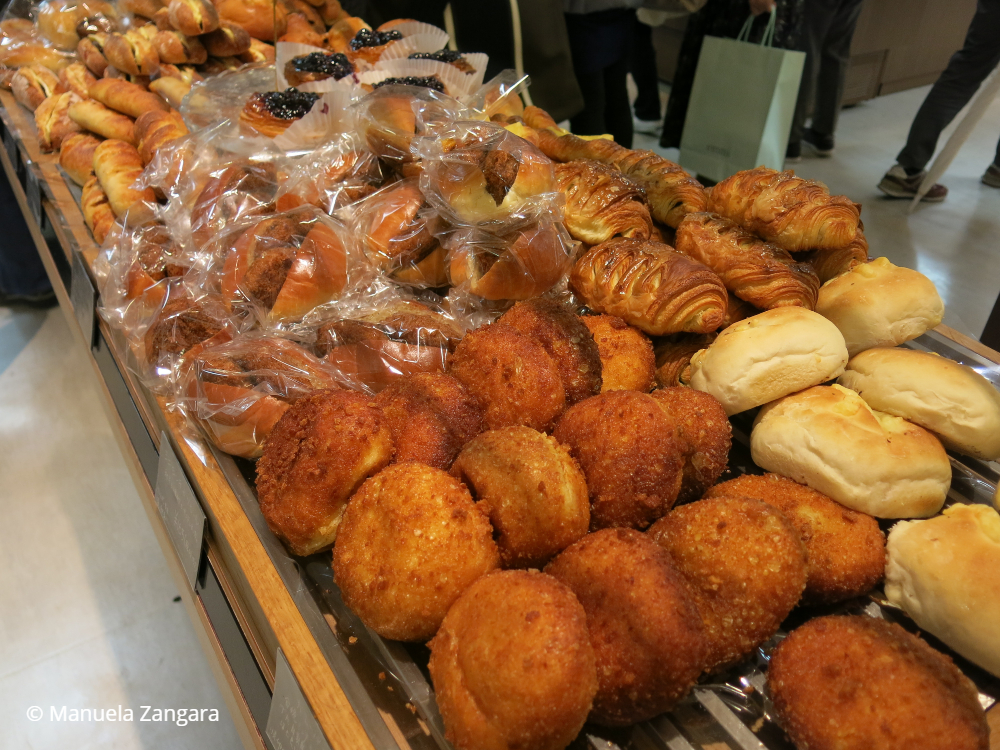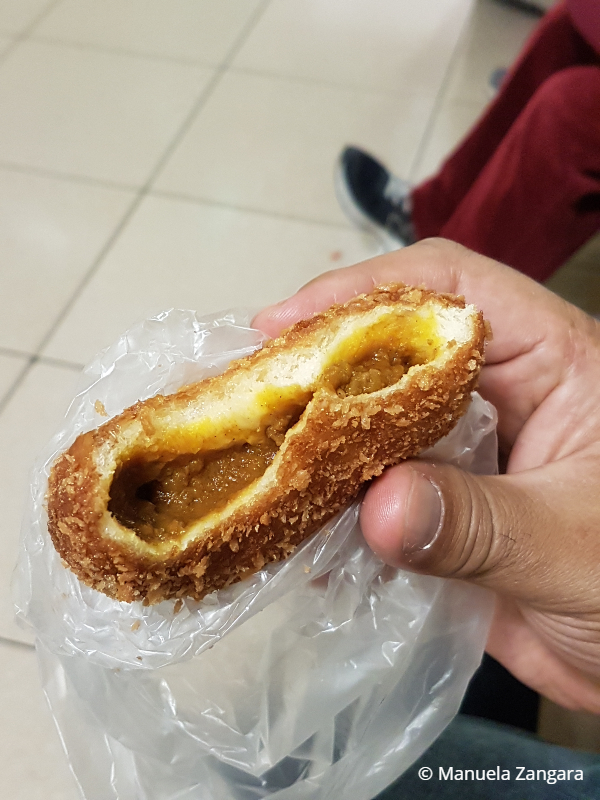 Yum!!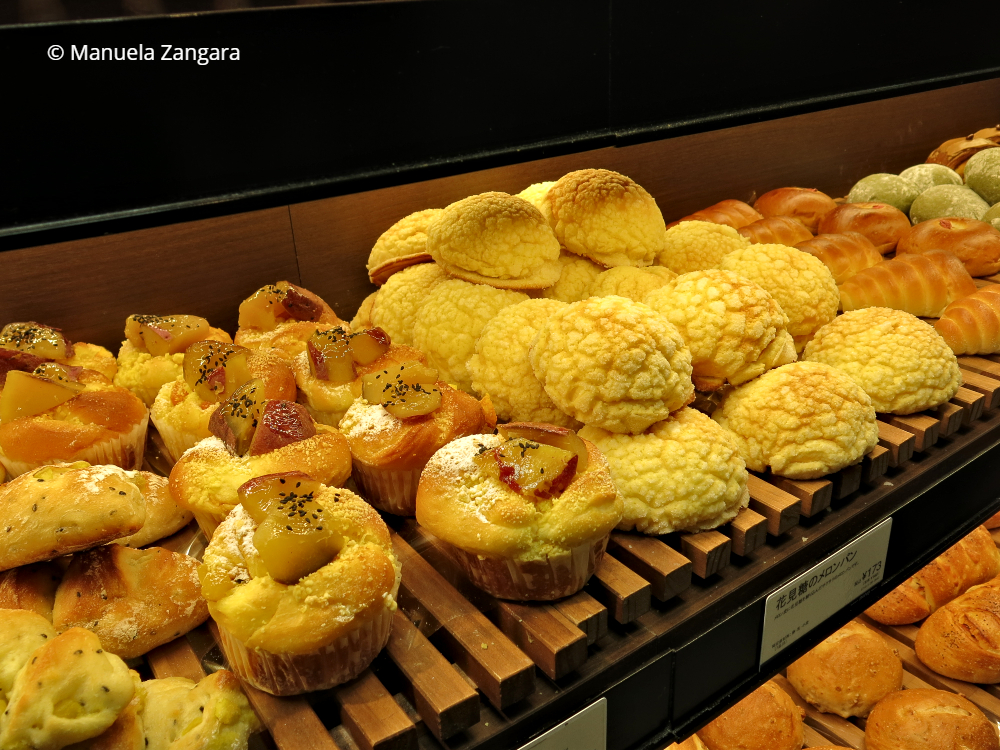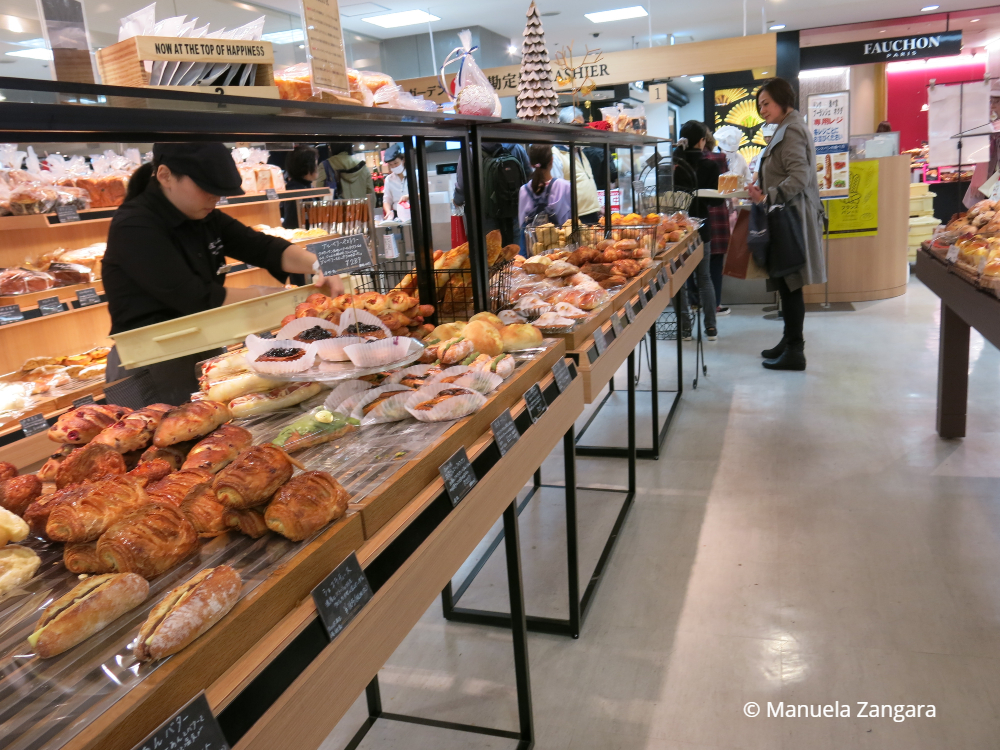 I had these matcha chocolate croissants or the orange pastry filled with dark chocolate for breakfast!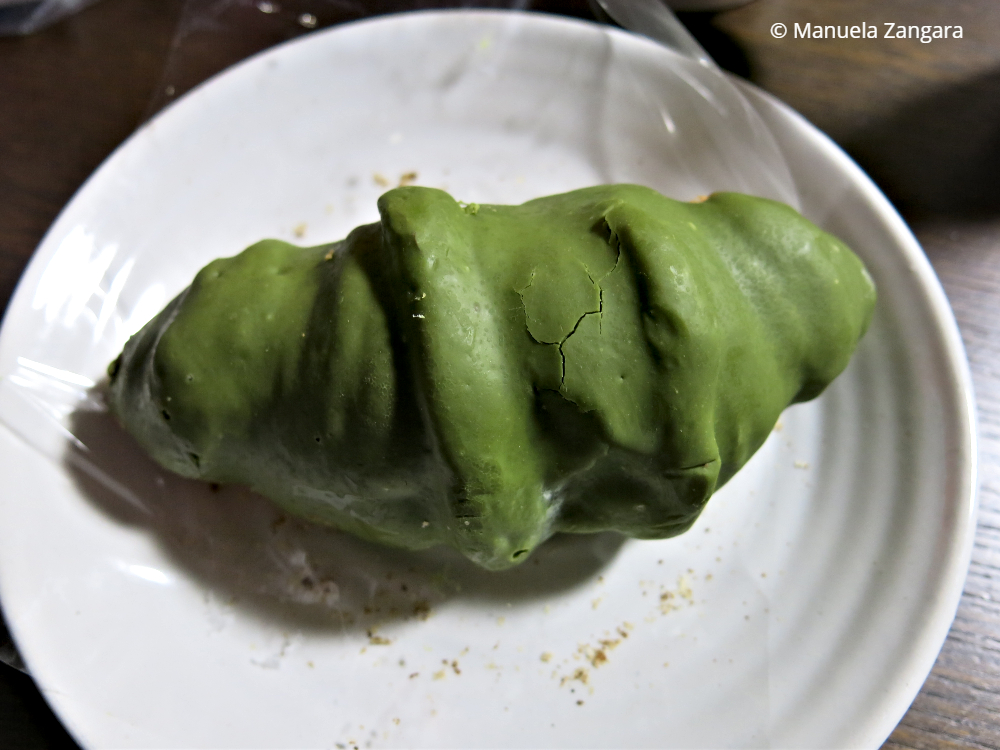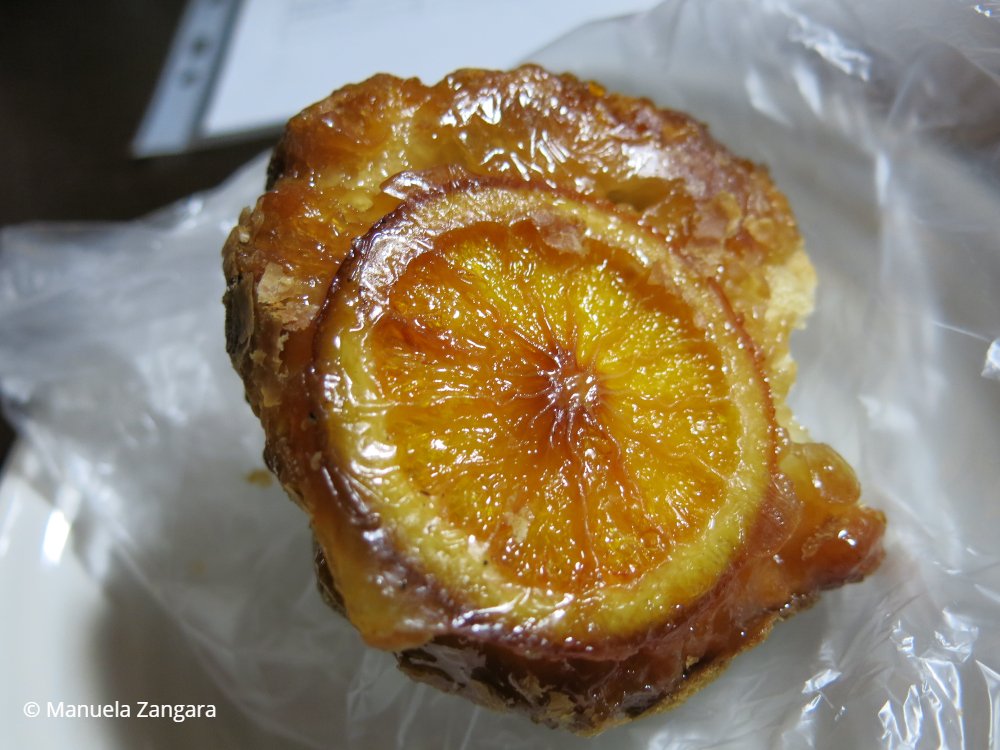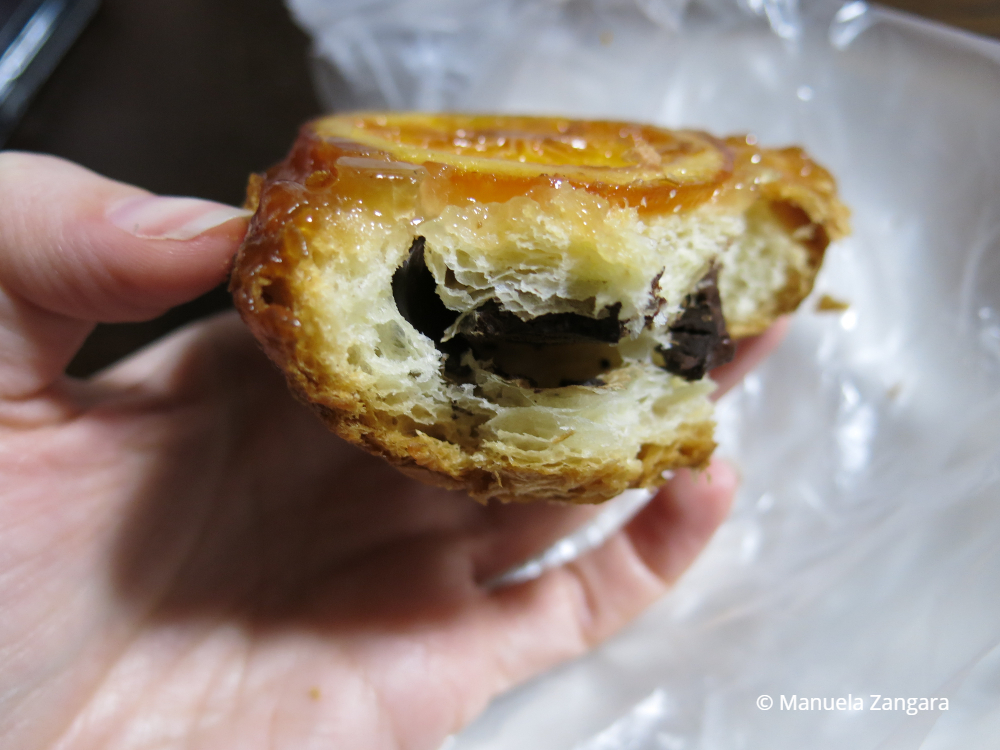 While my husband loved their pain aux raisins.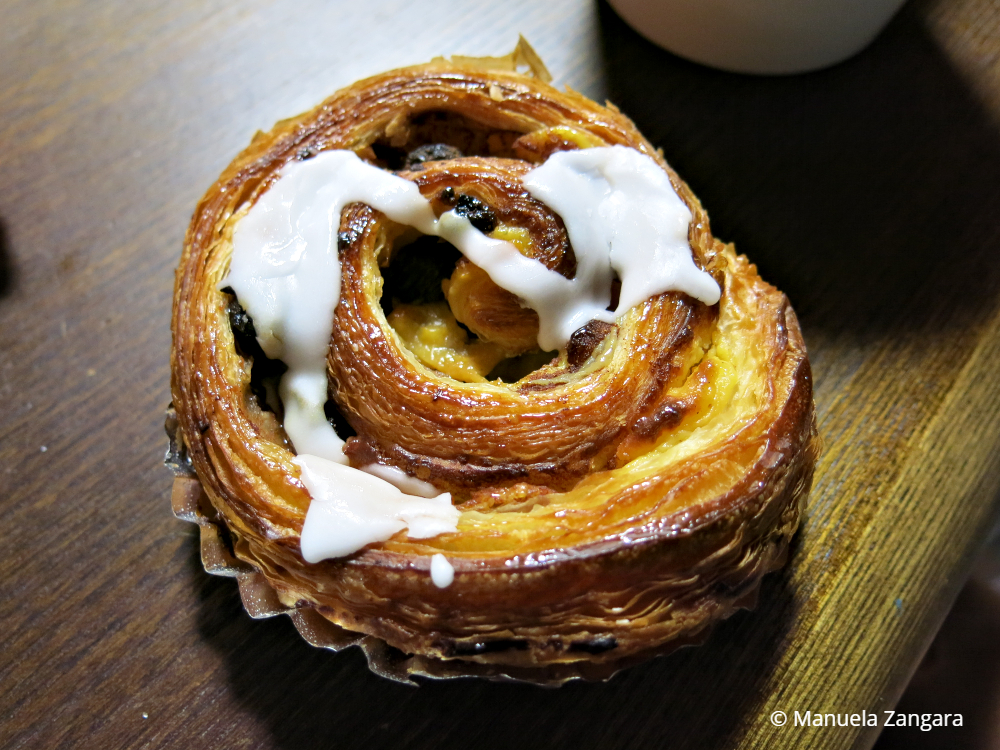 We also love 551 Horai, a shop where they sell Chinese inspired food. We got hooked on their gyoza, steamed buns, and sweet and sticky meatballs!!! YUM! They are so popular, the queue is always long!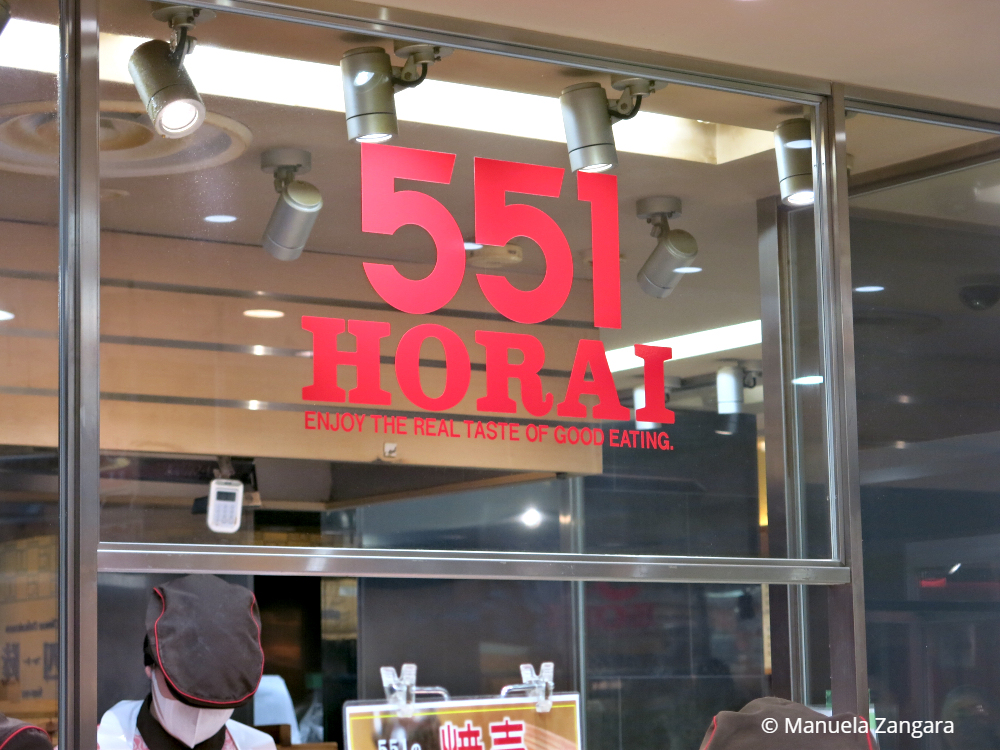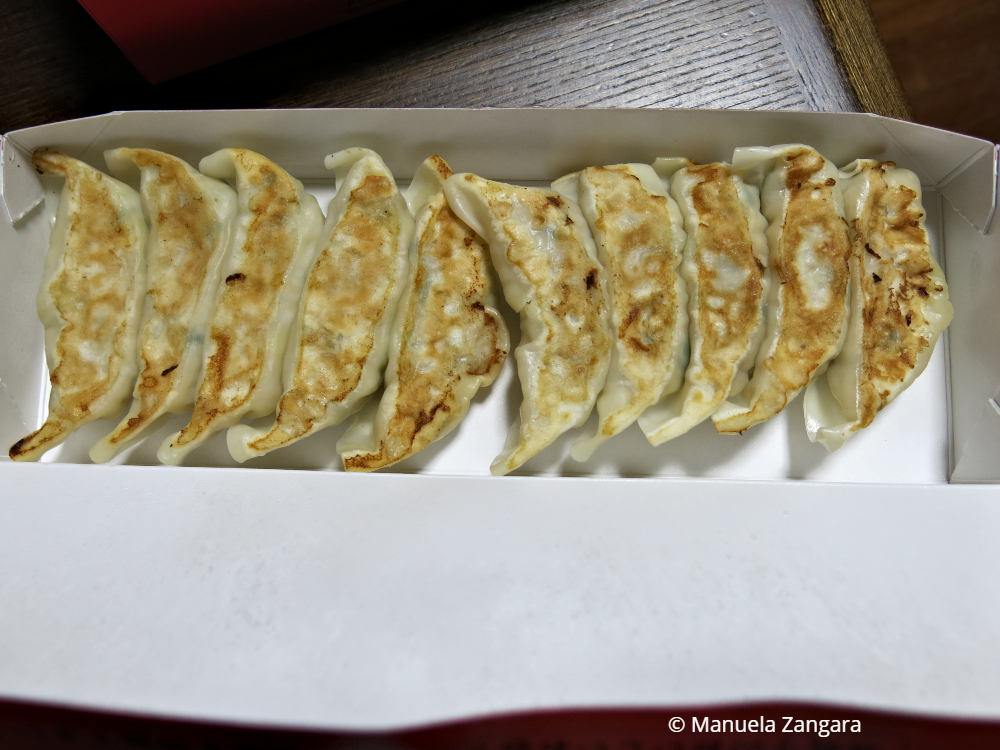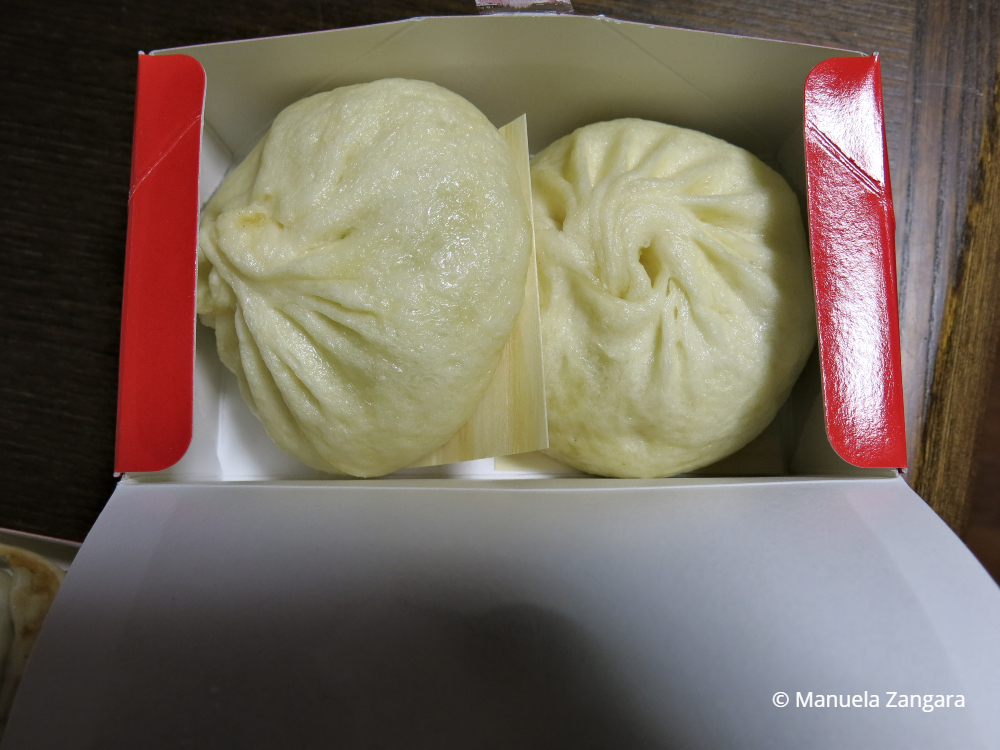 There are also numerous (classy!) pastry shops.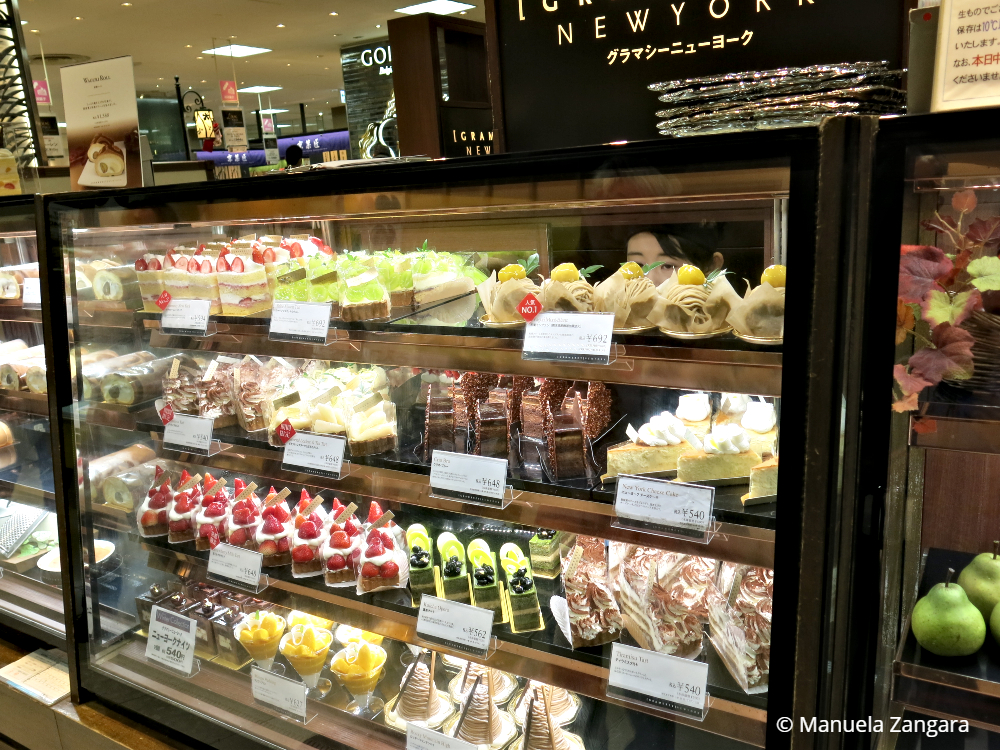 Look at these!
And this pear cakes!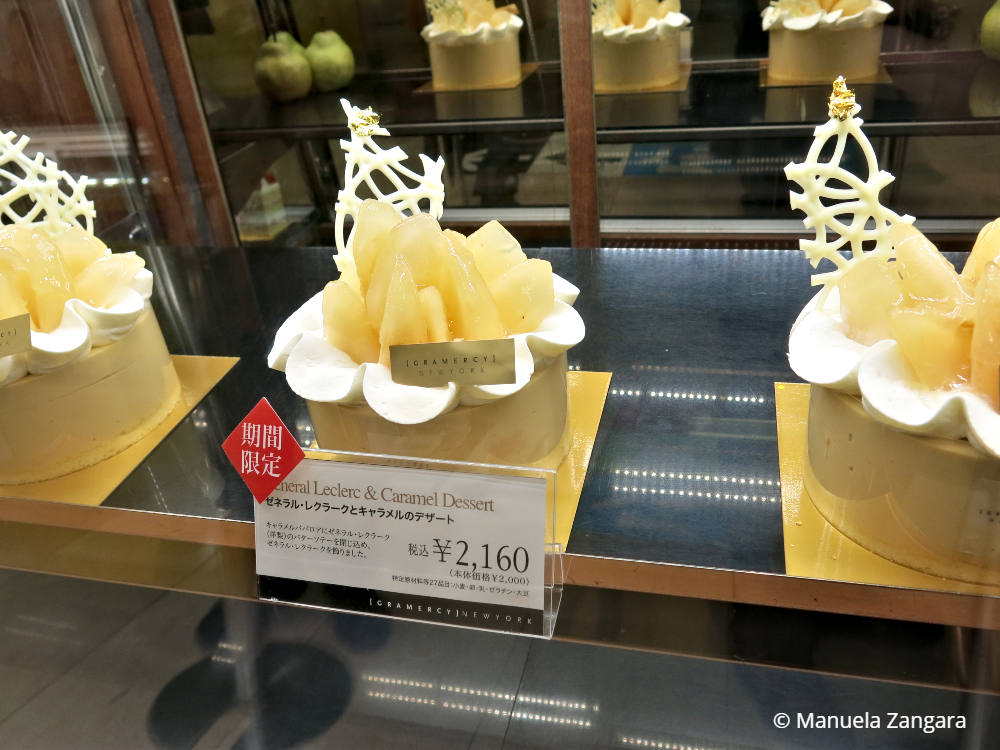 You can also see how they make Baumkuchen (and buy some of it too). A Baumkuchen is made up of layers of sponge cake and it is baked on a spit over a heat source. The cakes are huge and the baker brushes the spit evenly with batter as it rotates, allowing each layer to brown before the next layer is "painted" on. A typical Baumkuchen has 15-20 layers.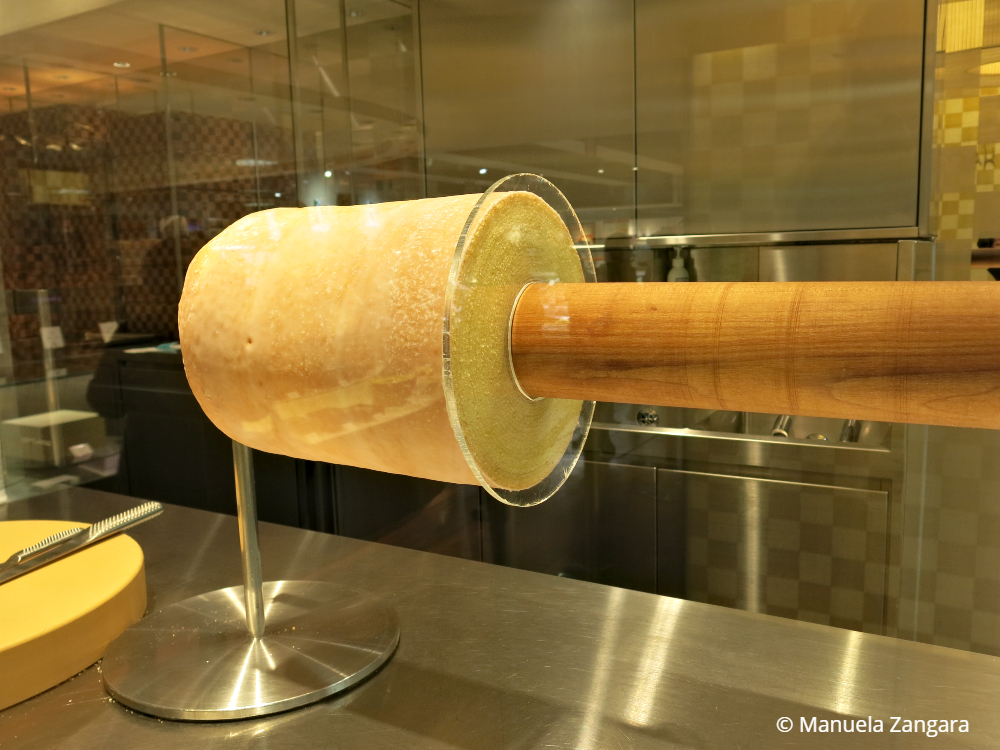 The cross-section of a Baumkuchen cake looks like that of a tree trunk. In fact, Baumkuchen is German for "tree cake", thanks to the many layers of rings that form the cake.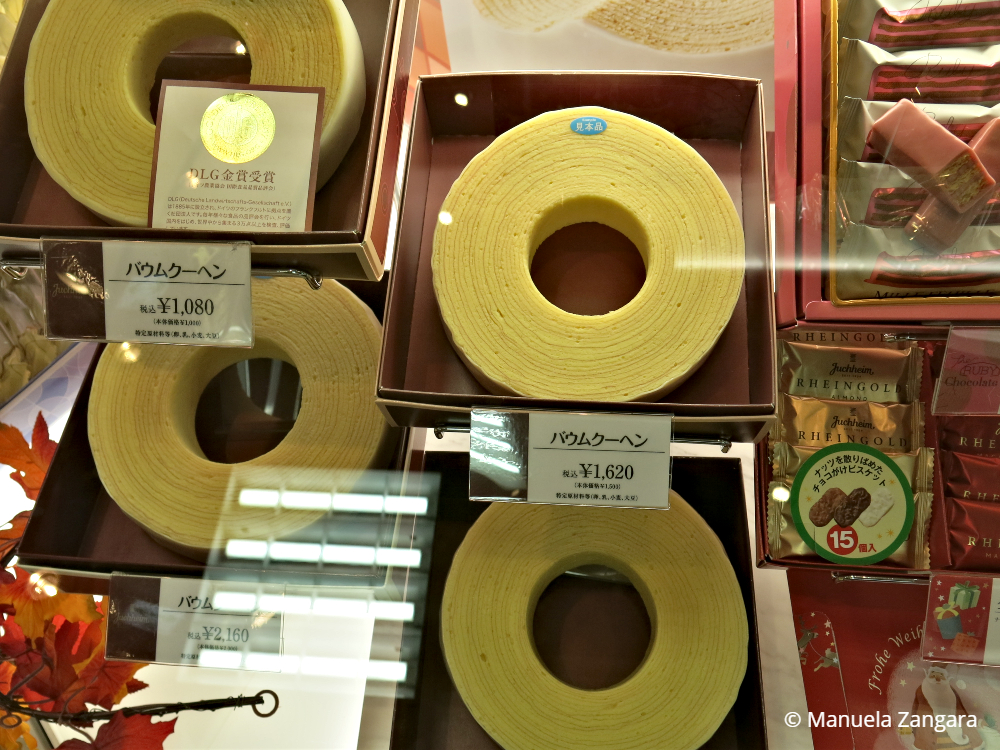 If you have a sweet tooth, a visit to one of the Malebranche shops is a must. There is one at the Isetan of the JR Station. They sell amazing sweets… and their matcha Cha no ka (茶の果). They are green tea langue de chat cookies filled with white chocolate. They are AMAZING.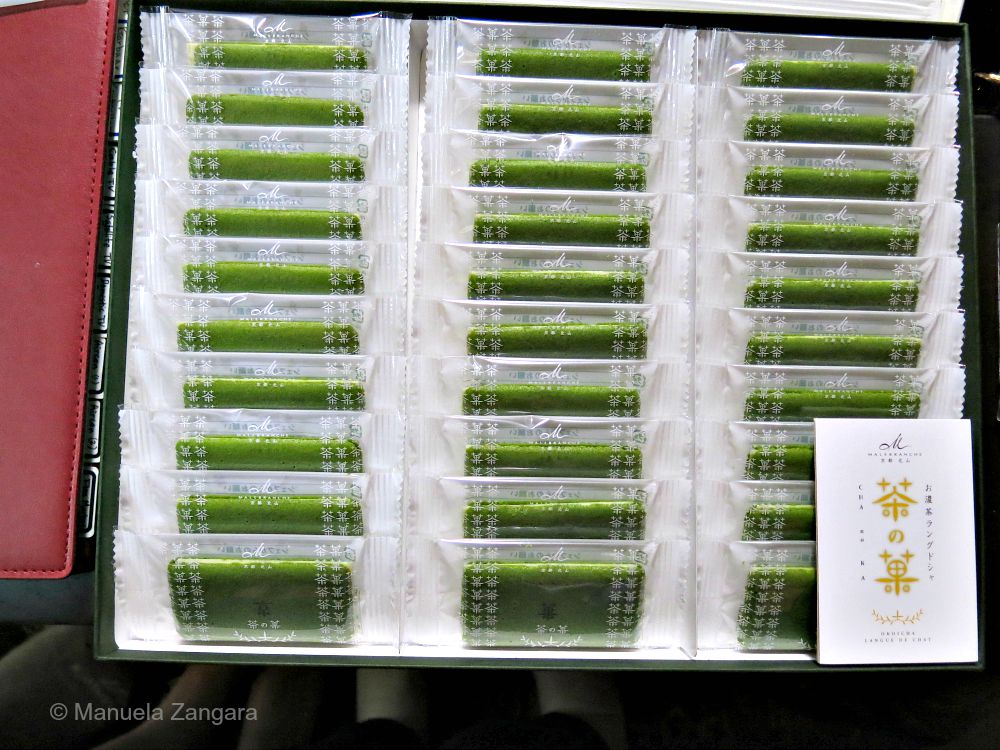 Highly recommended!
RESOURCES ON MSM
RECIPES:
TRAVEL IN JAPAN:
Nara & Fushimi Inari guide – Japan
Haru Cooking Class Kyoto – Japan Guide
Nagashima and Nabana no Sato – Japan Guide
Jigokudani Monkey Park Guide – Japan
Miyajima Autumn 2018 – Japan Guide
Kunisaki Peninsula – Japan Guide
Kyoto like a Local – Japan Guide
Gion and Geisha in Kyoto – Japan Guide
Don't forget to pin this guide!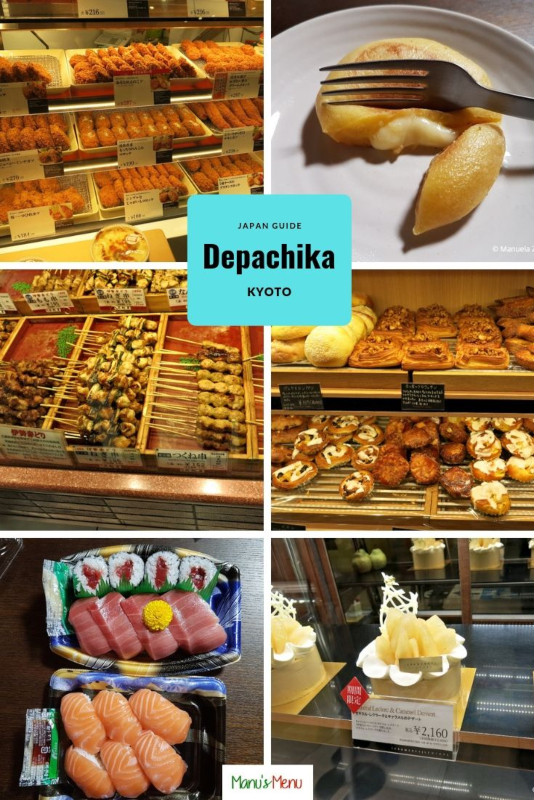 MAP

Related Posts: