During our trip to Japan, we stayed 7 nights in Kyoto. We really needed some time to unwind and we didn't want to move around too much, so we mainly stayed in town. The only time we did venture outside was during our half day trip to Fushimi Inari. We had already visited this amazing shrine in 2015 and we liked it so much that we decided to go back.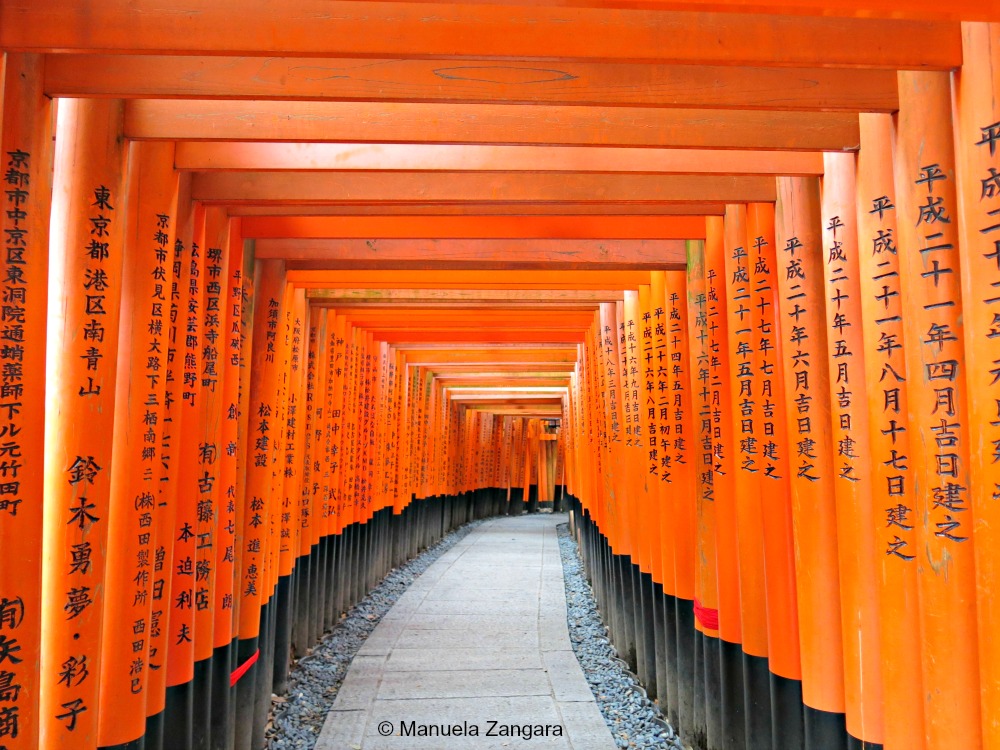 Fushimi Inari is an important Shinto shrine in southern Kyoto, and it is famous for its thousands of vermilion torii gates.
We arrived very early in the morning because Fushimi Inari is very popular tourist spot and it can get packed! Needless to say, we LOVED Fushimi Inari, again. Highly recommended.
SIGHTSEEING
If you have seen the movie Memoirs of a Geisha, you will know what shrine I am talking about. It is famous for its many red toriis that line the trail up to the Mount Inari.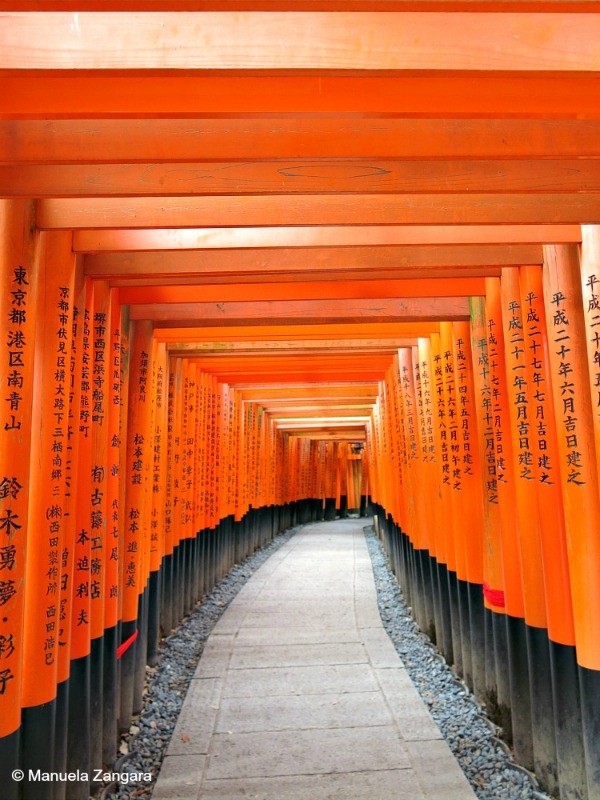 Fushimi Inari is the most important of thousands of shrines dedicated to Inari, the Shinto god of rice.
Foxes are thought to be Inari's messengers, so you can find many fox statues around the shrine.
At the shrine's entrance there is the Romon Gate, and behind stand the shrine's main building and other auxiliary buildings.
At the very back of the shrine is the entrance to the torii hiking trail. The highlight of the shrine.
Along the way, there are multiple smaller shrines with stacks of miniature torii gates that were donated by visitors.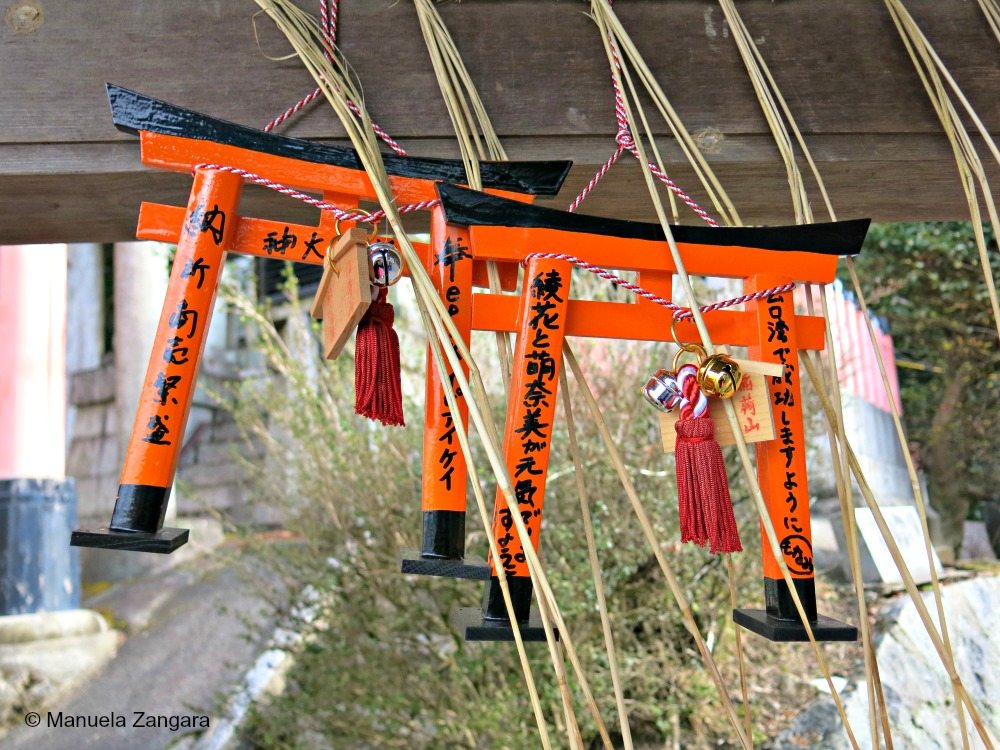 There are also view points from where you can see Kyoto.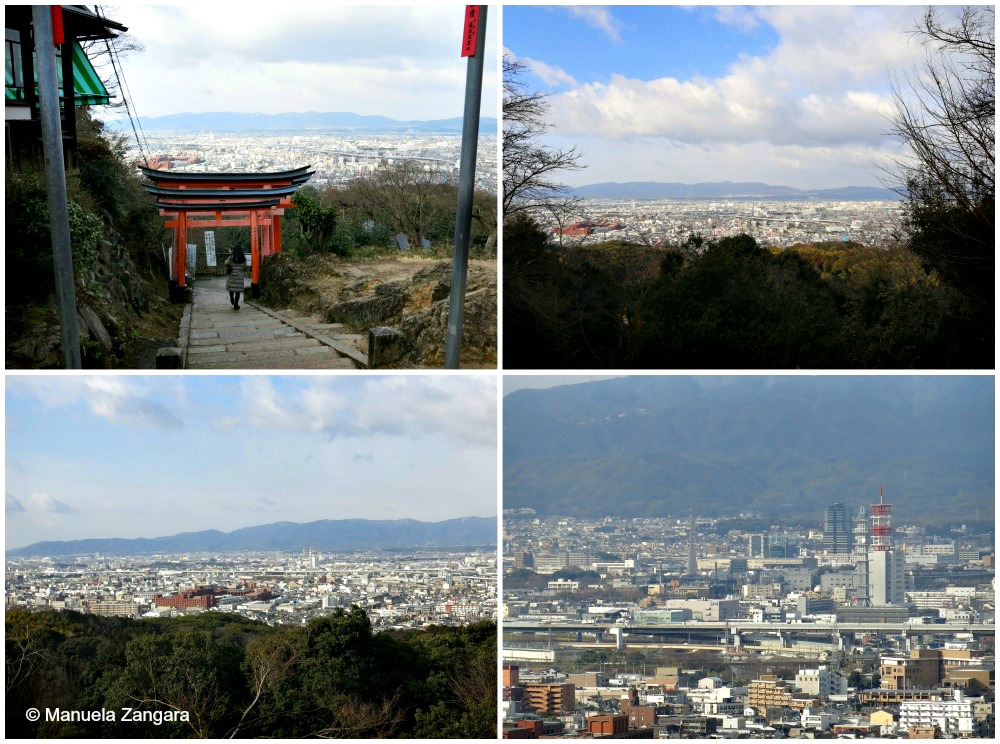 In 2015, we had gone only about half way up as the kids were quite tired from all the walking we had already done in Nara, so this time we decided to try and get to the top!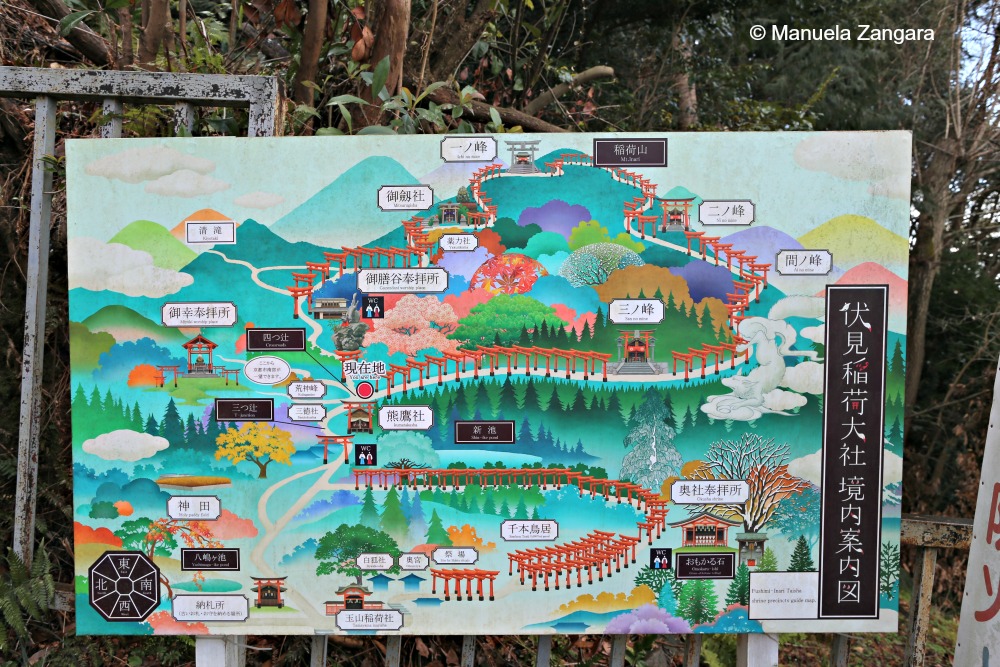 And we actually made it!
At the top, there is a little shrine and more statues.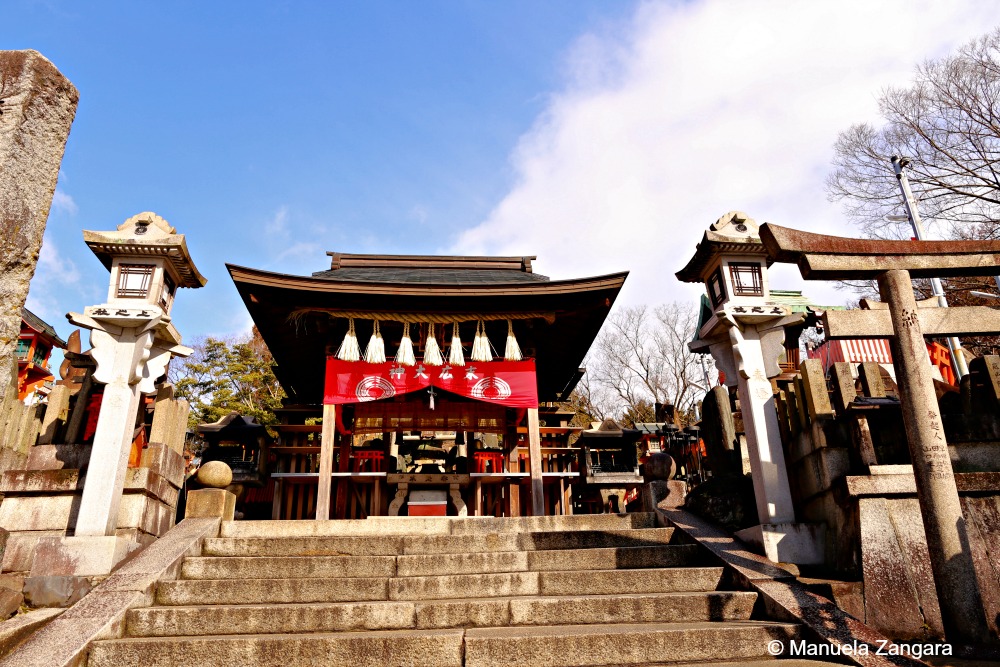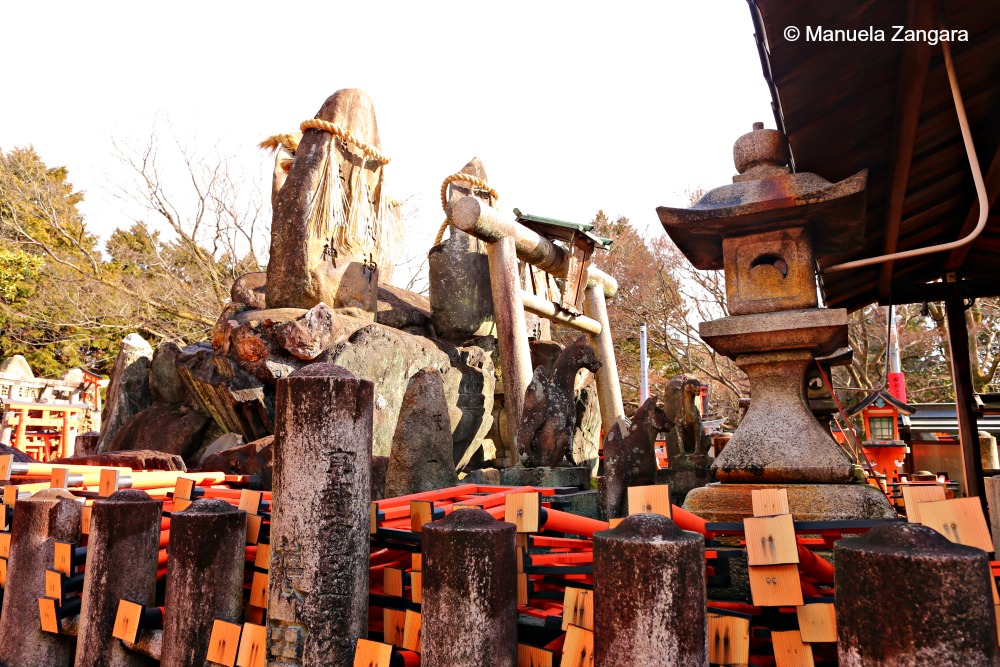 But the best part is actually the path you go through to get to the top!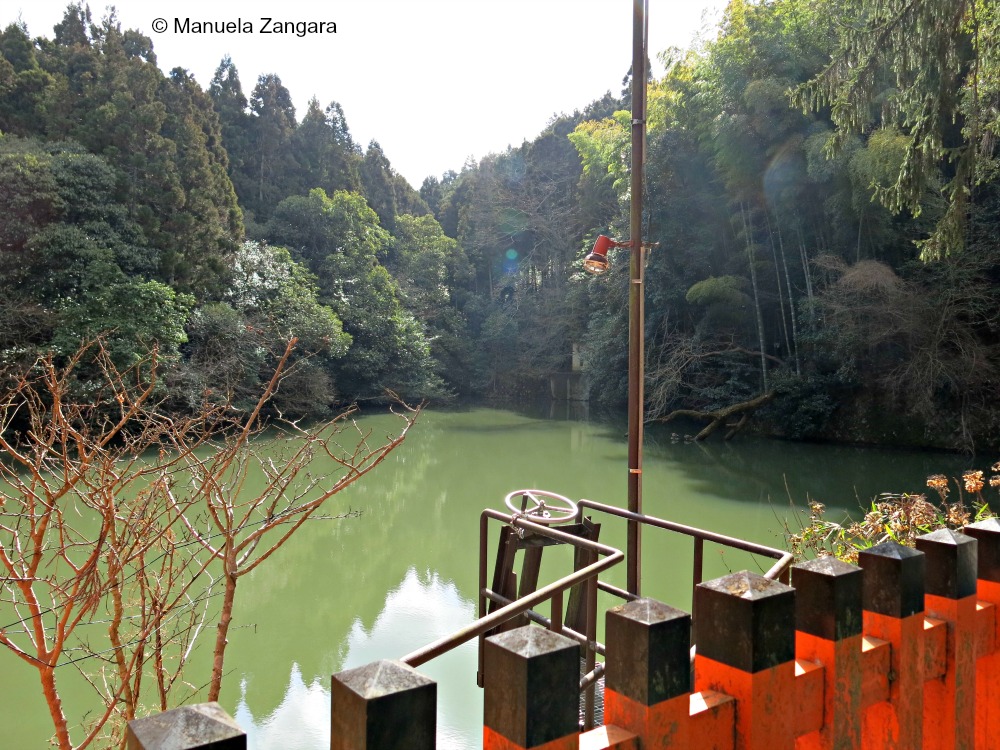 Up the hill, in the forest.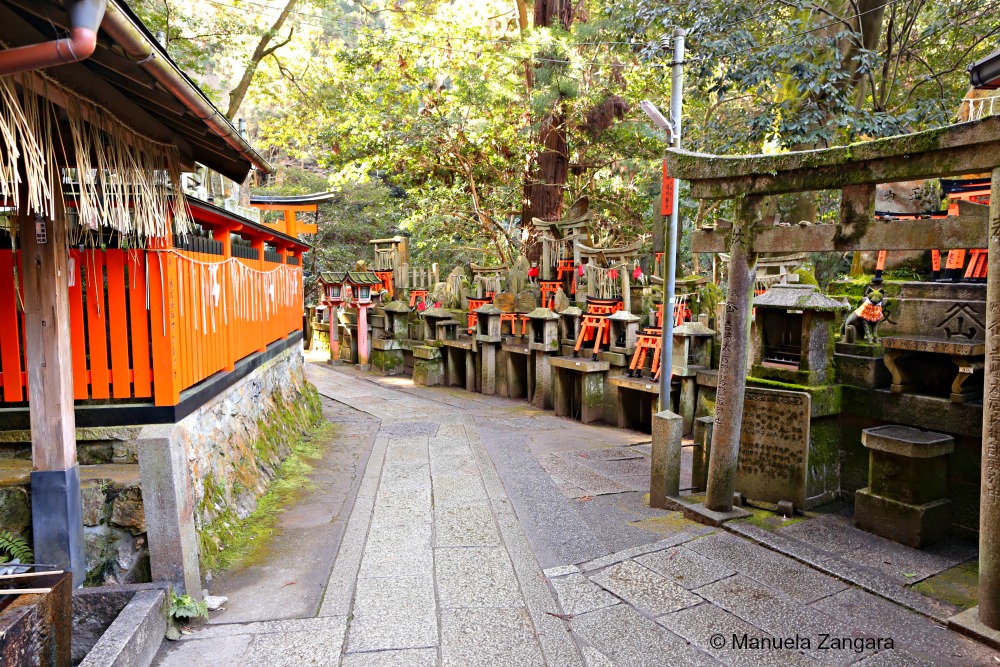 Just breathtaking. And the higher you go, the fewer people you find. 😉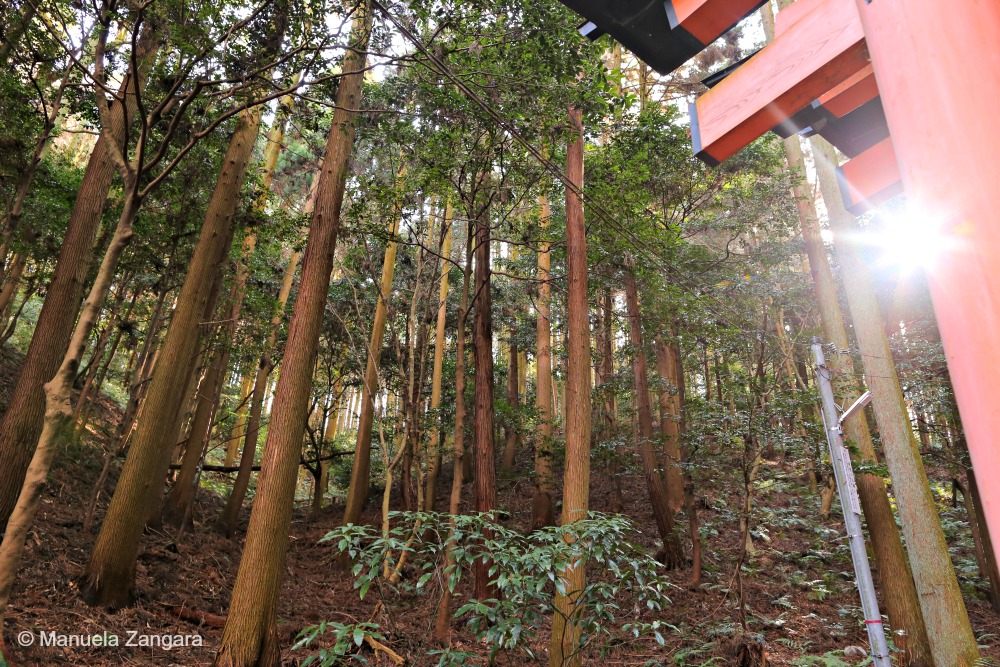 By the time we came down and left Fushimi Inari, it was 11:30 AM and the bottom area was PACKED with tourists! So, go early if you want to enjoy some peace and quiet!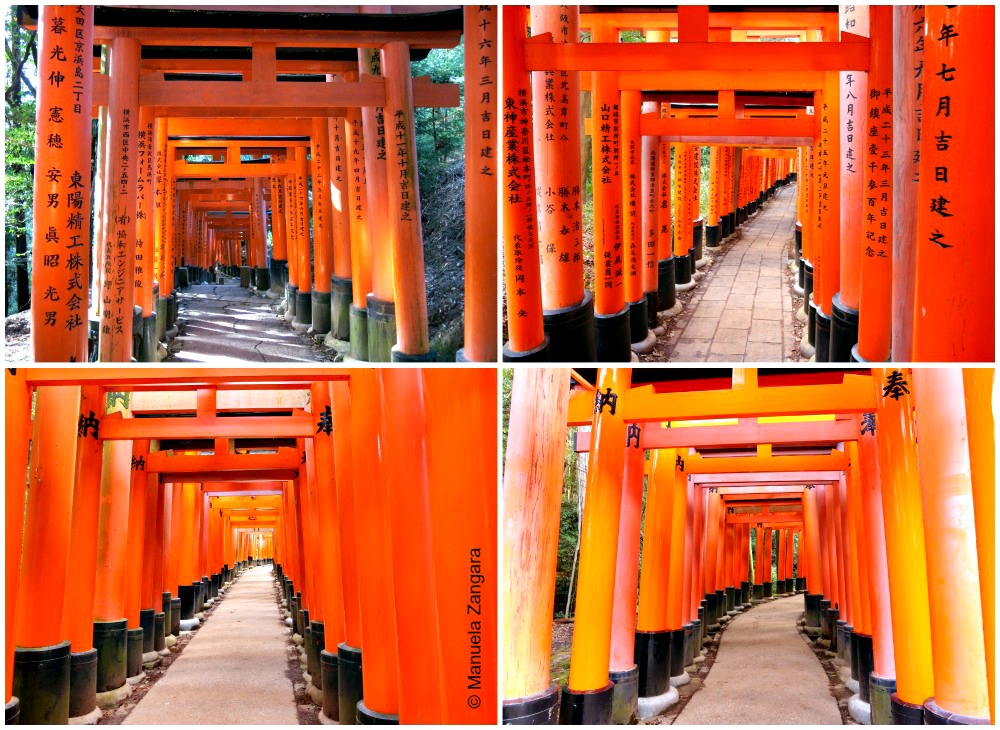 It was hard to leave Fushimi Inari again! It is one of those places that I could visit times and times again without ever getting tired of it!
RESOURCES ON MSM
RECIPES:
TRAVEL IN JAPAN:
Nara & Fushimi Inari guide – Japan
Haru Cooking Class Kyoto – Japan Guide
Nagashima and Nabana no Sato – Japan Guide
HOW TO GET THERE
Fushimi Inari Shrine is located just outside JR Inari Station, the second station from Kyoto Station along the JR Nara Line (5 minutes from Kyoto Station) – that's why it is best to pair it with a visit to Nara.
MAPS

Related Posts: